It's been a while since we've seen Rihanna on a red carpet.  But she threw on her best leather get-up and flaunted her new THUG LIFE knuckle tattoo for last night's premiere of Michael Jackson 'THE IMMORTAL' World Tour by Cirque du Soleil.
Pics of the studded pop diva inside...
If there were any doubts before if her new THUG LIFE tatt is real, it is.  The singer hit up the Staples Center last night with her tatt on display.  And she was there to see Michael Jackson remembered in Cirque Du Soleil fashion:
Cute shades.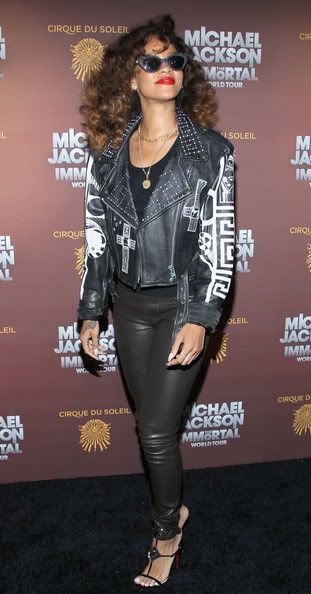 You feelin' Rih's ode to MJ look?
Pics via WENN