Cassie was spotted shooting the "Paradise" video yesterday with Diddy, Wiz Khalifa and Karrueche Tran in tow.  See pics from the set inside and find out what Jennifer Lopez and Chris Brown are working on....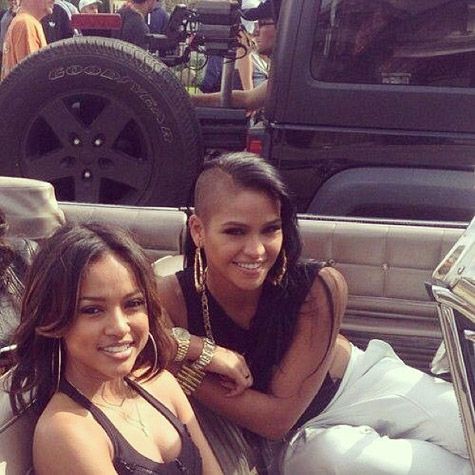 Now that her "RockAByeBaby" trailer is out, Cassie is shooting the video for her upcoming "Paradise" single.  Yesterday, she was spotted doing a scene with her new BFF Karrueche Tran.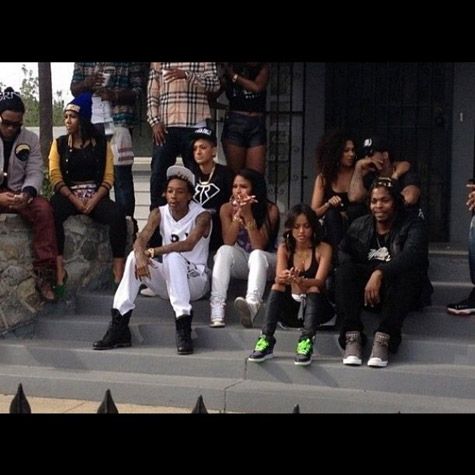 The clip will also feature Cassie chilling on the steps of an LA home with rapper Wiz Khalifa (who's featured on the track) and a few of her homies. And Bad Boy president and Cassie's boo, Diddy (shown above in his grey slacks), managed to stop by the shoot and offer his support.  Of course. 
Other visitors to the set included Wiz's baby mama Amber Rose (who recently gave birth), Problem, Jeremih, and Da Internz.
Cassie tweeted, "Just wrapped an amazing video with @wizkhalifa !! Dope shiiii #RockaByeBaby"
And in the studio.....
Jennifer Lopez had a late-night recording session with Chris Brown and producer Cory Rooney tweeting, "#studiolife #makinghistory #Album10 #SAMEGIRL."
You'll recall that Cory was behind the hit "Jenny From The Block" and was recently spotted in the studio with J Lo and rapper Future.  It seems like he will be overseeing several tracks from Jenny's upcoming 10th album.  He tweeted,  "Shit got real serious up in here tonight…" 
We shall see....
The Randomness:
1.  Record company sued for selling bootleg Aaliyah tracks.  Story.