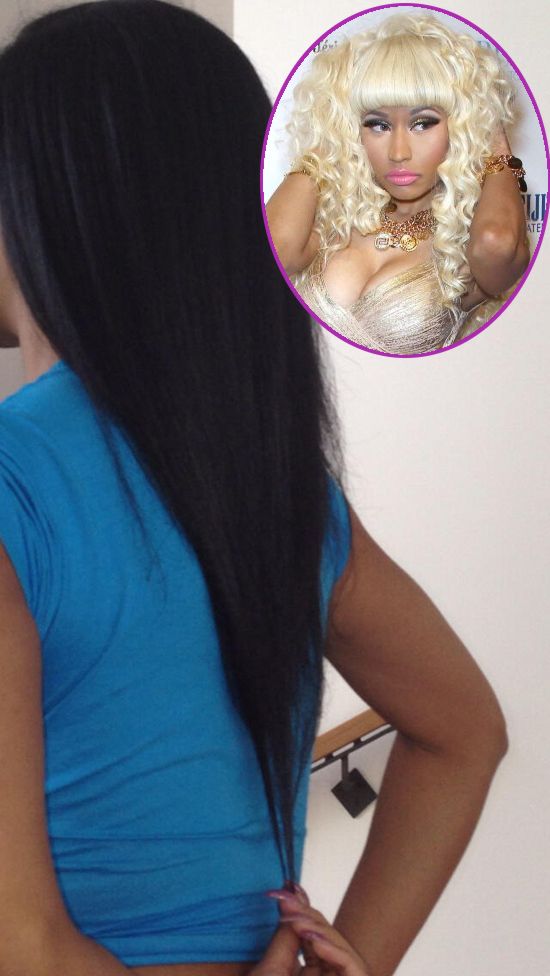 When a celeb chick rocks wigs & weaves 100% of the time, sometimes, she feels compelled to show you what's really under all that wiggery and weavery.  "High School" rapperNicki Minaj posted a pic of her real hair to show her fans last night.  Check it inside....
Wigs & weave protect real hair from all the heat and styling celebs go through almost daily.  So Trini chick Nicki let the world see what's underneath all her blonde wiggery last night saying, "#LongHairDontCare #HangTime #ImaWearItOutWhenItTouchesMyASS".
So if you ever wanted to know.....
Photo: Nicki's Twitter