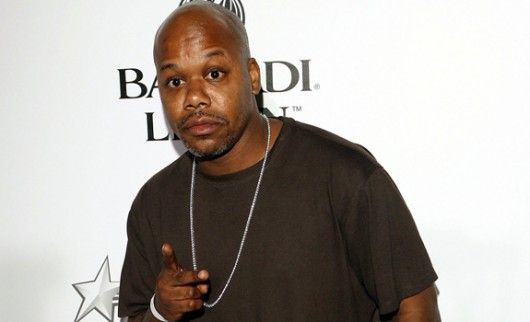 Rapper Too Short was busted in LA for DUI and felony drug possession AFTER running from the cops.  Get details about the arrest inside...
Blow The Whistle! Rapper Too Short attempted to evade cops in the LA this morning, resulting in an arrest on DUI and felony drug possession.  
Too Short aka Todd Anthony Shaw, 46, was pulled over for a traffic violation earlier and was asked to step out of his vehicle. When cops tried to give Todd a breathalyzer, he decided (while obviously under the influence) to take off running down the street. Of course.....we know what happens when a dude taking off running and they have their pants sagging. He trips. WOMP.
The cops placed Todd under arrest and once inside the vehicle, he reportedly tried to dump his drugs in the back in the police cruiser. Sigh.
Now, according to TMZ, he's being booked for DUI and felony narcotics possession. At least 5-0 didn't add "resisting arrest" to it as well.
We'll keep you posted.....