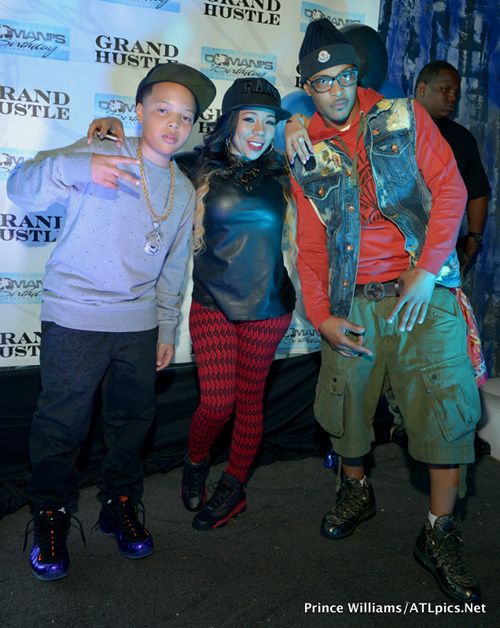 It's Domani Harris' 12th birthday!  The celebuspawn celebrated with a big party thrown by his dad T.I. and his Grand Hustle company.  And his stepmom Tiny, his mom LaShon, his brothers and sisters and all his friends came out for a big b-day party in the ATL.
Pics inside...
At Indigo Lounge in Atlanta Saturday afternoon, T.I.'s second oldest son, Domani, celebrated his bday (it's officially on Tuesday) with cupcakes, a skateboard cake and plenty of friends and fam.
The youngin, who we see on the fam's VH1 reality show "T.I. & Tiny: A Family Hustle," wants to be a rapper like his dad.  And we'll be seeing more of the family chaos as the show just got renewed for a third season.
The new season premieres April 8th, and here's what you can expect:
The royal first family of Hip Hop is back once again for a third season of the wildly popular "T.I. & Tiny: The Family Hustle" premiering on Monday, April 8th 10PM ET/PT. Featuring rap megastar T.I. "Tip" Harris, his wife, entrepreneur and singer, Tameka "Tiny" Harris, and their brood of six children. With the recent success of T.I.'s new album "Troubleman: Heavy is the Head" and the premiere of Hollywood's biggest comedy "Identity Thief," T.I. finds himself spending more and more time in the spotlight. With Tip's career in full swing, Tiny is busy at home taking care of business with the OMG Girlz! and working to develop a new girl group, French Kiss, with hopes of taking them to the top of the charts. Even though T.I. and Tiny are busy with their own hustle, they always have time for their six kids and each other. With T.I. behind the wheel in the entertainment fast lane this season is sure to take viewers on a ride they won't soon forget.
More pics from Domani's party:
Nice cake!  And you gotta love that Major.
Like father like son.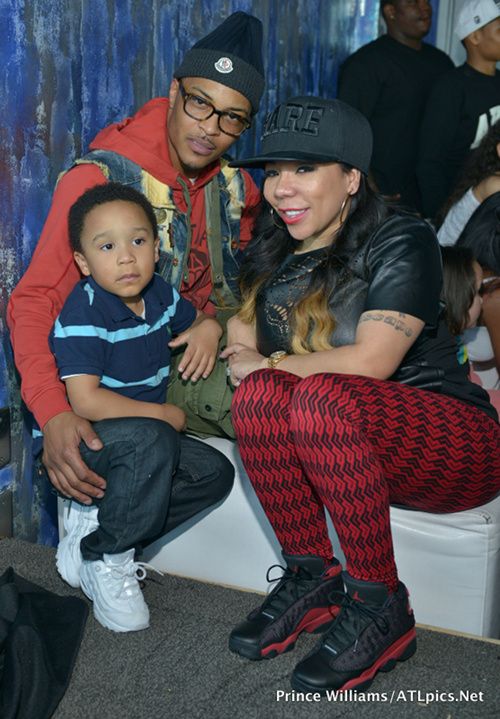 T.I.P. and Tiny chilled out with their youngest, Major.
And Tiny chilled out with Domani& Messiah's mom, LaShon Dixon (far left and above with TIP) and with Deyjah and her mom Ms. Niko.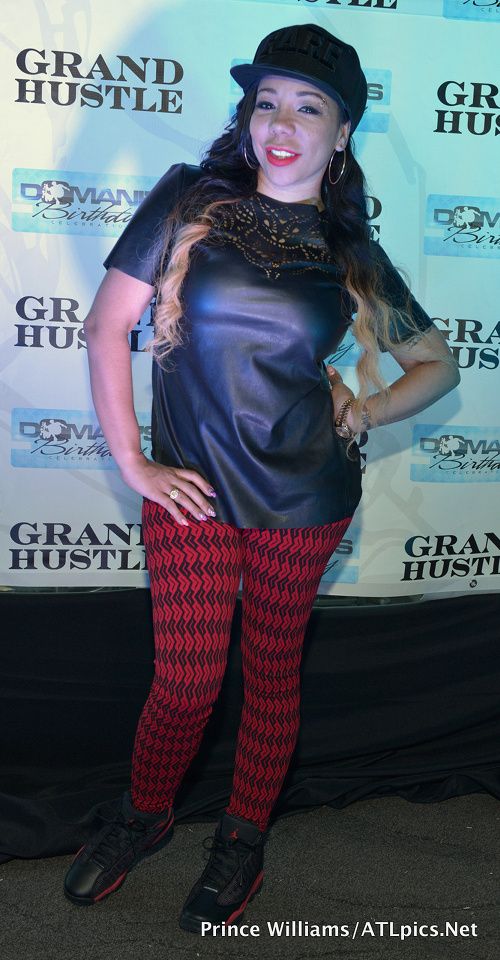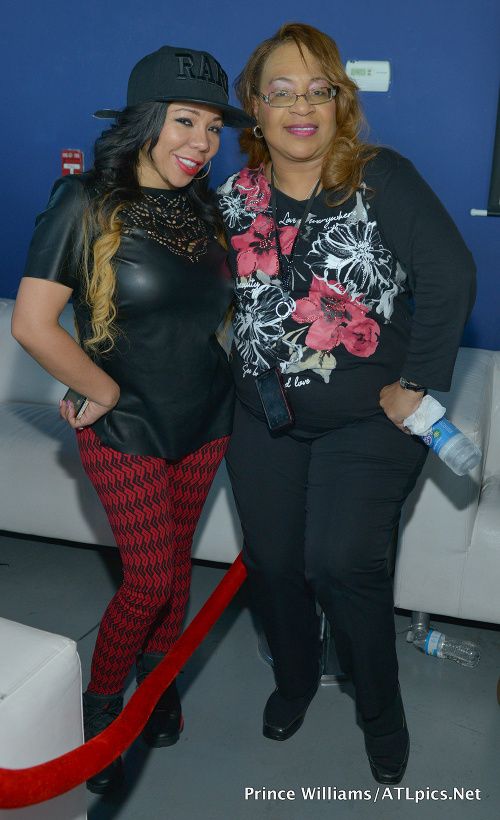 Domani's grandmother was there to celebrate.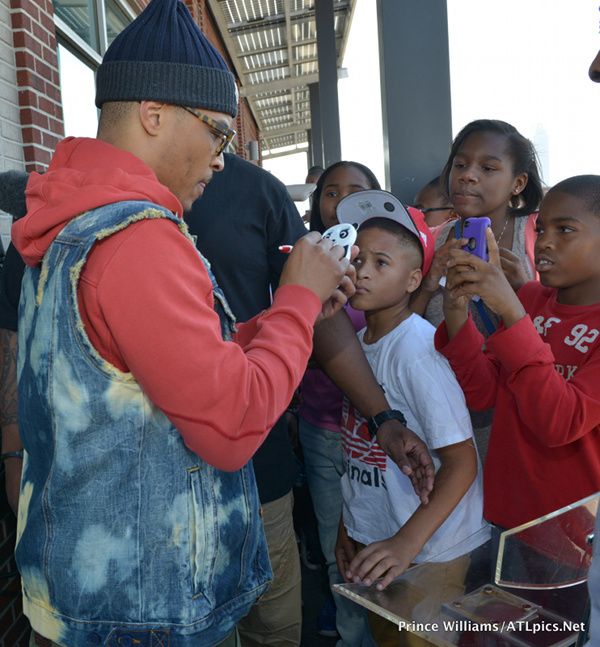 T.I. signed autographs for the kids.
TIP's daughter Deyjha, who turns 12 this July, looked cute for the party.  She's getting so tall!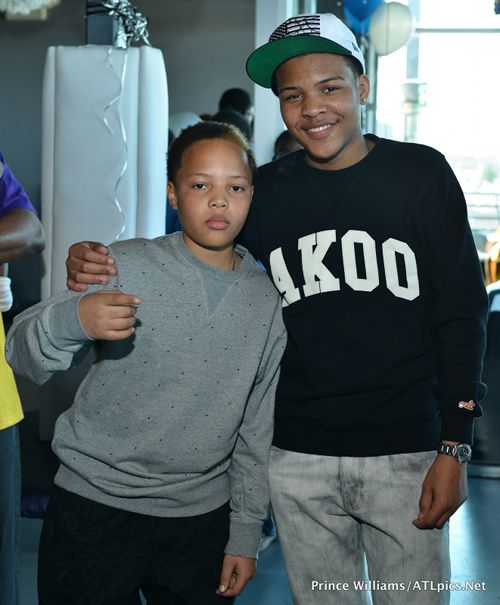 The birthday boy snapped a pic with his big brother, 13-year-old Messiah.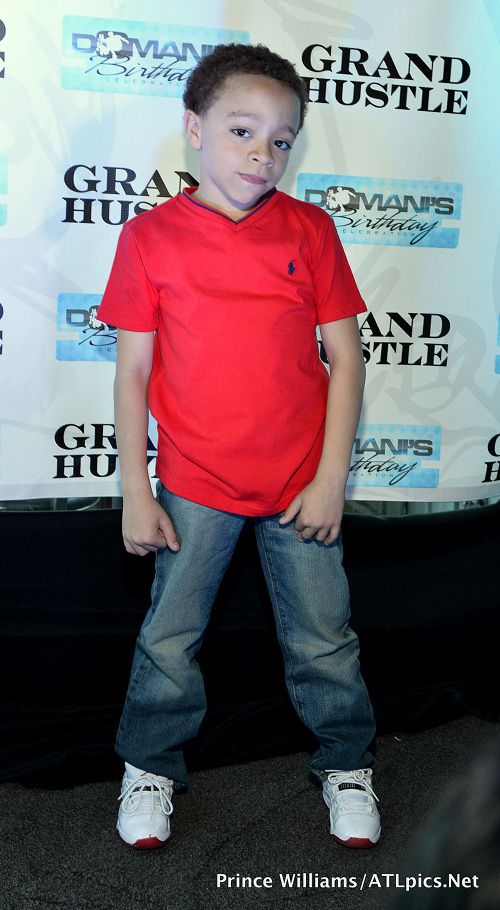 8-year-old King rocked his polo for his big bro's party.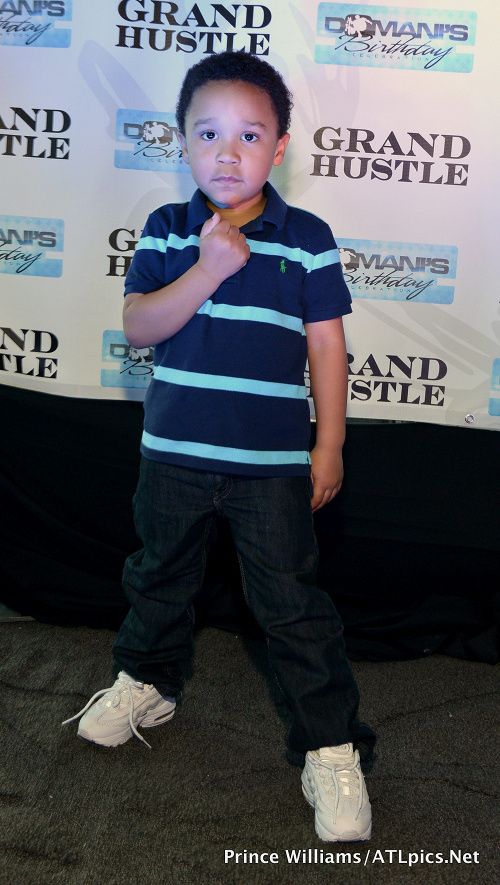 And 5-year-old Major rocked his own Polo and was his usual cute self.  He turns 6 in May.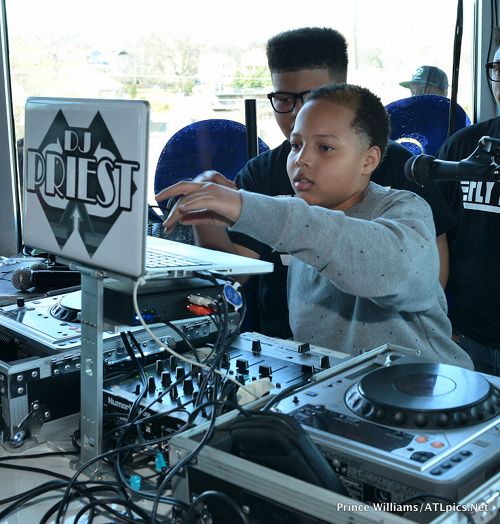 Domani chilled out after hitting the DJ booth.
And looks like he had a great time with his friends. 
BONUS: T.I. spent Friday night on the stage at SXSW down in Austin.  And he went off about the TMZ/Lil Wayne situation before bringing out Texas rapper Trae.  Check it below:
The Randomness:
1.  Nicki Minaj stopped by Cedars-Sinai yesterday to visit Weezy.  STORY
2.  Tone Loc collapsed AGAIN on stage this weekend.  STORY
Pics: Prince William/ATLPics.net