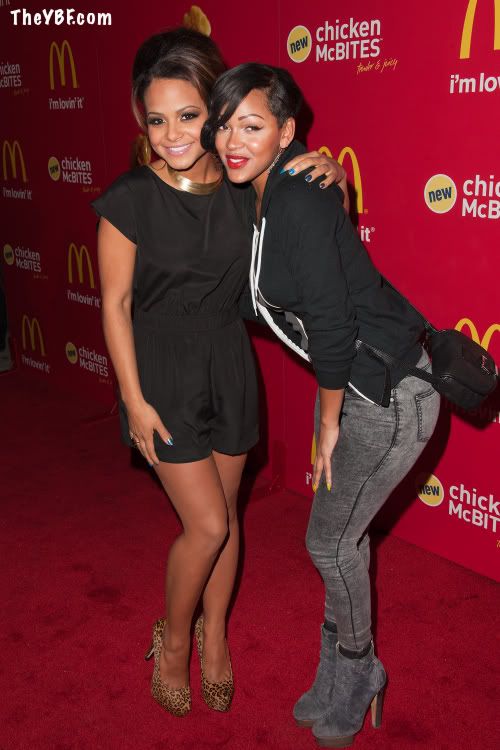 The YBF folks hit up the McDonald's red carpet launch for their new McBites products.  And you know everybody loves a piece of chicken or two.  Check out the fab folks having fun on the carpet inside...
Christina Milian and her little black romper and cheetah print pumps kicked it on the carpet with fellow actress Meagan Good last night in Hollywood for the McBites event.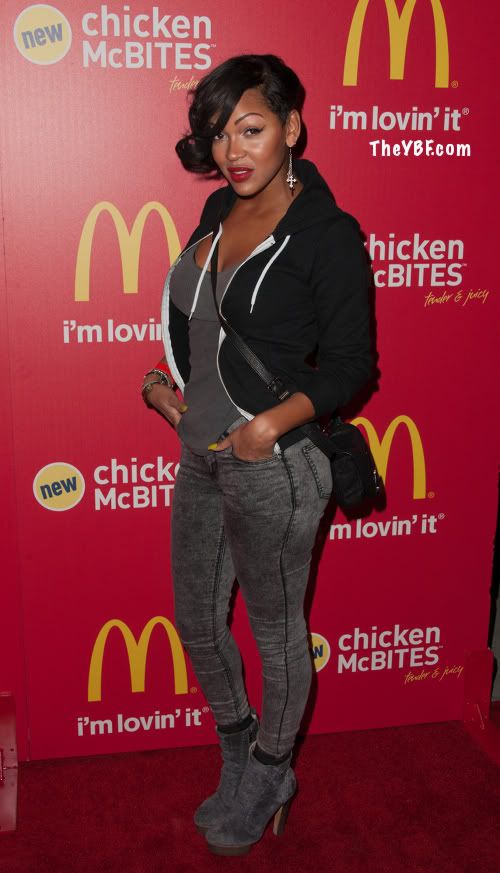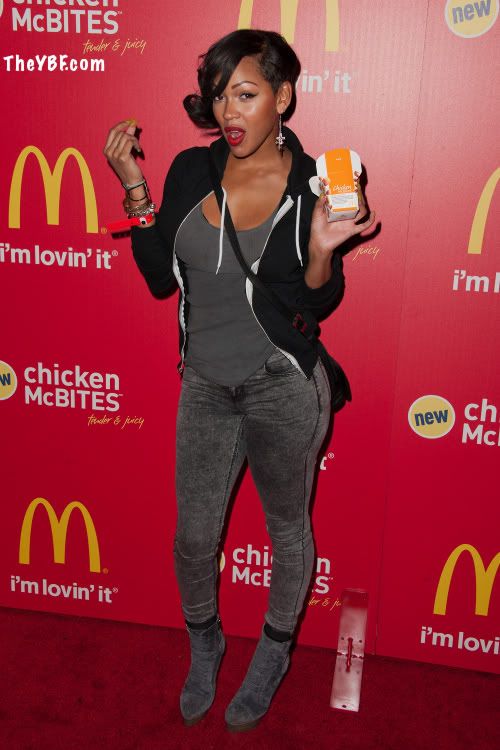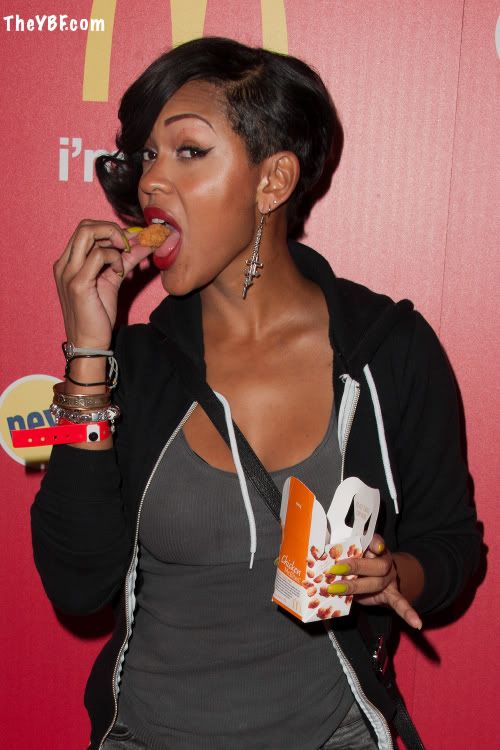 Think Like A Man star Meagan rocked her usual grey jeans and grey tank with grey booties--and still managed to look sexy getting a taste of the new product.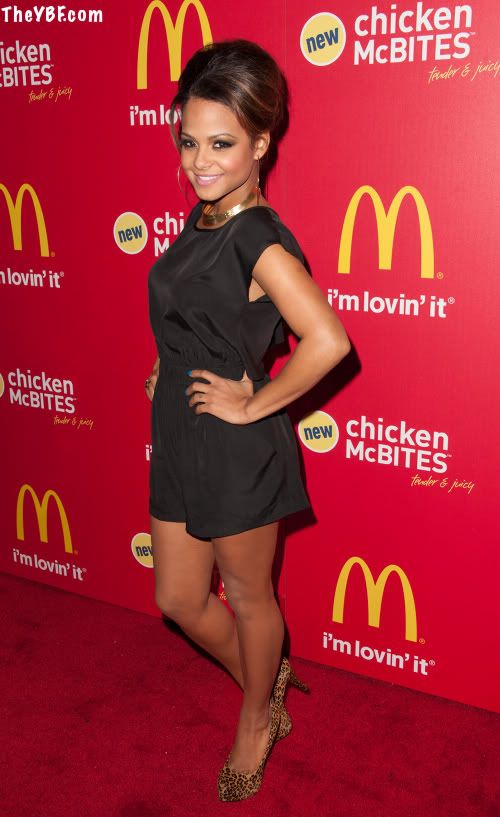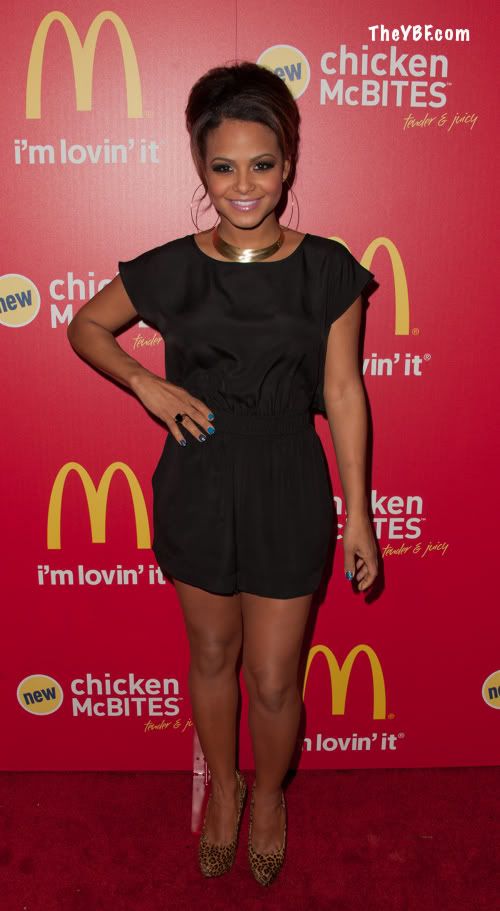 "The Voice" social media correspondent Christina kept it cutesy.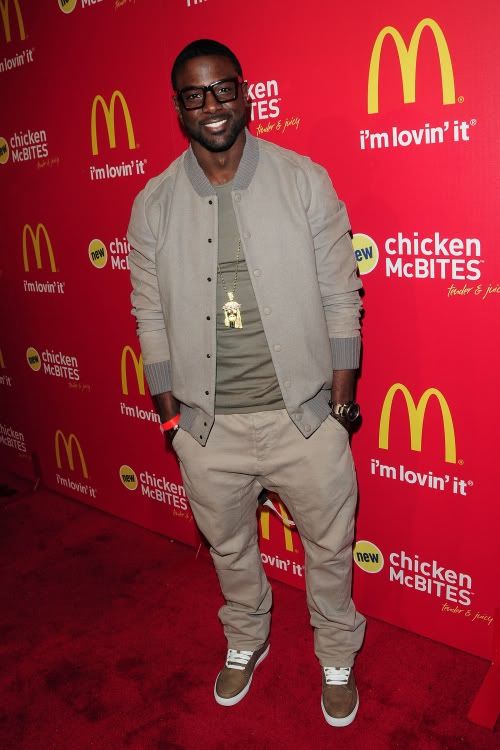 Lance Gross kept it khaki on the carpet.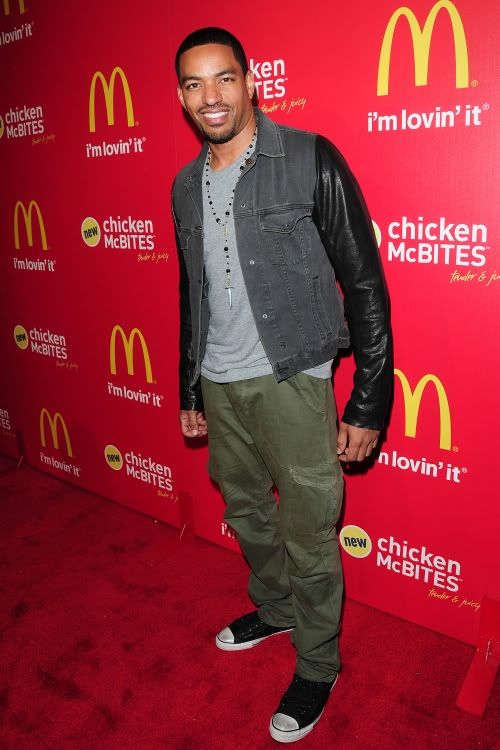 And actor Laz Alonso was there as well.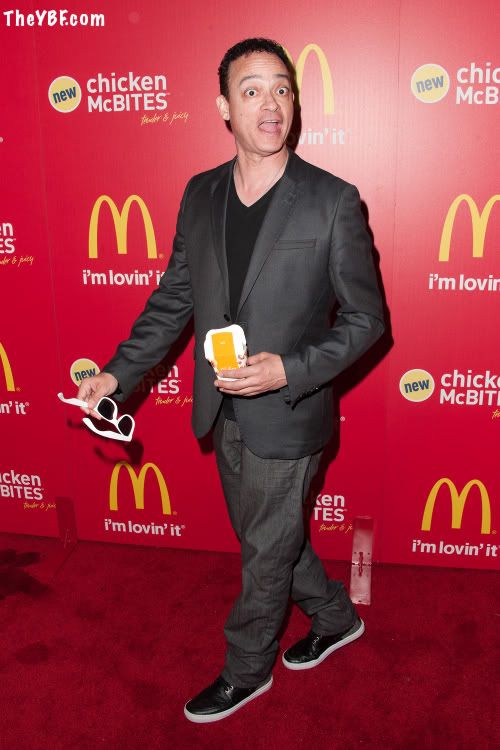 Christopher "Kid" Reid brought his box of McBites on the carpet.  Isn't there a new bench warrant out for his arrest?  Is being on a red carpet for some chicken really the best idea right now homie?
Cheryl "Salt" James and Sandy "Pepa" Denton hit the carpet in their usual looks.  Pep does not leave the house without her fishnets and over-the-knee boots I see.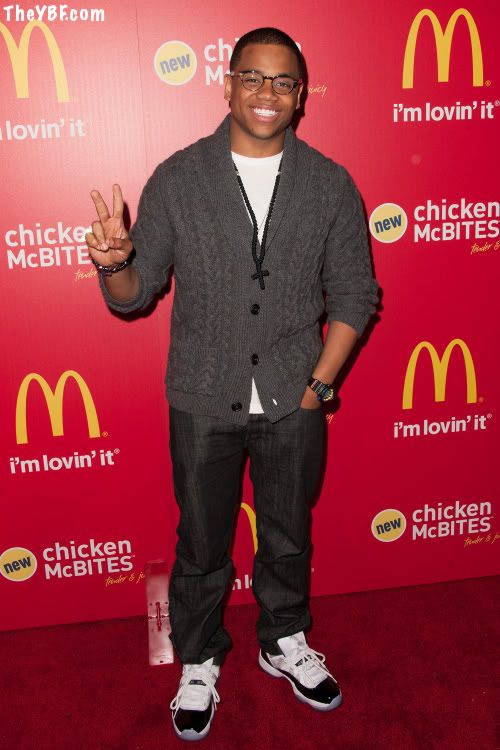 Red Tails and "90210" star Tristan Wilds made a cute appearance as well.
Pics via WENN