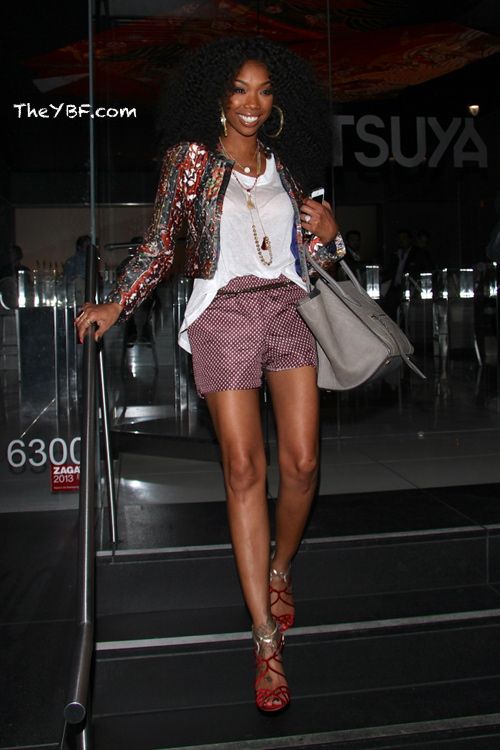 Brandy was spotted out at dinner last night with her costars from "The Game" while flashing her engagement ring and rocking her curls.  Check the pics inside, plus how Rihanna is slamming her haters while she recovers from being sick....
"Wildest Dreams" singer Brandy was spotted out at a press dinner with her co-stars at Katsuya in Beverly Hills.  Rocking satin polka dotted shorts and a colorful jacket and a white tee, the fresh faced chick kept it young and casual in a Bohemian Chic look, as she called it.
Lauren London, Wendy Raquel Robinson, Hosea Chanchez and Jason Bell were all in attendance and looking fab.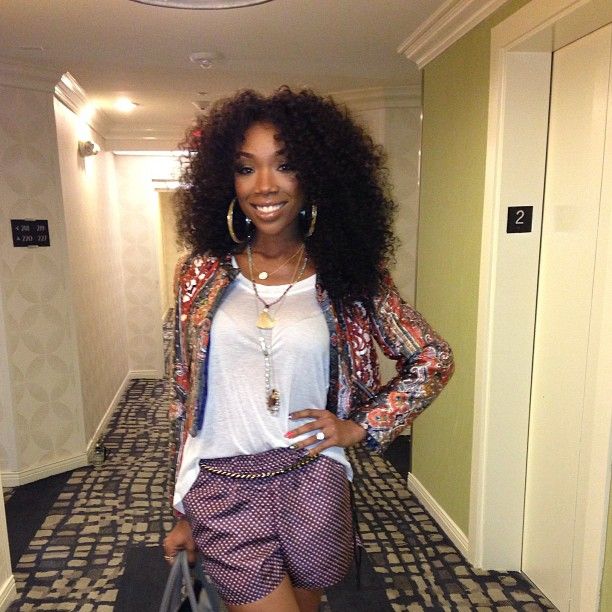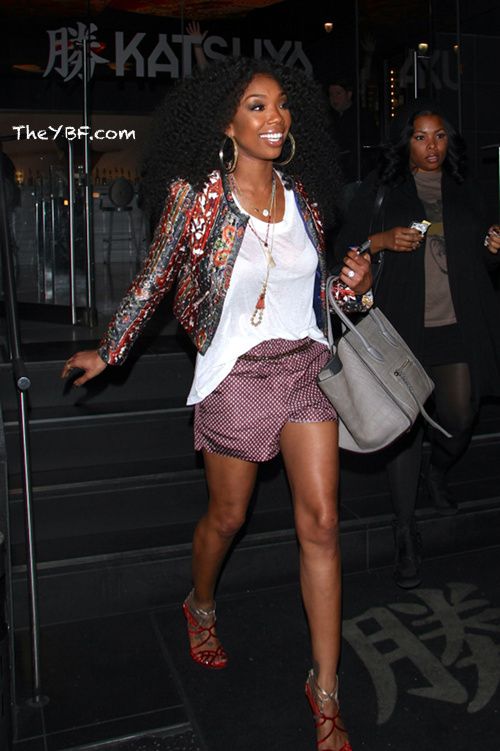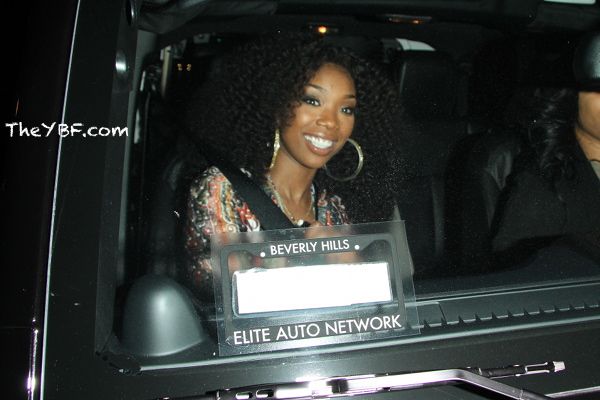 And we're loving the glow Ms. Norwood is flaunting these days.  Cute look.
In other songstress news, Rihanna is coming back swinging after being down for the count (thanks to the flu) and missing two concerts from her Diamonds Tour. 
A few folks on Instagram were attacking her in typical cyber thug fashion about....nothing really.  But when those people attacked Rihanna's fans for kissing her ass, Rih stepped in and sent some messages herself.  Here's a screenshot of all different messages she posted on other people's accounts last night:
Guess it's safe to say she's fully recovered.  She tweeted this afternoon, "One of my favorite cities in America #PHILLYnation #DiamondsWorldTour WE BACK!!!!"  She's returning to the stage tonight in Philly.
Photos: Instagram/SPLASH