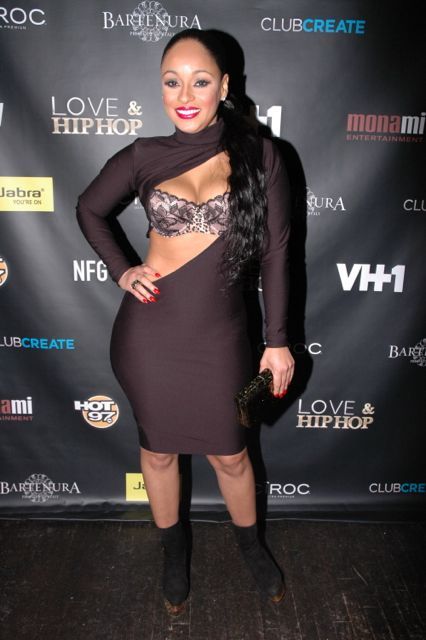 This week, reality tv star Tahiry Jose laid hands on rapper Consequence after he allegedly assaulted her "ex-boyfriend" Joe Budden. Get Tahiry's side of the story inside and see what former WNBA baller Chamique Holdsclaw had to say about allegedly assaulting her ex-girlfriend.
We told you yesterday that there were a number of dust-ups at the "L&HH ATL" reunion taping.   And now we have another first-person account from one of the fights.  We saw Consequence being jumped by Joe Budden and his crew, but Tahiry Jose got a few licks in too beforehand.
The "Devil" singer called into two of New York's most popular morning shows, "The Breakfast Club" on Power 105.1 and "The Cipha Sounds & Rosenberg" show on Hot 97 to explain her actions.
The story Tahiry told was simple--she retaliated against Consequence after he sucked-punched Joe.  She told TBC,
"We had a little two minute break, and as Joey and I were walking out somebody flies over my head and sucker punches him in the back of his ear. Joe was walking out, so it was all unexpected.  I jumped up. He jumped up. Security rushes him [Joe] on to the other side of that room, and completely forgot about Tahiry."
Since security forgot to hold her down, Tahiry used the window of opportunity to hit Consequence in the face!
She said, "You just ain't gonna run around my crew, whoever's around me, and think you're going to roll up on anybody like that."
And while sources report that Tahiry and Jose were holding hands at reunion taping last night...and TheYBF.com was at the taping and heard Joe HIMSELF say he and Tahiry were "working on seeing each other again", she remained coy when asked if she was back with Joe. And when asked if Kaylin (Joe's latest girlfriend) was still in the picture, Tahiry claimed that she didn't know what was going on at Joe's house.  Joe said at the reunion, though, that Kailyn has already moved out of his house.  But Kailyn still seems to be in the picture based on their Instagram pics.  Is Joe playing the Stevie J role now?
Listen to Tahiry tell "TBC" about the fight:
Listen to Tahiry break down the fight on Hot 97:
And in other fight news......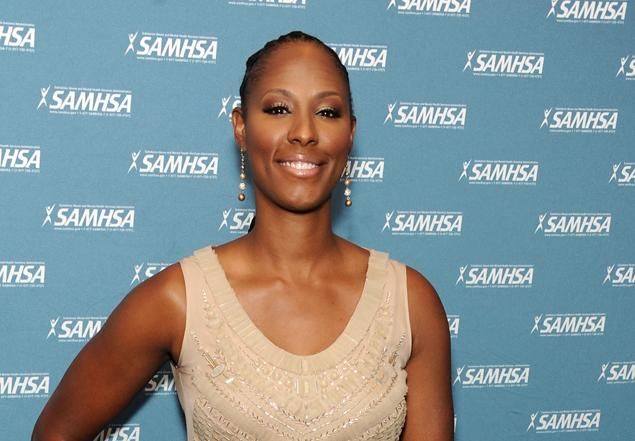 A few months ago we told you about Chamique Holdsclaw, a former WNBA star, who was jailed for allegedly firing a bullet into the window of her former girlfriend's car and smashing the car's windows. 
Now free on bond, Chamique showed up in an Atlanta courtroom this morning and pleaded "not guilty" to all the charges facing her.  The reportedly scorned chick pleaded the following: not guilty to aggravated assault, not guilty to criminal damage in the first degree, not guilty criminal damage in the second degree, and not guilty of possession of a firearm during the commission of a felony.
Chamique will have her day in court soon, but the odds seem stacked against her now that her battle with clinical depression and attempted suicide in 2006 have been made public.  We will keep you posted....