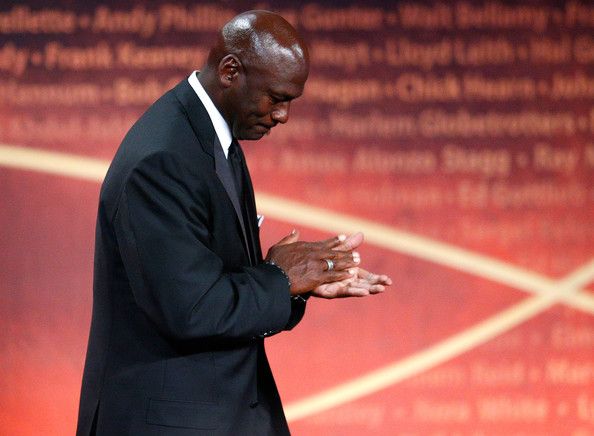 Michael Jordan just lost his request to dismiss the paternity case involving a 16-year-old possible son.  Deets inside...
Yesterday, Michael Jordan's legal team headed to court to faceoff against Pamela Smith over a paternity claim.  And it wasn't the outcome MJ wanted.  The request for dismissal that Michael and his lawyer, John Mayoue, filed a few weeks ago was dismissed, Pamela's rep confirms to TheYBF.com.
Pamela claims her 16-year-old son is actually Michael's son.  And she's been going hard in the court system to prove it.
Now that Michael's request to dismiss her claim has been rejected in Fulton County Court, another court date will happen soon to determine if or when the basketball icon will need to take a paternity test.
Meanwhile, Michael and his fiance Yvette have recently filed for their marriage license in Florida.  They don't seem to be letting this case interfere with their approaching wedding.