Alicia Keys is flaunting that toned curvy bod of hers on stage during her Set The World On Fire tour at the Staples Center.  Check the pics and video inside...
Mom, businesswoman and singer Alicia Keys is back on the road with Miguel for her new tour.  And she's dishing on how she got her body right after giving birth to her 2-year-old son Egypt:
"Some people are just like, 'I just eat steak and potatoes and bread and I'm fine', and I'm not that person," she told Daily Mail.  "I have to really bust my ass. [It was] a lot of very difficult, hard, painful work."
And it seems she's recovered from her 2013 NBA All-Star mishap of a performance.  Because she still sold out the Staples Center last night.  Check out pics and video below: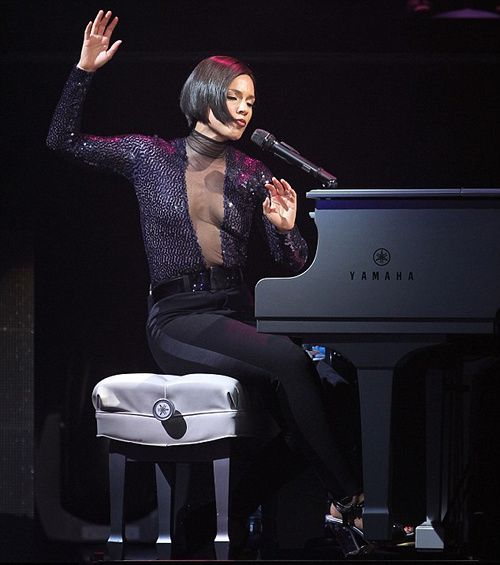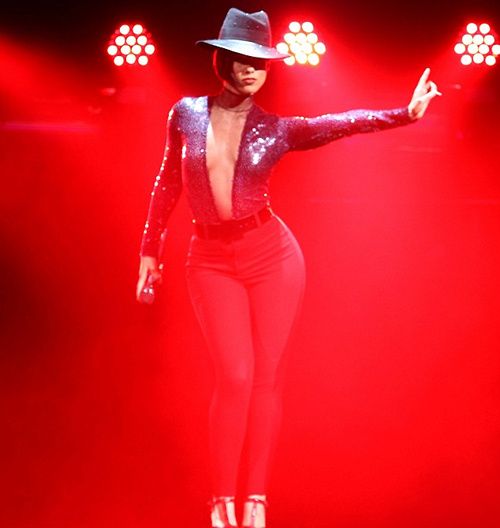 Are you going to see Li Li Keys on tour?
Pics: Splash