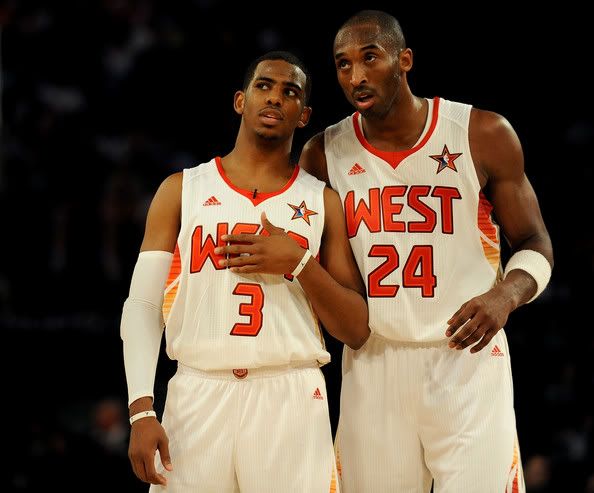 Just like it was reported all over the internet yesterday, New Orleans Hornet Chris Paul will officially be suiting up for the Los Angeles Lakers!  The deal was just signed this evening.  And while this is a MAJOR career move (and many would say a huge upgrade) for Chris, news wasn't all good for Lamar Odom.
Deets inside, plus where Shannon Brown & Monica and Khloe Kardashian and Lamar are headed....
*UPDATED(9:30p)* Deal is ON HOLD for now due to pressure from the NBA and other team owners on David Stern to kill the trade.  Stay tuned...
In a MAY-JA 3-way deal that just broke minutes ago, ESPN reports Chris Paul has been traded to the L.A. Lakers.  This was in return for Lakers Pau Gasol, who is headed to the Houston Rockets, and Lamar Odom, who is headed to the New Orleans Hornets!
Many folks doubted yesterday that a deal of this proportion could or would go down, but it has.  Lakers said they're willing to trade anybody for Chris Paul and Dwight Howard except for Kobe Bryant, and that's exactly what they've done.  Folks are now saying Dwight's trade to the Lakers could come soon.  Especially since 3 other Rockets are headed to the Hornets as part of the deal, so L.A. still has some room.
Chris made it known--behind closed doors--he was ready to leave the N.O.  While Lamar has all ties to L.A. and leaving was not on his list of things to do. 
Looks like Lamar and his reality hungry wife and mother-in-law better hop on that "Khloe & Lamar Take New Orleans" bus.  And stat.  Oh, and ask Kim about how to handle an athlete significant other in New Orleans.  Sorry, had to mention it.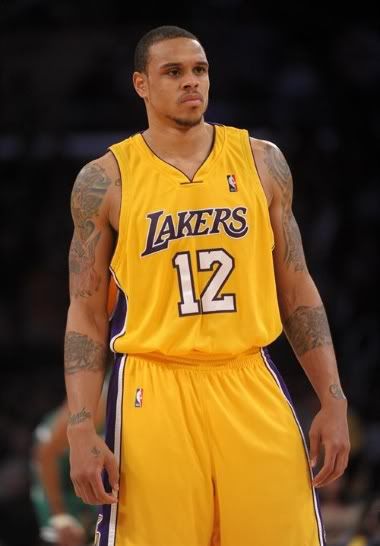 In other news, ESPN reports free agent Shannon Brown, who announced at the end of last season he was leaving the Lakers, has just signed with the Phoenix Suns.  That ought to be interesting for him, wife Monica, and their kids.
These deals could just be the starting point and things could change again before the trade deadline.  Thoughts?