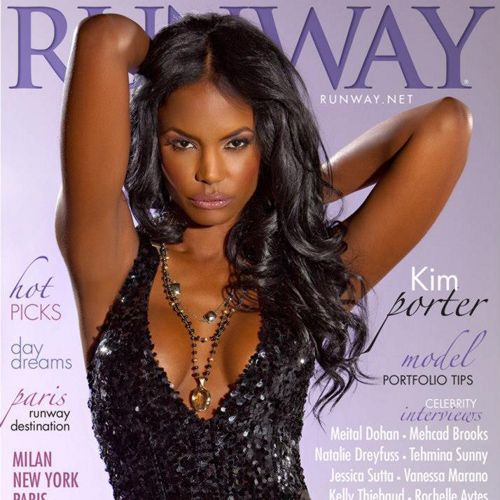 Kim Porter is still on her modeling tip these days.  Check out Diddy's babies' mom striking a pose for RUNWAY magazine inside....
In celebration of LA Style Fashion Week, Kim Porter--the mother of three of Diddy's kids Jessie, D'Lila and Christian--is putting her modeling skills to use again.
For the Spring 2013 issue of RUNWAY, on shelves today, Kim is giving face on the cover.  And the Georgia native is discussing her modeling career that started at age 16 and now juggling that career with being a mom.
She's also got a clothing line for kids coming out.  RUNWAY wrote:
With an undeniable gift for acting, singing and style paired with her natural, stunning beauty, this debutante queen of Georgia grew to become royalty of high fashion and entertainment. Kim Porter now part model, part mom, part mega-star is the epitome of a woman who can do it all, and do it perfectly. This woman has a ferocious ability to not only take on the entertainment industry but completely re-define it, operating by a higher calling. Inspired by the things she loves most in this world, her children and her family, Kim has successfully set new standards by infusing her passion to keep it real into every single little thing she puts her finger on giving it the golden touch. With a new children's clothing line coming out soon, running her own business and a home with music mogul Sean Diddy Combs, I'm surprised she even had time to sit down with me, to say the least even sit down at all because she she's too busy making magic and blazing trails for moms everywhere.
The mom of four kids (including Quincy Brown) can be seen in the issue out today, and internationally out April 14th.
Photo: Kim Porter Daily