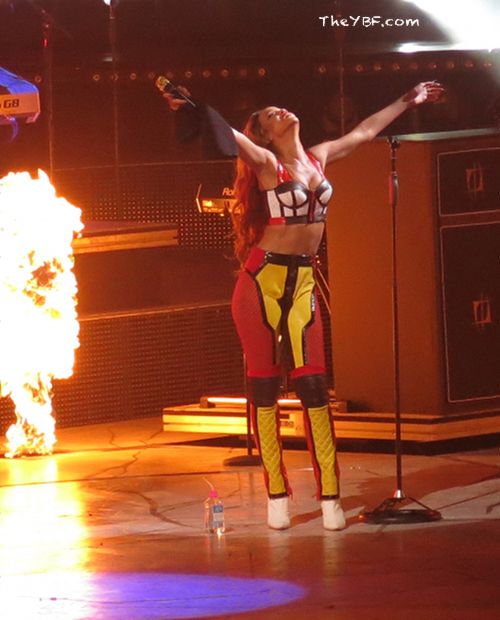 The first night of Rihanna's "Diamonds" world tour kicked off with a bang last night in Buffalo, NY.  The pop diva took the stage to rock out to tracks from all of her albums, and did it in several colorful and body baring outfit changes.
Check the pics and video inside....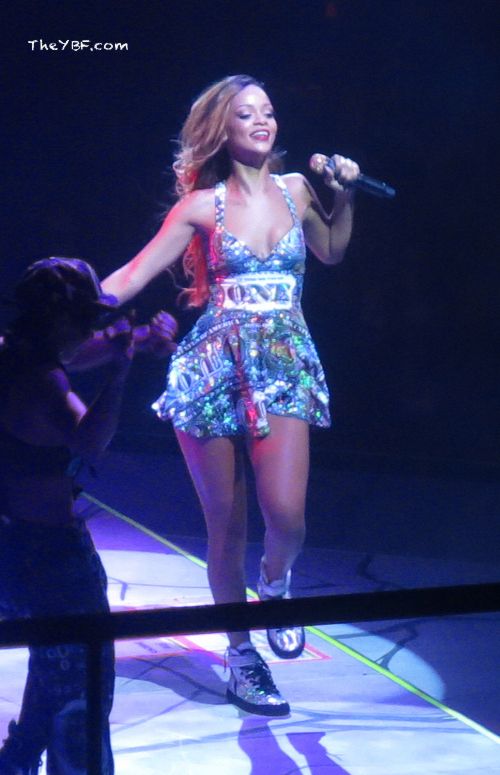 The set was complete with pyro, a few choreographed routines and more outfit changes than a little bit.  She performed every track from her latest Diamonds album, but threw in her most popular tracks from past albums as well.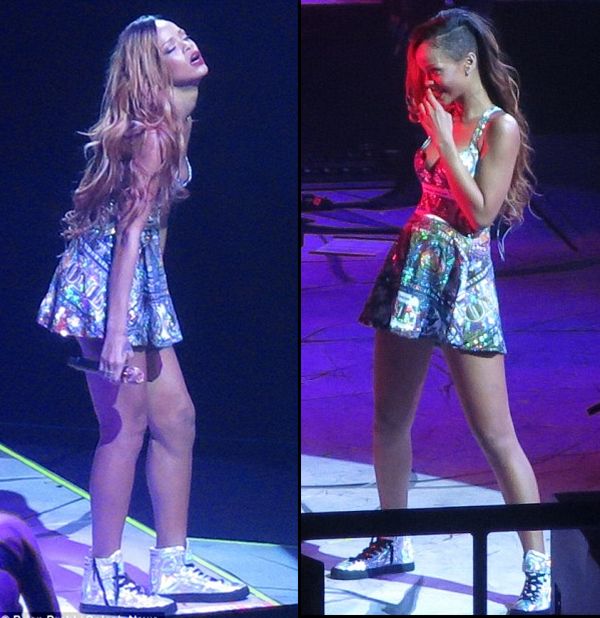 She switched up from heels to sneakers to boots depending on the look.  And the sold out crowd ate it up.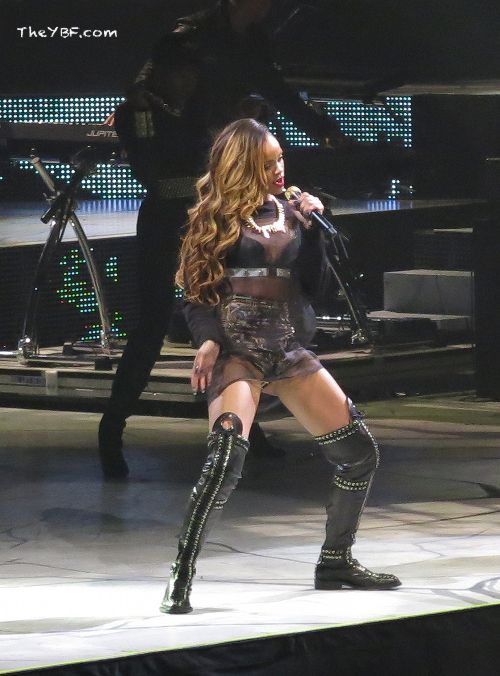 Her Rihanna for River Island collaborator, Adam Selman, helped design the outfits for the tour.   He told the NY Times last week about dressing her slim & toned bod, 'Her body is so insane. It's the dream body to make clothes for. You don't have to try as hard.'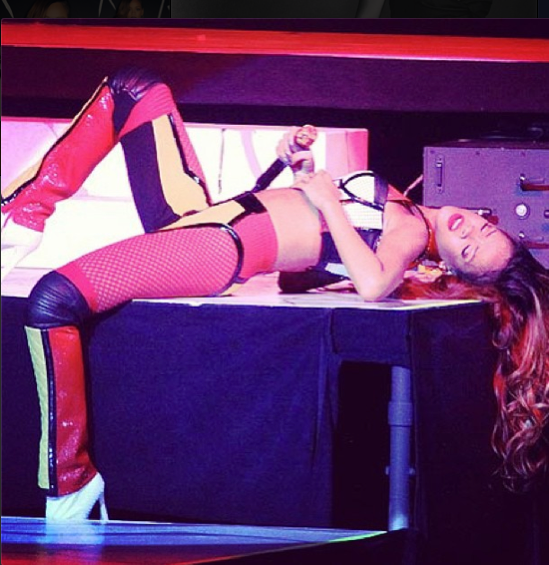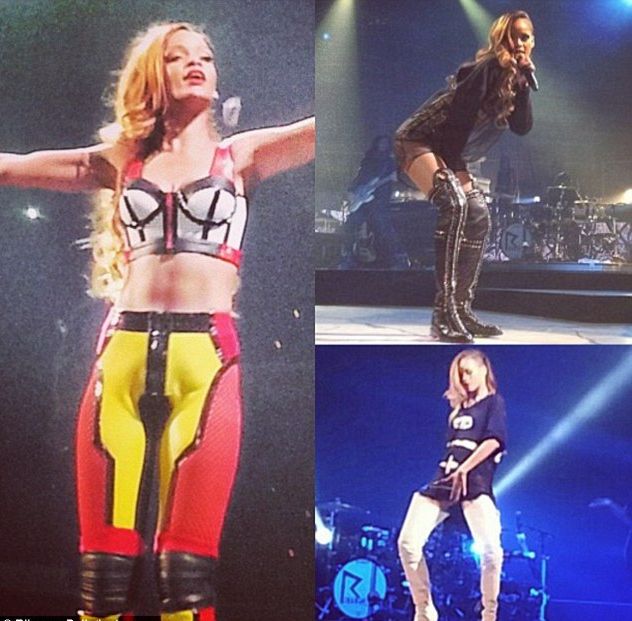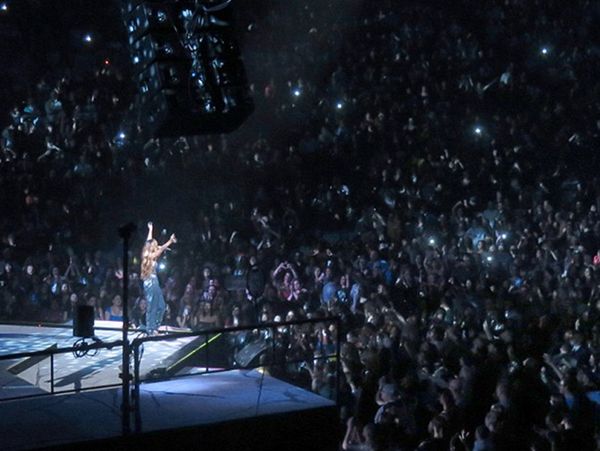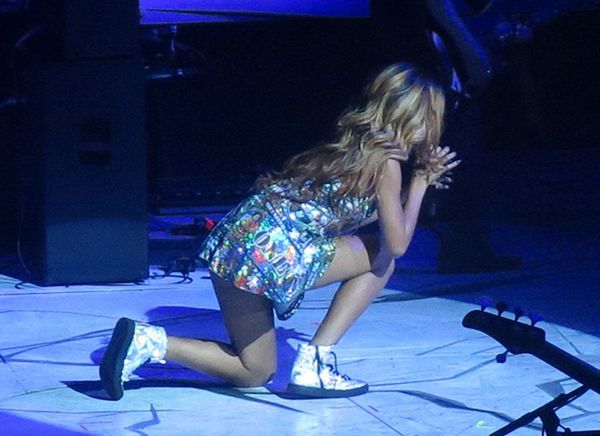 The "Pour It Up" chick tweeted her fans: 'No words, just DIAMONDS!!! #EPICshit #BUFFALO $old out!!!  #BUFFALO I will never forget how you made me feel tonight!!! Thank you from the bottom of my heart!! #1Love always'
Before hitting the stage, Rih dropped a BTS of her last rehearsal in Buffalo.
And if you're wondering about her live vocals for the concert, check out video below from a bit of her sets:
"Love Song" ft. Future
"Jump"
You feelin' it?  Next stop for Rih...Boston Sunday night.
Photos via Splash/Instagram/INF