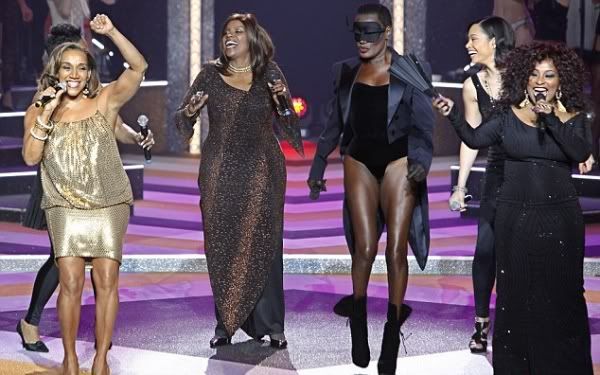 Disco divas Sister Sledge, Gloria Gaynor, Grace Jones and Chaka Kahn all took over the Etam fashion house's runway during Paris Fashion Week.
Pics of the disco queens bringing those Studio 54 days to the runway inside...
France's Les Beaux-Arts de Paris was transformed into a 70's disco theme as the disco icons belted out Gloria Gaynor's "I Will Survive," Sister Sledge's "We Are Family," and more for the Etam Spring/Summer 2012 fashion show last night.
The ladies paid tribute to the era donning sparkles galore.  And the runway models kept true to the times as well in colorful bodysuits, crazy accessories, and cotton candy afros: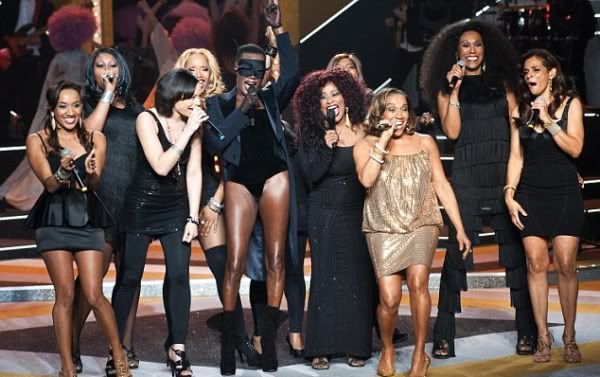 By the way, the youngest sister of Sister Sledge, Kathy (in gold), just celebrated her 53rd birthday and looks fab-u-lous.  And Grace Jones, 59, kept up the usual look of mystery with a face mask and a killer bodysuit.  WORK.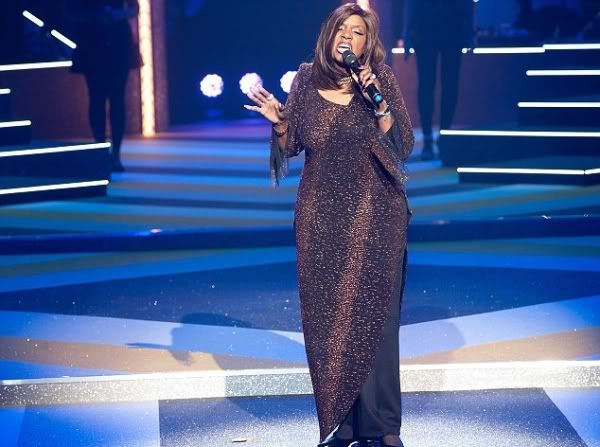 Gloria Gaynor, 63, belted it out on the runway.
And so did Chaka.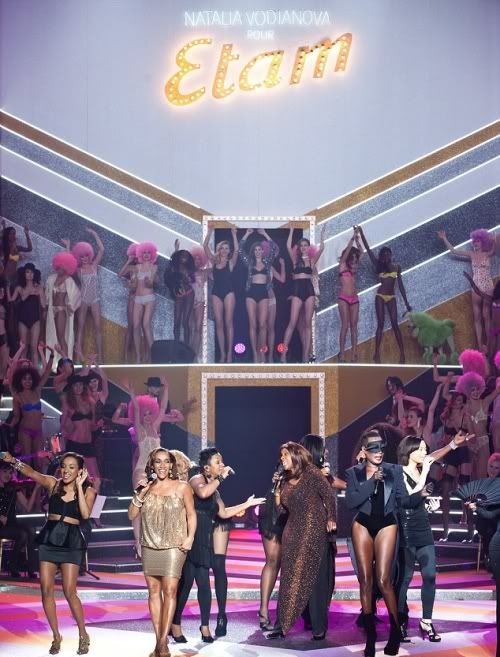 The French brand Etam is known for bringing shock value to their clothing.  Loves everything about this.