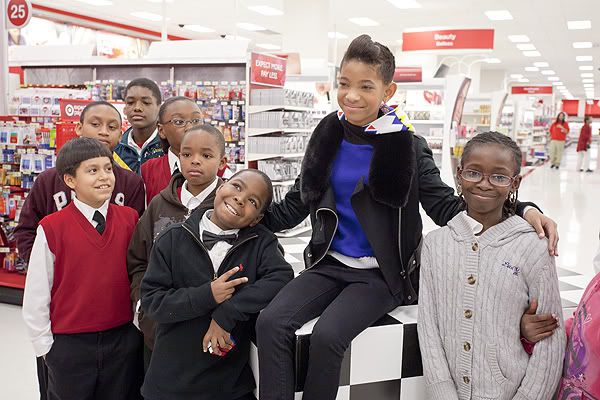 That little do-gooder Willow Smith is making us love her more and more.  The 11-year-old whipped up a BIG Target shopping spree for 8 families in need for the Holidays.  And she made sure she was on hand herself to make it a fun occassion.
Check out the shopping race pics under the cut...
Willow and her magic hair, along with Target, provided a shopping spree for 8 families today in Harlem.  After spending yesterday evening premiering her third video, "Fireball," off her upcoming album Knees And Elbows, she got up at the crack of dawn to cheer on other kids and families as they partook in a shopping spree given to them from the Target's "Kids Helping Kids" campaign.  The lucky fams were chosen based on a nomination from The Boys and Girls Club of NYC for displaying leadership and academic excellence.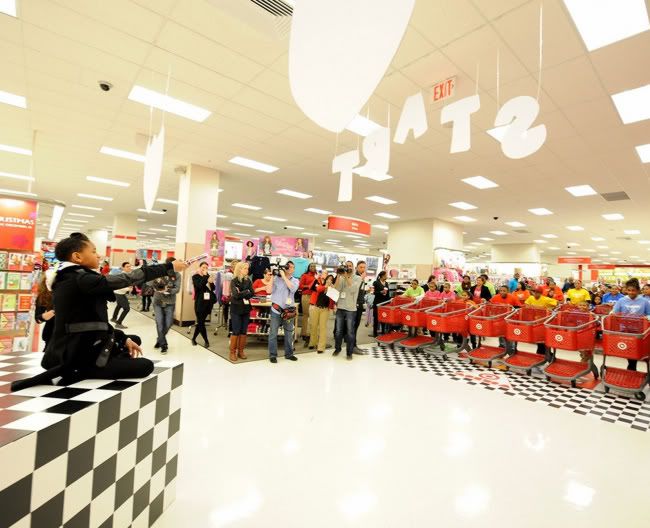 Fifty excited honor roll students from The Harlem Children's Zone also joined in on the early morning festivities to cheer on the families as they sped through the store.
The families could stuff up to $1000 of goods in their 16 carts.  Here's more pics and video from the festivities: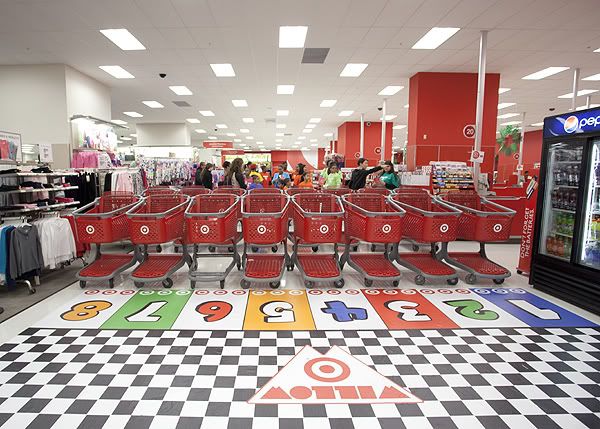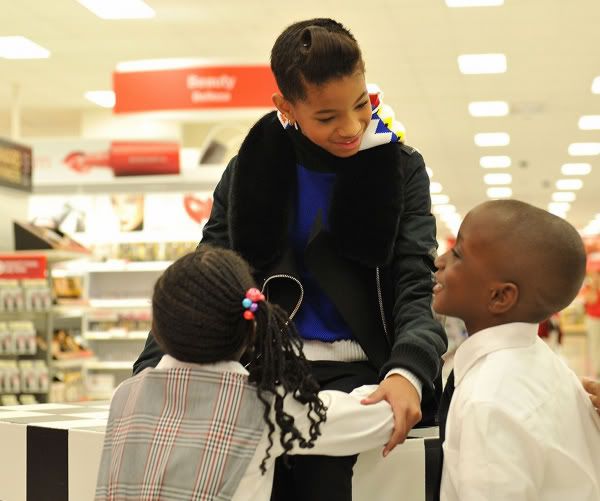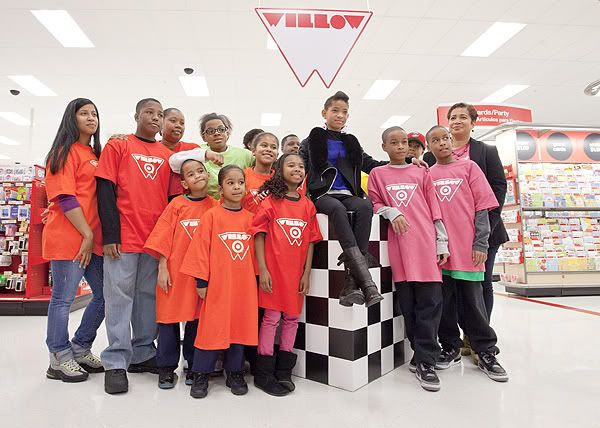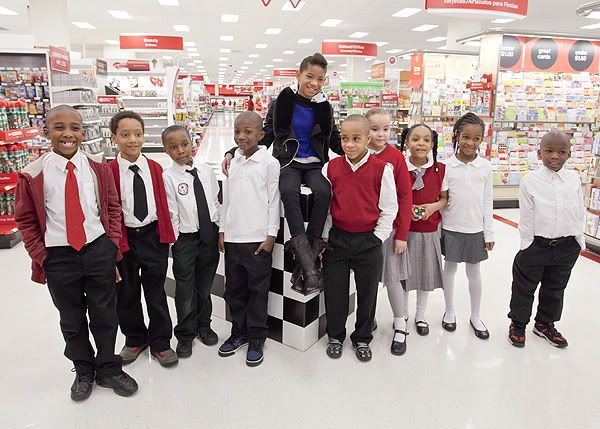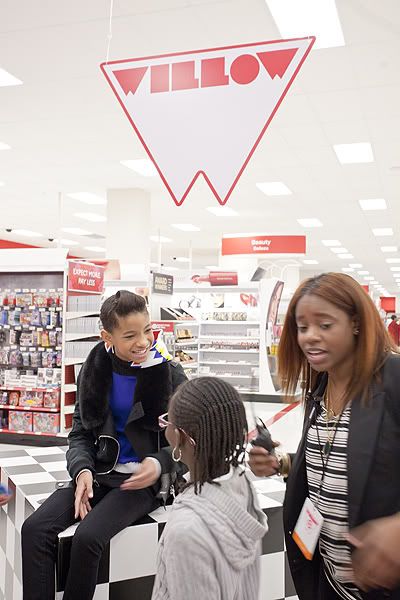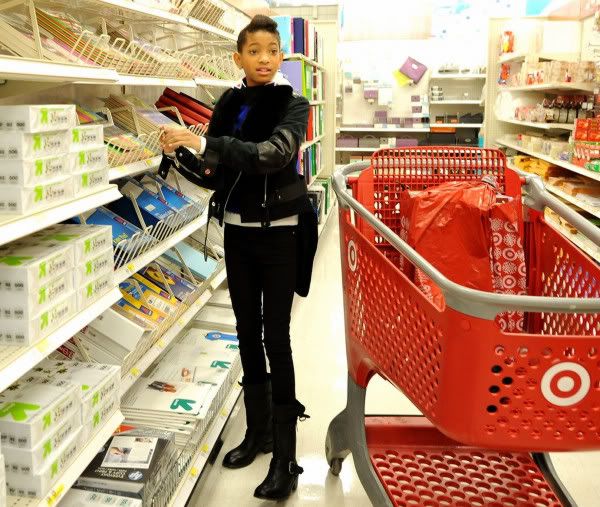 Willow said about the occasion, "It's been awesome because Target is one of my favorite stores. And it's just awesome to share that with the kids and be there for them."
Gotta love this!