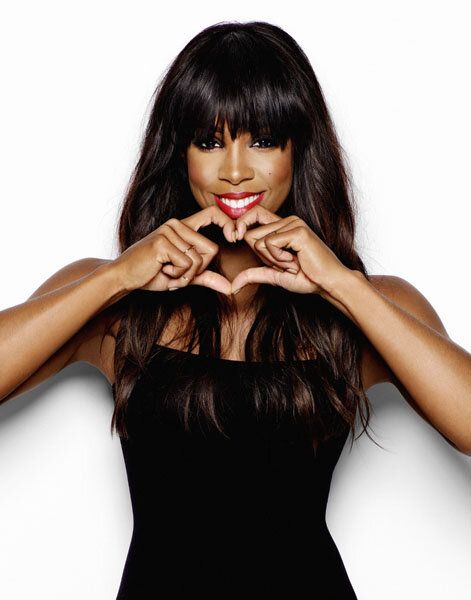 Kelly Rowland hopped on a an unexpected track with Michael Bolton.  Check it inside, plus Wale's new video and the new trailer of Kerry Washington's new movie The Peeples....
Kelly Rowland was tapped by legendary singer Michael Bolton to be the second half of his duet for the remake of "Aint No Mountain High Enough."  The original 1960's iconic track, originally recorded by Marvin Gaye and Tammi Terrell, was remade for Michael's Motown tribute album Ain't No Mountain High Enough: Tribute Hitsville.
Check out the track above and decide if Kelly did it justice.
In other music news, Wale dropped the video for his hit song "No Days Off."  It may be over a year late as the album the song appears on, Ambition, dropped back in 2011, but it seems like the D.C. rapper wanted to put his tour footage to music.
Meanwhile, Wale's third studio album, The Album About Nothing, drops this summer.
And you've seen the promo posters already, now check out the trailer for the new movie Tyler Perry's pushing--The Peeples.  It stars Kerry Washington and Craig Robinson, and seems to be a black family's take on Meet The Parents.  Check out David Allan Grier in action as the overprotective dad above.
The Randomness:
1.Bobby Brown has been sentenced to 55 days in jail after his 3rd DUI from this past October. STORY
2. Lance Gross has been cast in an upcoming NBA drama pilot billed as an action thriller set in D.C. STORY
3.  An Aussie billionaire thought it was a good idea to build Titanic II--an exact replica of the doomed Titanic cruise ship--and it's setting sail in 2016.  STORY