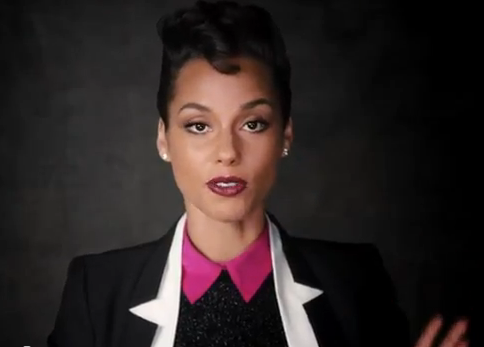 Alicia Keys talks about her rise from the projects to the penthouse on an upcoming episode of "Oprah's Master Class".  Watch a first look inside and see which entertainment/fashion icon rapper Future hooked up with in the studio.  
Alicia Keys is ready to trek out on her official tour to support her chart-topping album Girl On Fire, tweeting, "Less than 2 weeks til we #SetTheWorldOnFire! ;-) Cheers to my fam at @BlackBerry official tour sponsor! #KeepMoving"
And as Blackberry's new global creative director, she's asking fans to submit photos of themselves that will be included in music videos she'll play when she sings her song "Hallelujah" during her concerts . And she's using BB's Keep Moving Hub to create a unique video for each city on the tour.  She'll have crooner Miguel opening for her during the tour.
And for fans who'd like to see how she made it out of New York's Hells Kitchen and onto the world stage, she's teaching Oprah's next installment of Master Class.  Here's a first look...
Tune on Sunday, March 3, at 10/9c.  The "Brand New Me" singer opens up about getting bit by the singing bug, following her passion, her marriage to Swizz Beatz, motherhood and more.
In other music news....
Rapper Future may have a somewhat sketchy personal life and some baby momma drama, but his "future" seems to be coming along quite nicely as he's producing and working with some of the industry's top acts (including Rihanna) and has just added another high-profile name to his list.  He tweeted, "rt "@JLo: Back on the block!! Guess what's coming.."
"What's coming" is a collaboration with Jennifer Lopez, which should prove very entertaining.  Jenny from the block has a history of tapping some of rap's hottest acts to help add some street cred to her tracks.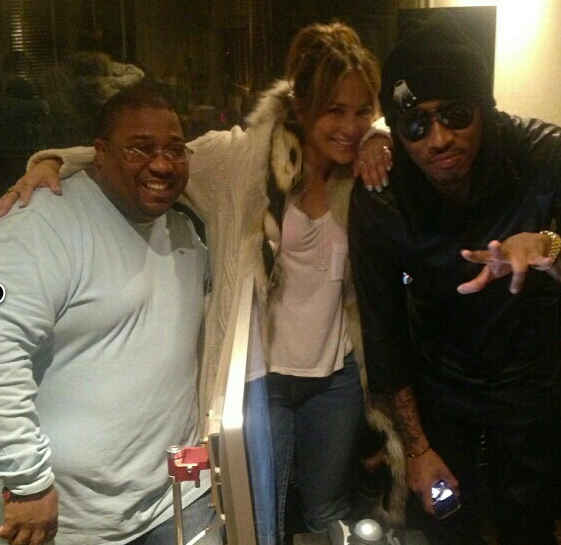 We haven't been feeling her music lately, but maybe this one will work for her.
The mom of twins Max & Emme also posted a pic of her and Future with producer Cory Rooney, who's responsible for some of her biggest hits like "Ain't It Funny", "I'm Real" and "Jenny From The Block."
Photos via Instagram