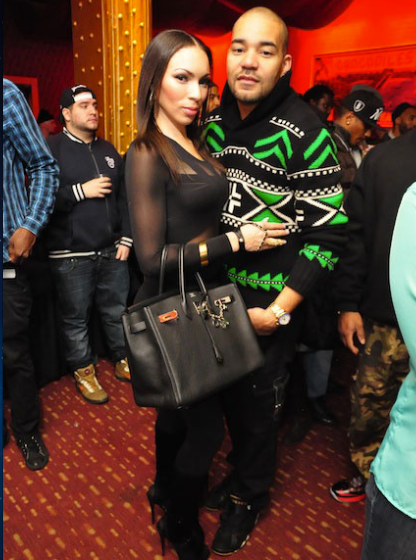 After weeks of speculation, Power 105 personality DJ Envy has come clean about his affair with "Love & Hip Hop" star Erica Mena and has now apologized to his pregnant wife Gia Casey.  Read what he said about the uncertainty of his marriage inside...
Earlier this morning, Power 105 personality and The Breakfast Club co-host DJ Envy confessed to his audience that he had an affair.  He revealed that it was his own insecurity that led to him stepping out on his wife, Gia Casey.  He's been open and honest about marital problems before, but we all thought it was a ploy for him and the now-pregnant Gia to get on the "Real Housewives Of New Jersey."  But it turns out, there REALLY was trouble in their marriage.  But they very well could still be using it for some reality show shine.
Envy told his listeners about the reasons that led him to cheat with a "bird" and "liar" and how it has affected his marriage.
It's a difficult thing to do. Sometimes being married it makes you insecure dude. I looked like I had everything. It was scary, my wife is gorgeous. She might need somebody that's smarter than me. It made me insecure.
He continued,
With being insecure, with me being weak. I was so insecure and so down..I started messing with somebody that was beneath me. A bird. Evil. A liar. Somebody that was desperate and it's just so pathetic. I mean I didn't have to feed this person. I didn't have to make her feel special, because she wasn't. So that's what it was.
 
And about his marriage....
With the help of God, this situation has made my family tighter. Like tighter. I'm honest. I had to be honest with myself. And the hardest thing I had to do was tell my wife EVERYTHING. When I say everything. She looked at me so different. To look at my family. So you guys follow me on twitter. We're good. We're not great. I don't know what happens from here. Now if we remain together, as a relationship, we'll see. But as a family, nobody's stopping us. I just want to tell you 'I love you. And we'll see what God has in store for us.'
 
Now....DJ Envy NEVER said a name...but he didn't really need to name names (his mistress is doing that for him).  But on another note, why do men always call th women they cheat with birds and beneath them...when they CHOSE said chick to mess with?  So what does that make you?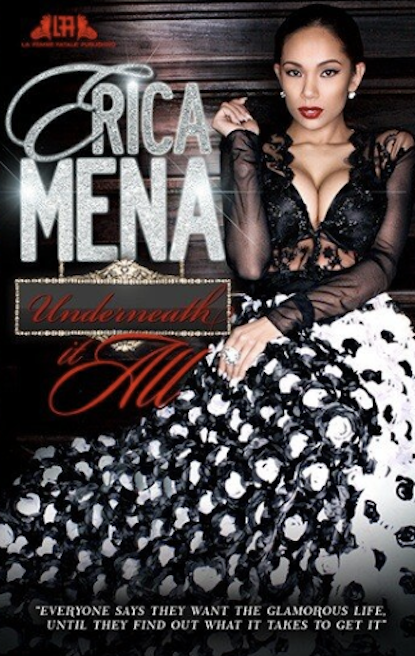 We told you in a previous post about Erica admitting to an affair with DJ Envy (before she started dating Rich Dollaz) and that their stormy relationship would be chronicled in her upcoming book "Underneath It All" (April 2013). So now, DJ Envy's been forced to come clean as all his business is about to hit the streets.
Erica feels the same way and called him out on Twitter for coming clean AFTER she exposed him and she said he would have kept this a secret if he could have.  Oh.....she also checked him for calling him out AFTER she left him.   We guess she wasn't a "bird" while he was screwing her (so she thinks).  

And while we aren't giving DJ Envy any brownie points for being honest or attemping to working on his marriage AFTER he cheated, he does have some support in high places.  
Singer Tyrese, who's branding himself as an expert on relationships between men and women offered him some words of encouragement....which DJ Envy retweeted.  
SMH....if only people could take this kind of advice BEFORE they do their dirt.
Photos via Alleyesonwho.com/Twitter