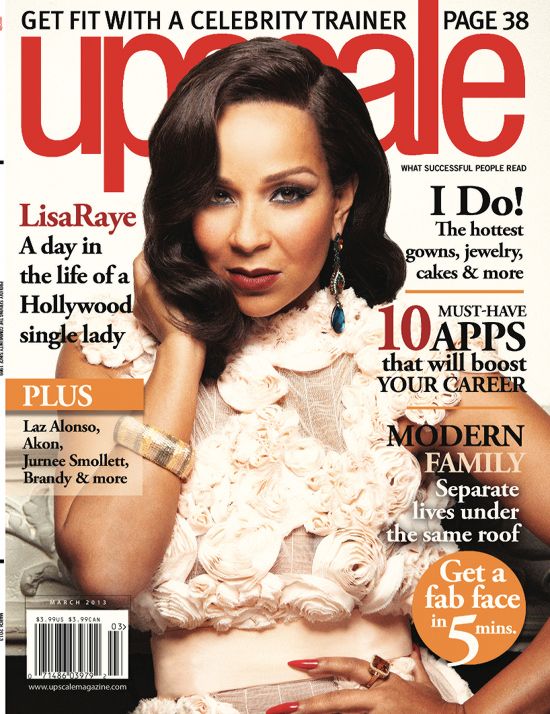 LisaRaye covers the latest issue of UPSCALE Magazine.  See how her divorce strengthened her faith and if she plans to remarry inside...
In the March 2013 issue of UPSCALE, "Single Ladies" star LisaRaye opens up about her movie and television career, her very public divorce from Turks and Caicos Prime Minister Michael Misick and if she wants to walk down the aisle again.  Here are the highlights:  
On Marriage:

"I can't wait to get married again. And when I do it this time,I'm sure as hell going to do it right. My real significant other. My spiritual soulmate, for real for real. I want to be as complete of a package without all of the baggage as I can be."

On her marriage to Turks and Caicos Prime Minister Michael Misick:

"That drama put me on my knees. It put me on my butt. It allowed me to accept my mistakes, soul search and reach deep inside of me and develop a new relationship with God. I got high on the hog and lost focus. Now I start my day in prayer and work on my awesome personal relationship with Him."

On her success:

"I'm not an A-List, B-List, C-List or D-List actress. I'm just on the list and I'm OK with that."
Next up, the actress will appear alongside Lynn Whitfield and Omari Hardrict in a film called Monica.