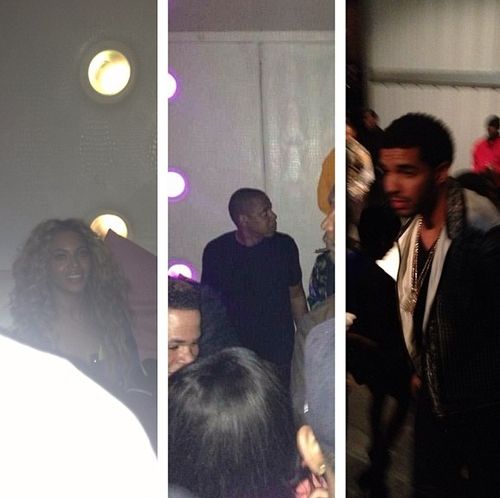 Beyonce traveled back to her home state of Texas to party it up at the 2013 All-Star weekend with her husband Jay-Z.  And they hit up Michael Jordan's big 50th Birthday Bash last night alongside Carmelo & LaLa Anthony, Drake, Kobe & Vanessa Bryant, Nas, Ludacris & Eudoxie, LeBron, Teyana Taylor and plenty of ballers.
Pics and video inside of the party everyone who anyone in sports made sure to be at...
Drizzy loves the fans.  He was spotted hitting up MJ's 50th's birthday bash at the Houston Museum of Fine Arts last night.  Word has it MJ rented out the gorgeous space for a $100,000 donation--which is pocket change for the man who makes $80 mill a year dropping his Air Jordan shoes and endorsements.  And it was a packed out party to celebrate the man who is the prototype for a top NBA baller.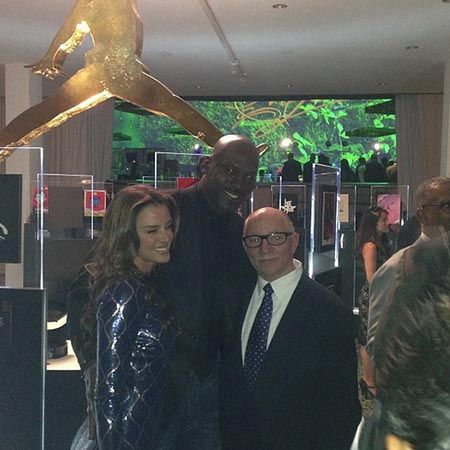 MJ's fiancee' Yvette was front and center with her man.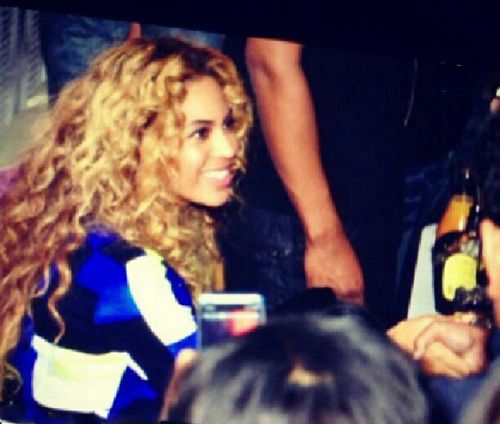 Beyonce was spotted chillin' on the couches as she partied it up with the people close by.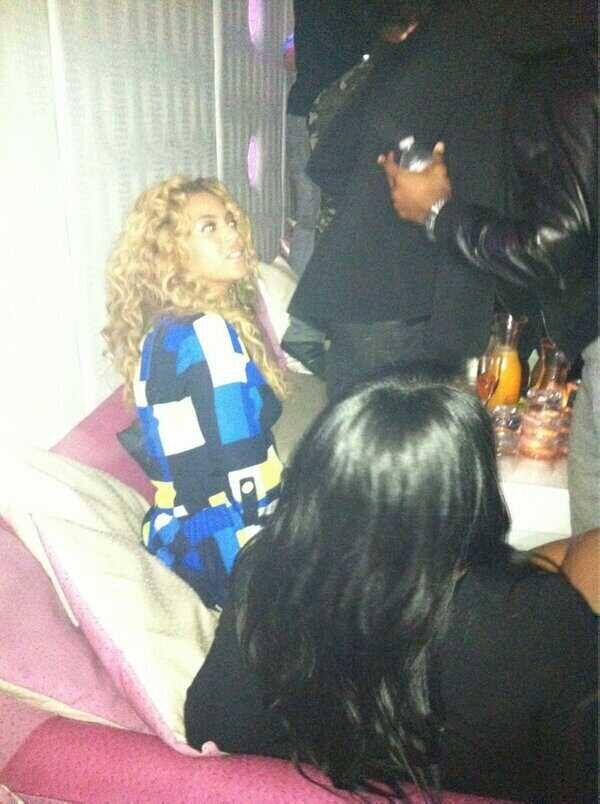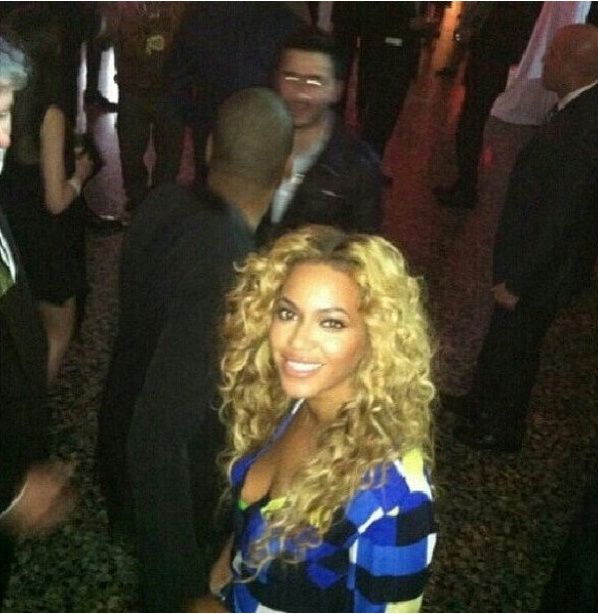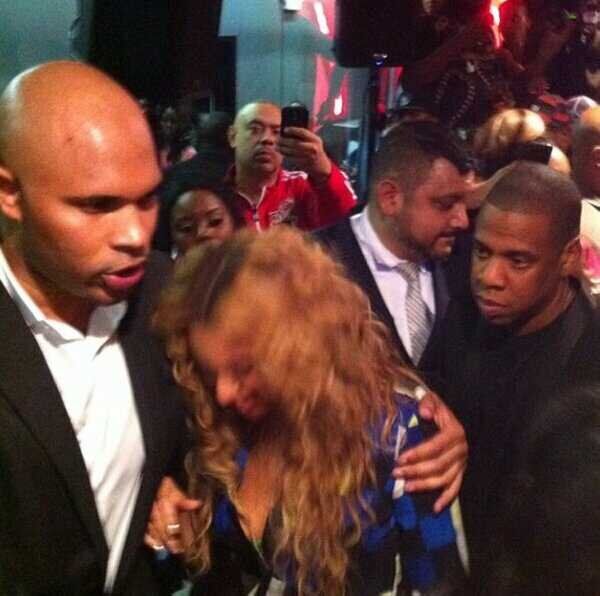 And Julius escorted the couple out through the mob of people.
Vanessa and Kobe Bryant snapped pics with the Anthonys.  And yes, Carmelo's wearing his ring.  Good sign.
Cute pic by Vanessa.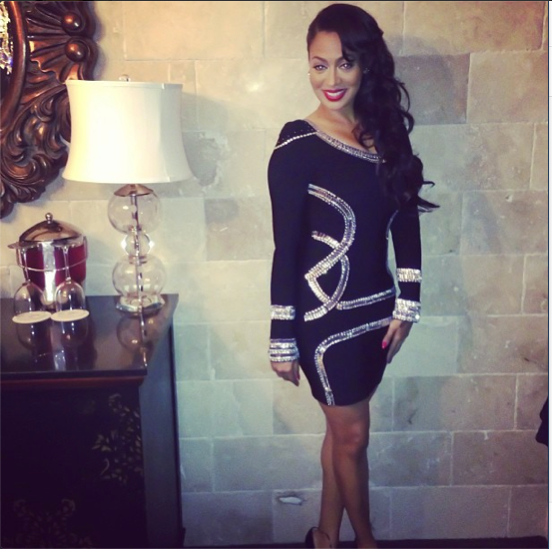 La rocked a sexy black dress with silver trim.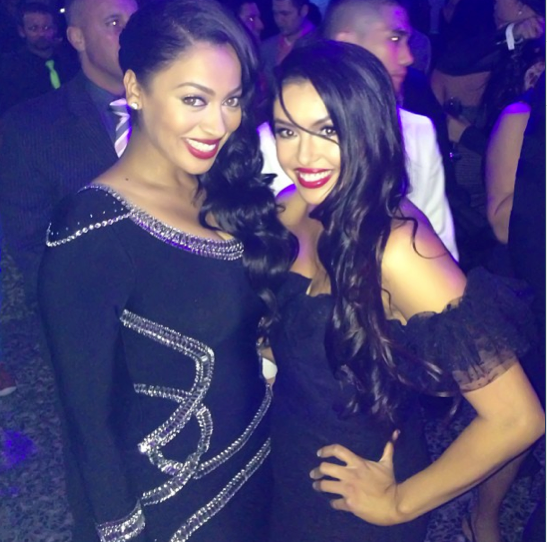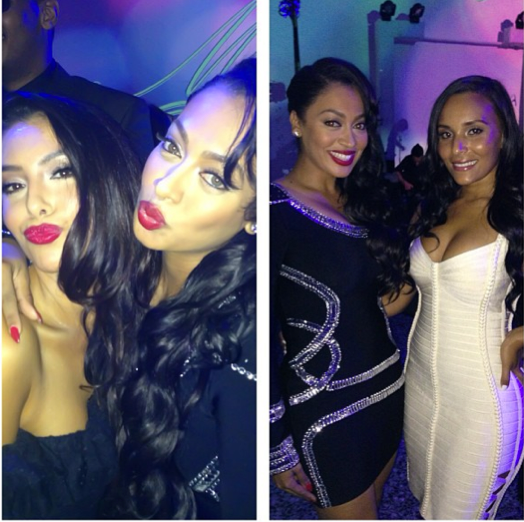 And she posted pics from the dance floor with her girl 'Nessa and her fab girl Eudoxie.
Hey Luda.   He and Eudoxie make such a cute couple.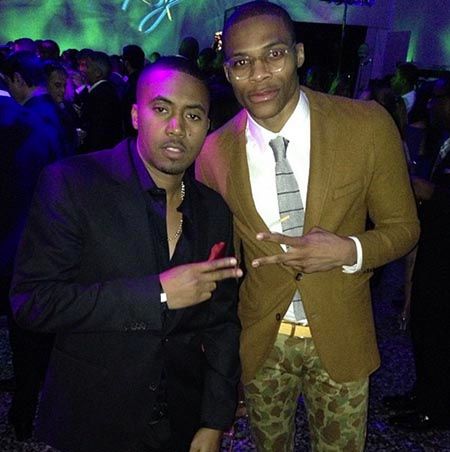 Nas was there chillin' with OKC's Russell Westbrook.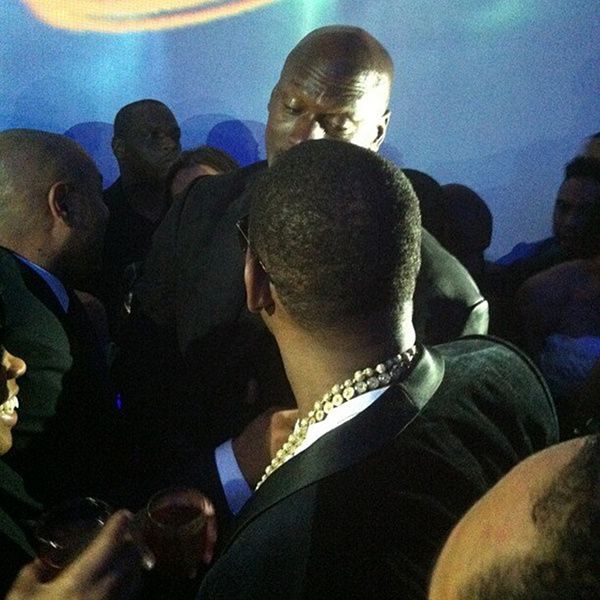 Even R.Kelly was there to perform for his Chi-Town homie.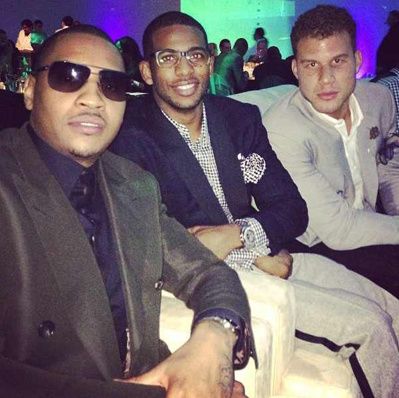 Melo kicked it with his good friends--Clipper ballers Chris Paul and Blake Griffin.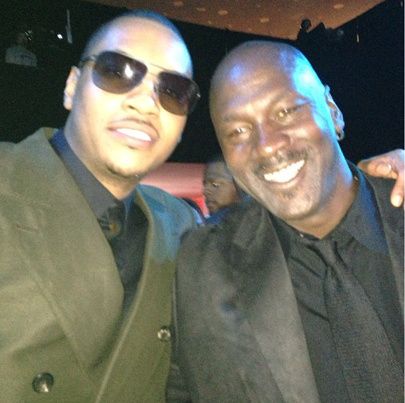 La posted pics of her man, who is also a part of the Jordan Brand with Nike, cheesing it up with Mr. Jordan himself.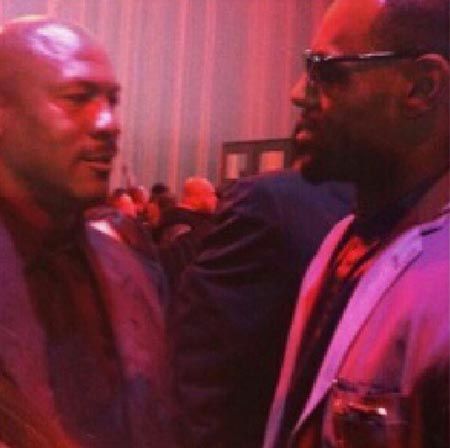 Bron and MJ chopped it up at the party.
Teyana Taylor--who just released her own Harlem GLC sneaker through Adidas this weekend--kicked it with LeBron.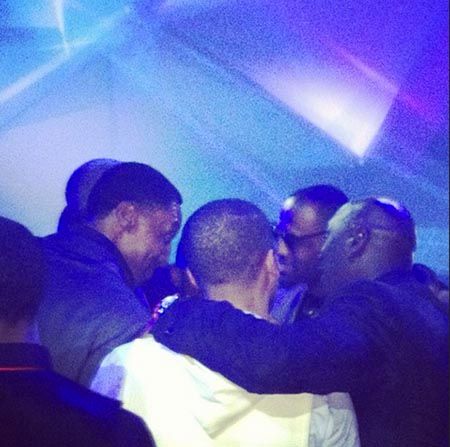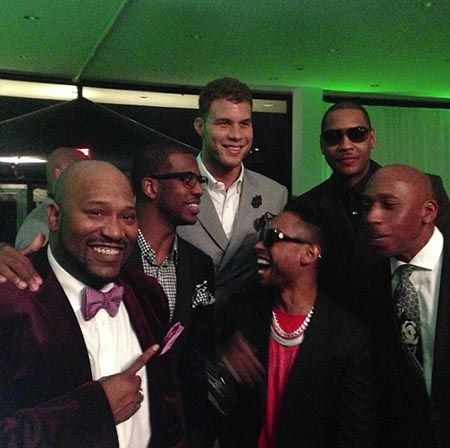 Even Miguel and Houston's own Bun B were there.
And Scottie Pippen came out with his wife Larsa to support his long time teammate and best friend.
And if you were wondering where Chris' wife Jada Paul and LeBron's fiancee' Savannah were....they are chillin' in Catalina this weekend for Jada's b-day. They tweeted a pic from their zip-lining today:
Hopefully they'll be in Houston by tomorrow for their fellas' big night.
Peep the video of rivals on the court, yet good friends off the court, Kobe & LeBron chopping it up inside the party while Kells performed.
Fab times!
The Randomness:
1.  In other baller news, a judge has sided with Stephon Marbury's mistress...and is making Stephon pay her the remaining $330K hush money that was promised to her.  WOMP.  STORY
Pics: Twitter/Instagram