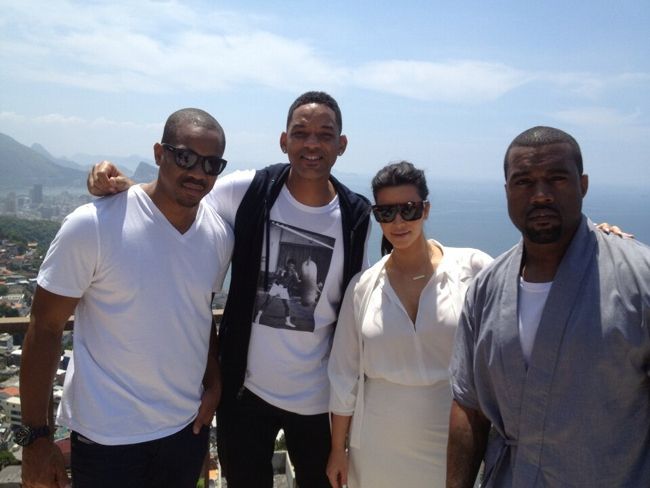 The Shantytowns of Brazil--where people live in extreme poverty--received a few uber wealthy visitors who came to take pictures.  Check out Kim & Kanye meeting up with Will Smith& actor Duane Martin inside...
While the rest of the music world was hanging out at the GRAMMYS yesterday, Kanye West and his pregnant girlfriend Kim Kardashian continued their Brazilian tour with actor Will Smith in Rio De Janeiro.  Oh, and Willy brought his "bestie" Duane along too...after they spent last week partying in Miami together with Duane's "Real Husbands of Hollywood" co-stars Kevin Hart & Boris Kodjoe.
The trio checked out another shantytown called Vidigal, that is situated on a hillside overlooking Rio.  And like the rest of the tourists, K & K were spotted whipping out their cameras to capture a few memories.  Duane tweeted:
U haven't seen the ghetto til Uv Seen the favella in brazil(humbled)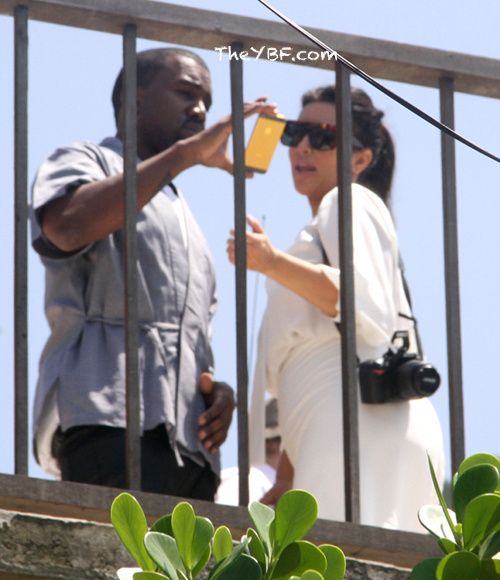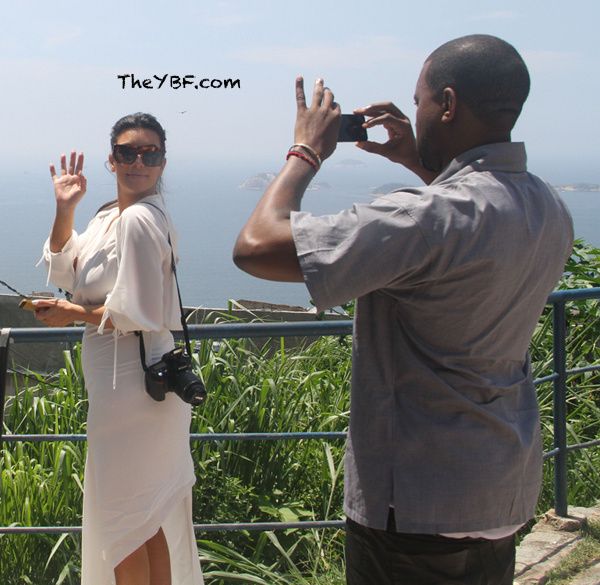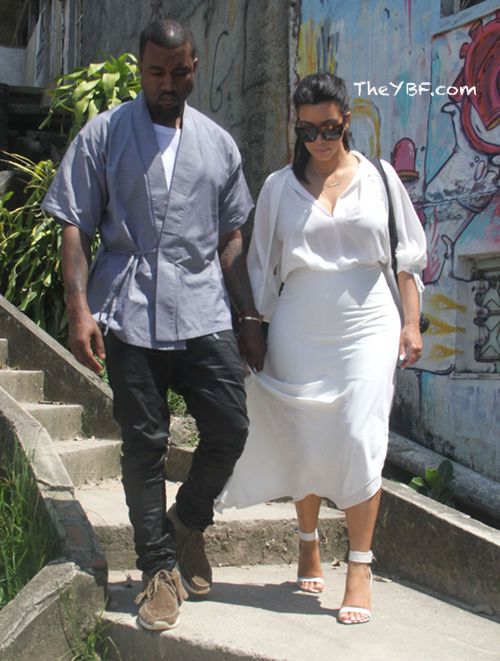 Will is in the South American country for Carnivale.  And K & K just like to travel the world, possibly to scope out new places to live.  And after recently purchasing an $11 million home together in Bel Air, the couple want more.
Kim recently talked in interviews about kickin' it like the Jolie-Pitts and wanting their little family to live in multiple major cities, in addition to L.A.--like New York and Paris.  Now, reports state they have gotten serious about looking for real estate in all those places, plus Miami.  And...TMZ reports that since they've now fallen in love with Brazil, they may cop something there too.
Must be real nice...
The Randomness:
1.  The Pope has announced he will resign at the end of this month amidst health concerns.  STORY
Pics: FAME/FLYNET/Twitter