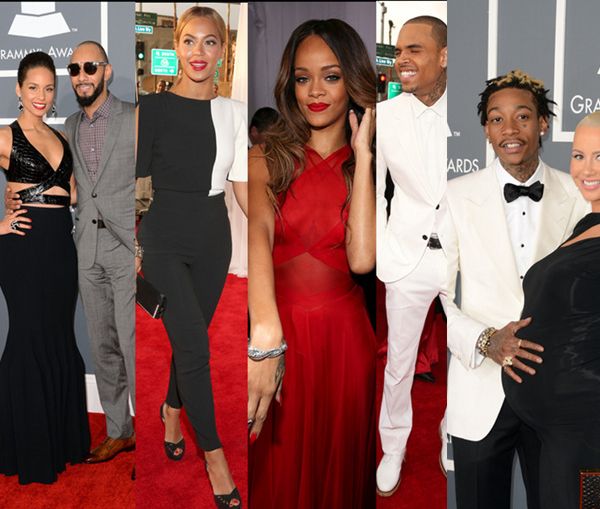 Celebs brought out all types of trends on tonight's 2013 GRAMMY Awards Red Carpet!  From spring white to revealing sheer panels to extra high slits to bold prints....the YBF folks are bringing it tonight.
Check out all the looks from the red carpet inside...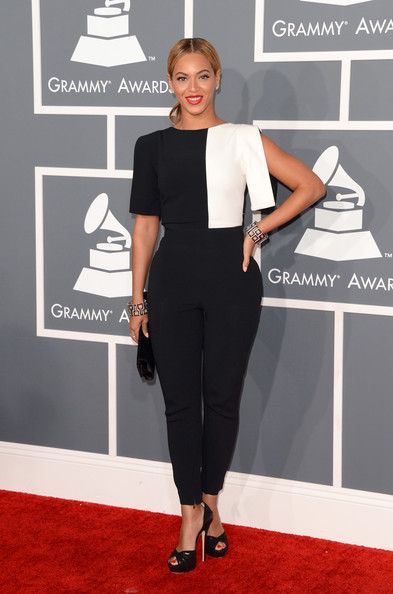 Beyonce played it safe (and we wished she wouldn't have) in a chic black & white Osman number with fitted pants.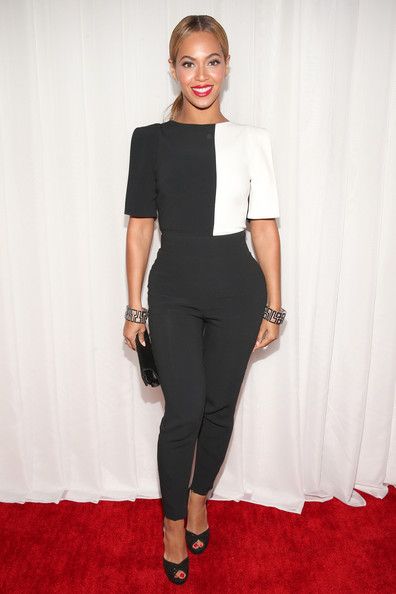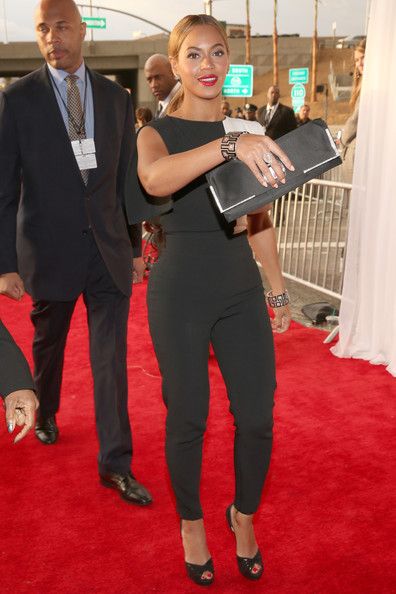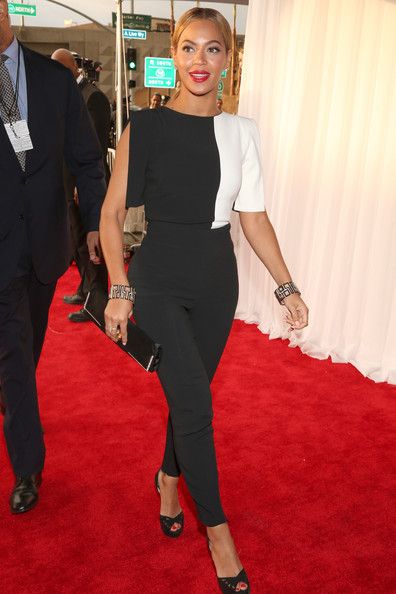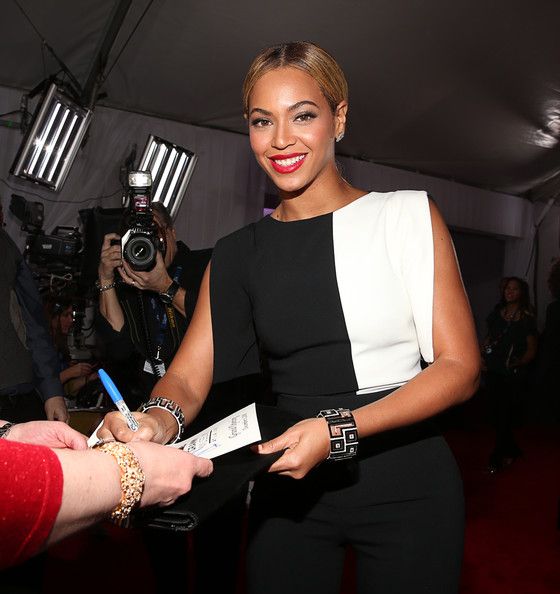 We're not too mad because chick's body looks amazing in it.  She knows what works for her.  But we wanted a bit more "umph" from Queen Bey.  She could have saved this for one of those many office visits she makes in the middle of Manhattan.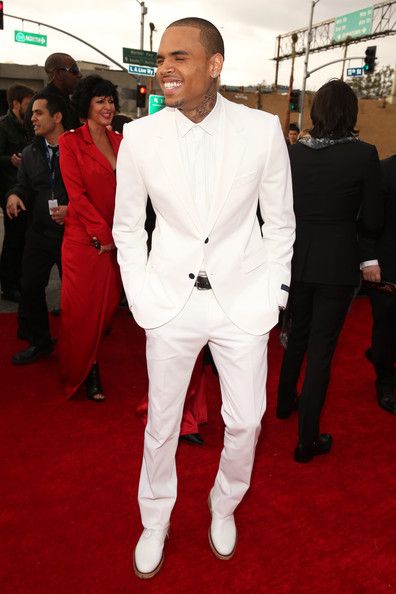 Chris Brown didn't walk the carpet with his boo Rihanna (who showed up a bit later), but he definitely stood out in his stark spring white Lanvin suit and white Dries Van Noten shoes.  Men in white suits are almost always a win.  And we gotta hand it to Chris...he looks clean, polished and tailored.
When Ryan Seacrest asked him about his recent car accident, Chris (whose rep just announced he is suing the paparazzi who caused it) brushed it off saying,"It's all good. Paparazzi get a little out of hand sometimes."
Chris sat with girlfriend Rihanna...who looked pretty comfy in the audience together.
And were loving Rihanna's breath of fresh red.  Her dress--with slight sheer paneling and her signature nippleage--is a custom creation by Alaia.  She paired it with Manolo Blahnik heels.
Gorge.
Let's take a moment for Kelly Rowland's Georges Chakra dress please: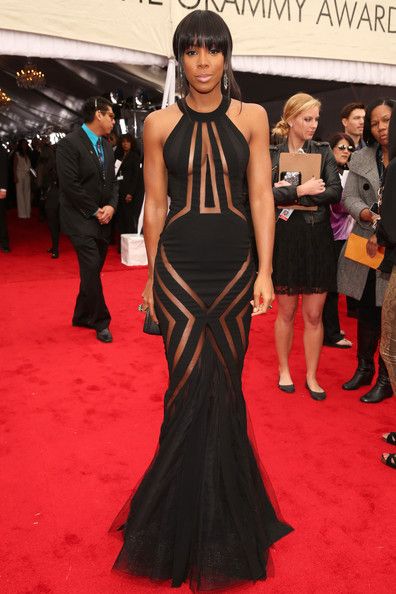 Perfection.  She said f**k the CBS/GRAMMY dress code memo and did her in this black and sheer paneled revealing dress.  And did it well, complimented by Lorraine Schwartz jewels and RGB nail polish.  Easily one of our fave looks of the night.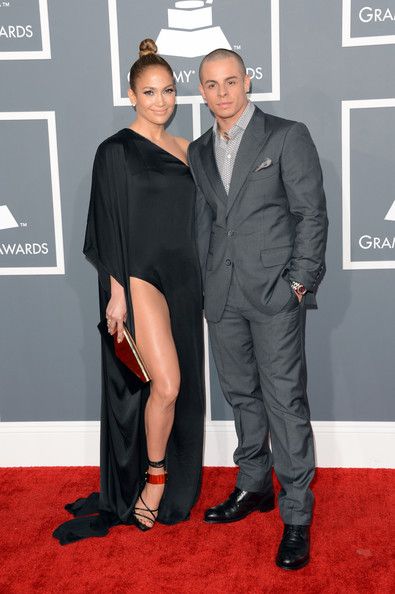 Jennifer Lopez came to PLAY in this Anthony Vaccarello ridiculously sexy dress.  The 43-year-old tossed the strict GRAMMY/CBS dress code to the wind and had a slit up to her hooha...and sexy gold plated ankle cuff sandals to match.  One of our fave looks of the night.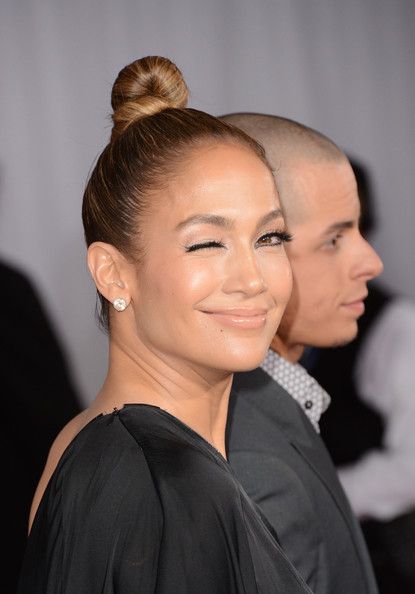 WORK Jenny.  Yeah we see you too Casper.  Oh, and if you care, she revealed on the red carept that she's working on new music again.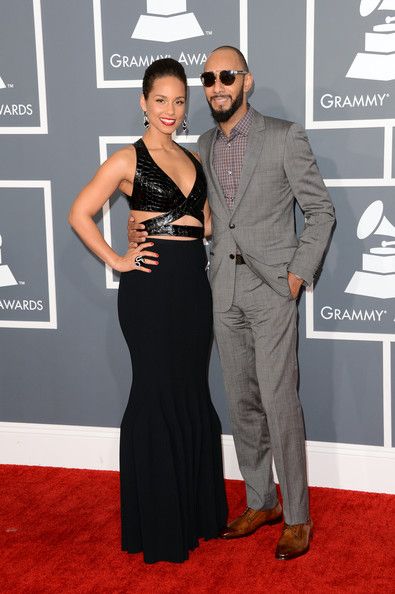 Alicia Keys rocked a sexy Azzedine Alaia black criss-cross semi-bare midriff mermaid dress as she posed it up on the carpet with her husband Swizz Beatz before her peformance.
Aww.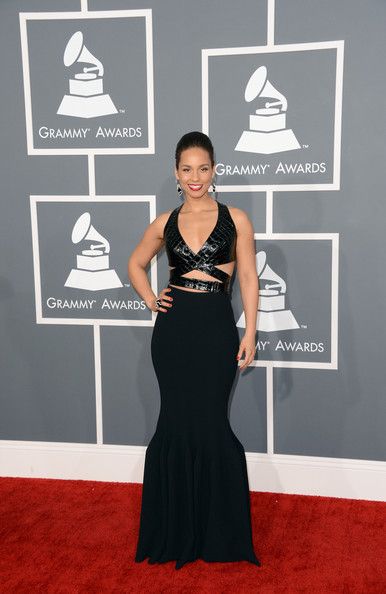 Love the snakeskin top and this is a fabulous look on her.
Solange Knowles rocked the trendy color of the season--emerald green: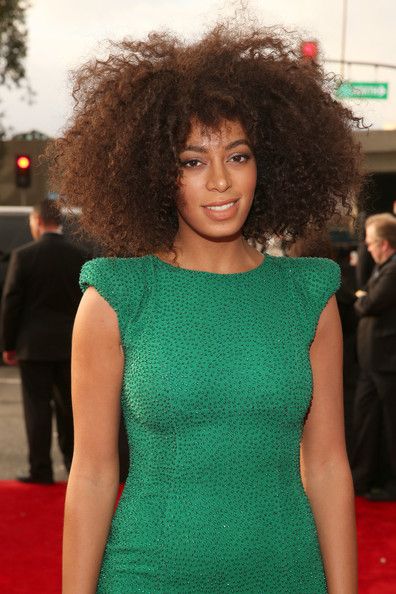 We always love curly wiggery, but we're torn on the dress itself.  It's rare we're not a fan of her bold color choices, but it's a toss up.  Love the pink studded Louboutin pumps she used to complete her look though.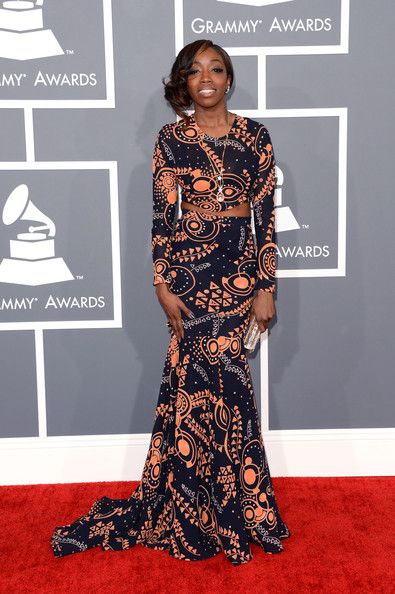 Estelle surprised us with another one of our fave looks of the night once again.  And she designed it herself with Love Collins.  The two piece midriff baring fitted look was covered in an orange and white print.  And she paired the fun yet sexy look with a simple gold necklace by Royal Asscher.
Ashanti hit the carpet in a black chiffon cut-out-bust dress.  And it was covered in stars and prints.  Even with the slit, it felt a bit young for her.  Like her little sister wore this to prom last year or something.  And we're not loving it.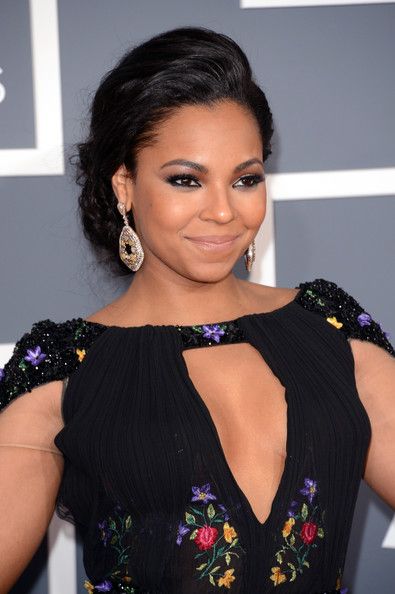 But that makeup was on point as usual.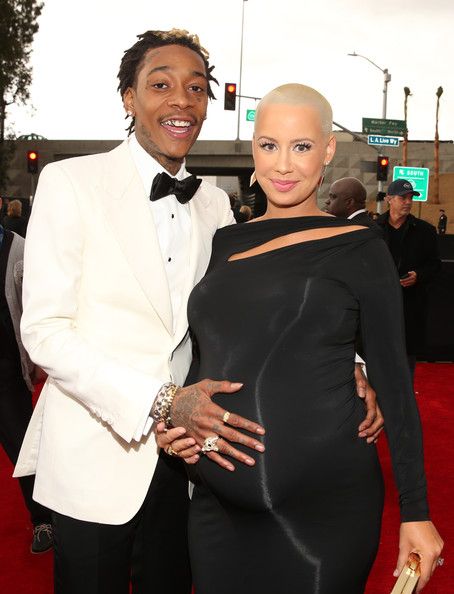 As for the biggest baby bump of the night--Amber Rose in Donna Karan.  And can you believe she revealed she still has another THREE WEEKS to go?!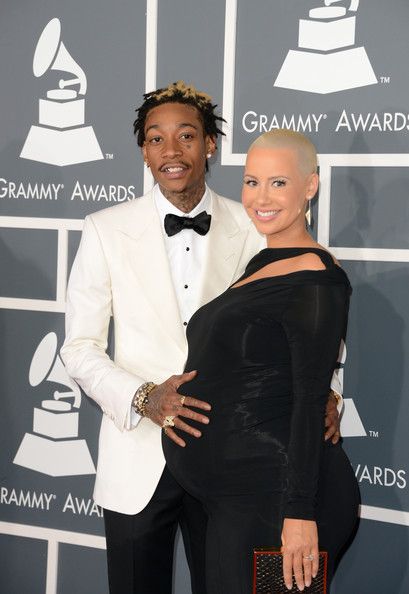 The mom to be was beaming as she told Guiliana Rancic on the carpet that she and fiance Wiz Khalifa, who's set to perform tonight and is also nominated, are preparing for a home birth.  Good luck with that! 
Wiz rocked our fave Tom Ford white dinner jacket look.  And the twosome looked extra happy and in love.  Very cute.
Frank Ocean and his injured fingers after that Chris Brown altercation hit the red carpet.  He revealed he's nervous as hell about performing tonight.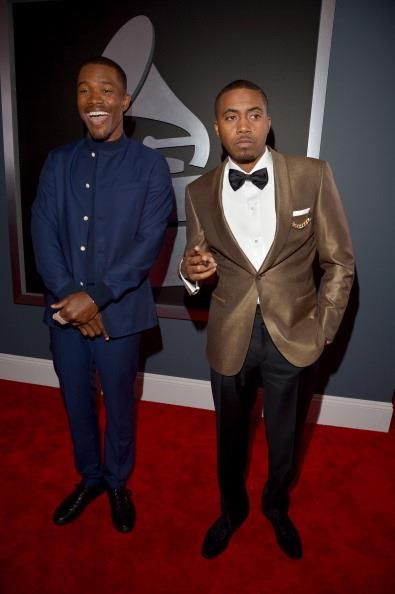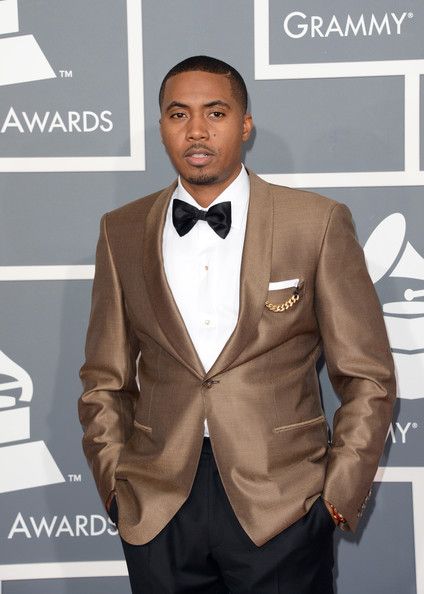 Nas rocked a custom tailored look from Brioni.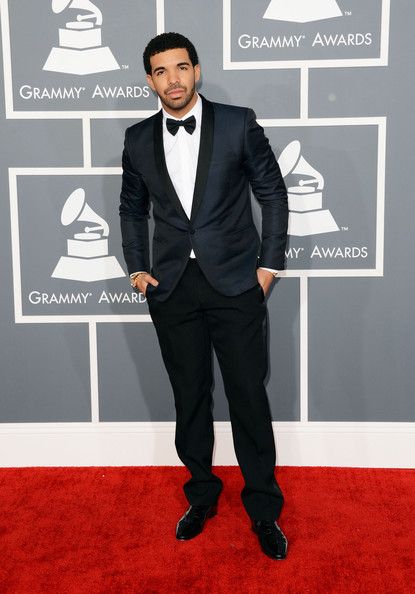 Drake made his way to red carpet looking dapper after winning Best Rap Album in the pre-show.
Elle Varner, who's nominated tonight, skipped over to the CLEAR Ultra Shea suite in a gorgeous black & white strapless gown by Emil Couture.  It's the first time we've seen her hair straightened.  And we're loving this look as well.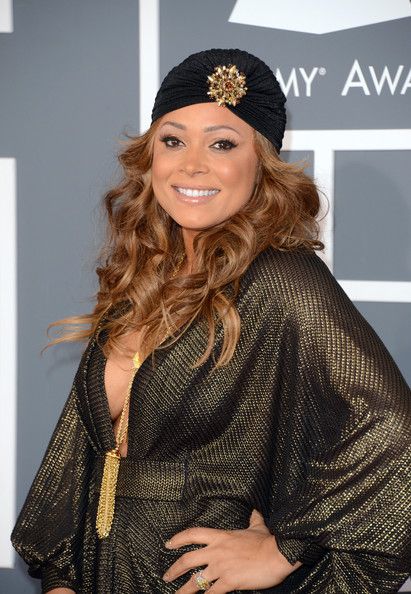 Tamia surprised us all in a dark gold Michael Costello dress and a vintage turban with Jimmy Choo shoes.  Are we feelin' it?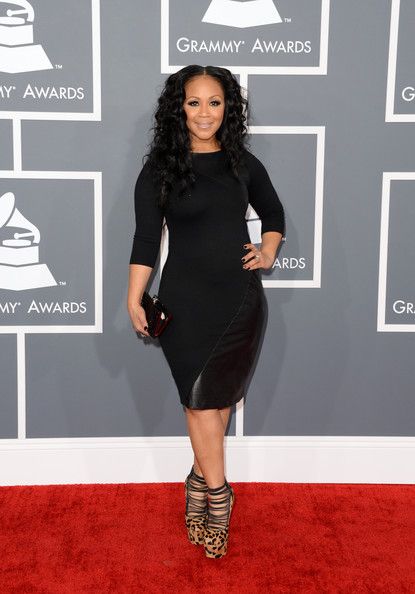 Erica Campbell of Mary Mary kept it sexy in this simple black curve hugging dress and leopard strappy heels.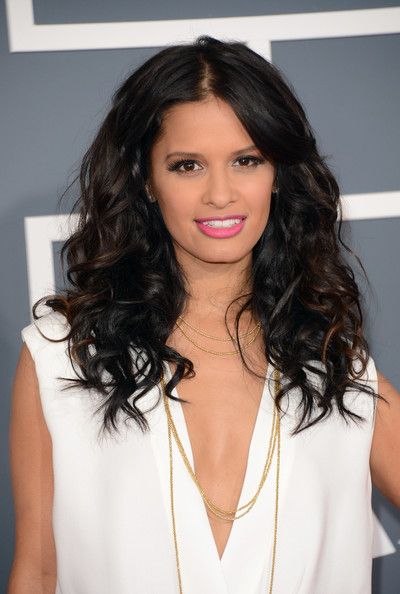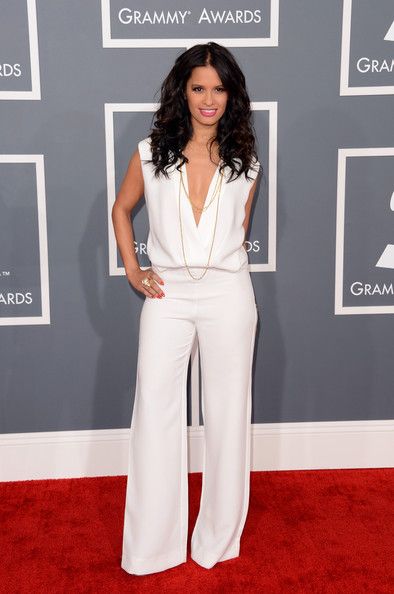 Rocsi stayed on the white trend with a pretty pantsuit from 5th & Mercer and simple gold necklaces, tousled hair and a pop of pink on the lips.  Perfect L.A. look.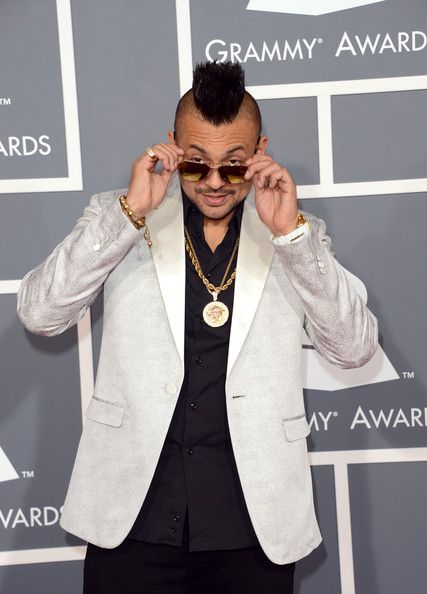 Sean Paul and his new mohawk hit the carpet with his Versace chain.
Red Foo from LMFAO rocked a short set.  Of course.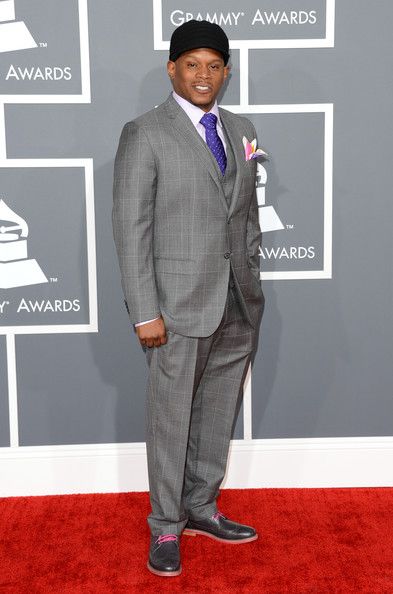 Ok Sway. Suited up in the Easter Sunday 3 piece suit.  Gotta love it.  And the pink shoelaces.  Details.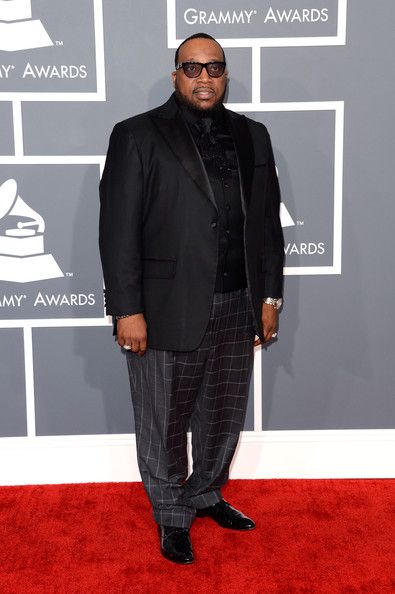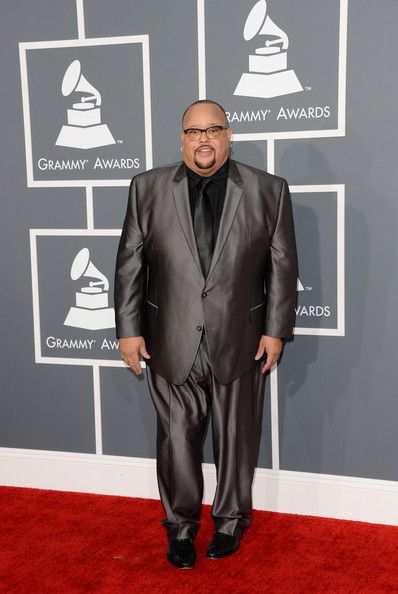 The gospel artist faves Fred Hammond and Marvin Sapp hit the carpet.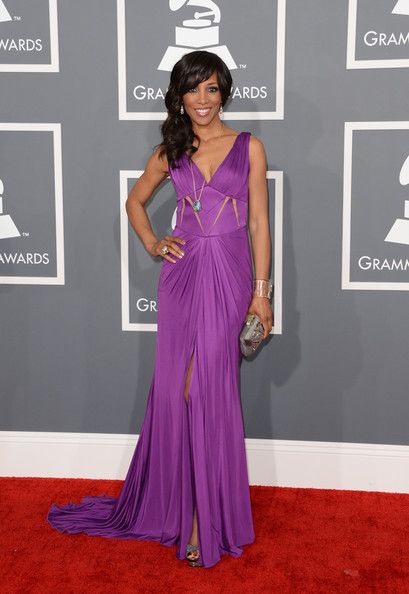 Shaun Robinson rocked her usual look of a long flowing brightly colored gown.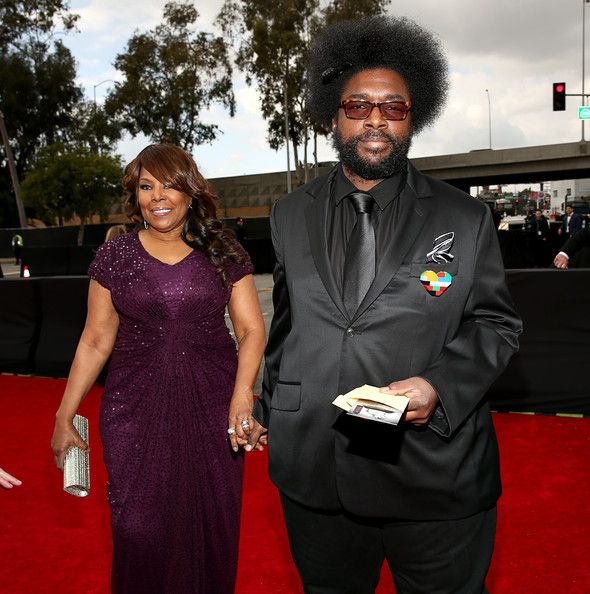 Questlove of the Roots had his Grammy tickets ready as he entered with his mom as his date.  Sweet!
Janelle Monae said she had input on the creation of her look for tonight.  No cape, but still her signature tailored black and white elaborate pants suit.  And the CoverGirl spokeswoman rocked CoverGirl nail polish for her manicure.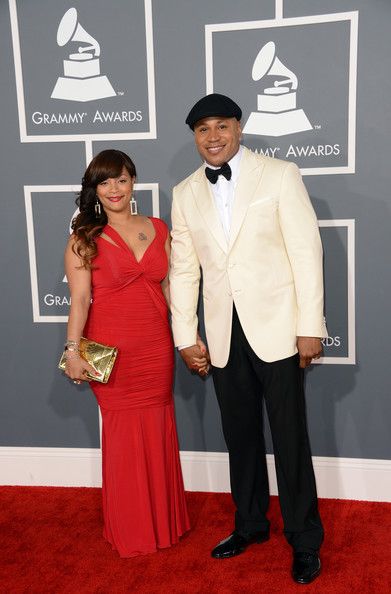 Host LL Cool J brought his wife Simone on the carpet of course.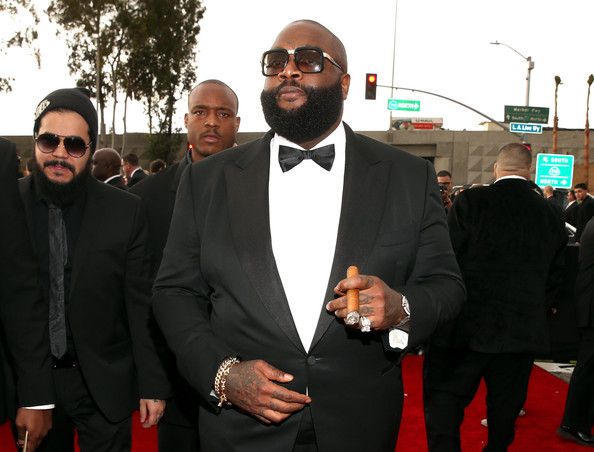 Rick Ross was back on his Suit and Tie ish after his "assassination attempt" on his birthday.  Good to see he's OK and back to doing what he does.  He's actually looking pretty dapper.
And Esperanza Spalding rocked a water color inspired dress for the occasion.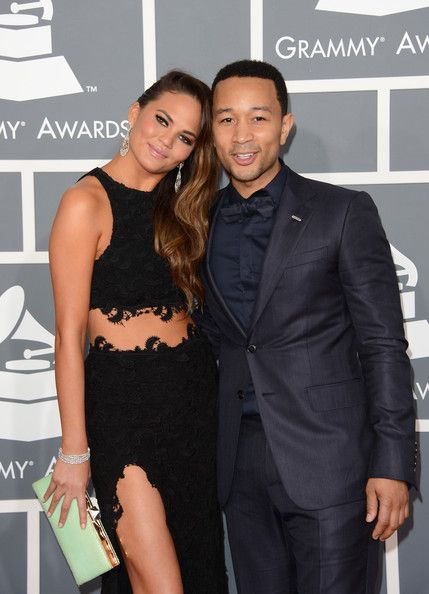 John Legend and fiance Chrissy hit the carpet.  Chrissy's two piece dress was pretty sexy...and probably barely made that dress code cut.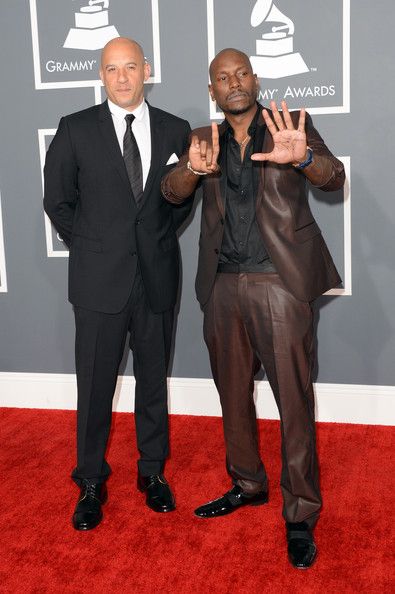 Fast 6 stars Tyrese and Vin Diesel also hit the carpet.