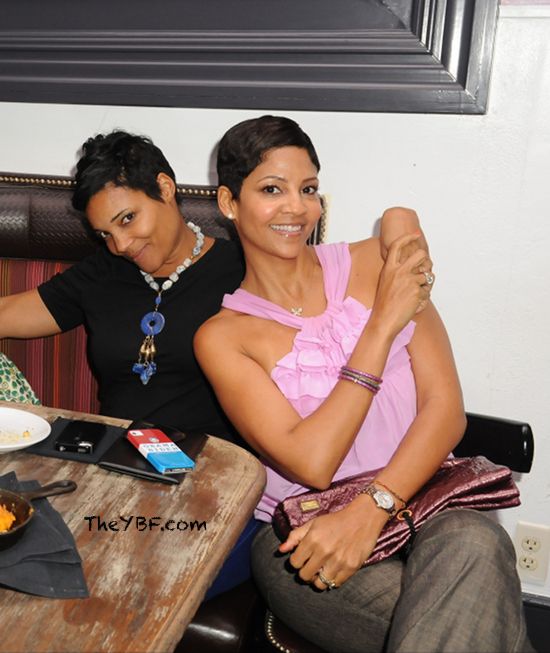 Tracy Mourning had a run-in with the cops last night!  Not only did the wife of former Heat baller Alonzo Mourning get popped for a DUI, but the cops reported she was a bit cheeky about it when she got pulled over.
While driving in Coconut Grove around Miami around 3:40am this morning, true basketball wife Tracy Mourning was arrested for driving her 2012 Porsche Panamera under the influence!
The seemingly sweet mom of three had a fun night out at Boris Kodjoe's ALFA clothing event last night at South Street Restaurant and Bar (pictured above last night with the restaurant's curator Amaris Jones). 
Tracy was stopped after speeding 28 miles over the speed limit and flying through a stop sign.  And then gave the officer a wink and asked if she was speeding.  The Huffington Postreports:
According to the police report, Mourning then ran through a stop sign and swerved until an officer stopped her at Old Cutler Road and San Servando Avenue.

The arresting officer wrote that Mourning politely asked, "What did I do, sir?" and then winked as she said, "Was going fast, wasn't I?" According to the police report, Mourning told the officer she had just had dinner with some "amazing friends."

Mourning smelled of alcohol, had bloodshot eyes, and slurred her speech, the officer wrote. She failed a roadside sobriety test and refused an on-scene blood alcohol level test, prompting him to take her into custody.

Mourning, the namesake of North Miami's Alonzo and Tracy Mourning Senior High School, was charged with driving under the influence. She and her husband are often recognized for their charitable contributions to South Florida, including the Honey Shine Mentoring Program Tracy Mourning began in 2002. Alonzo Mourning currently serves as Vice President of Player Programs and Development for the Heat.
But on the upside--she and Alonzo just moved into a GORGEOUS $4.5 million home in Pinecrest, FL: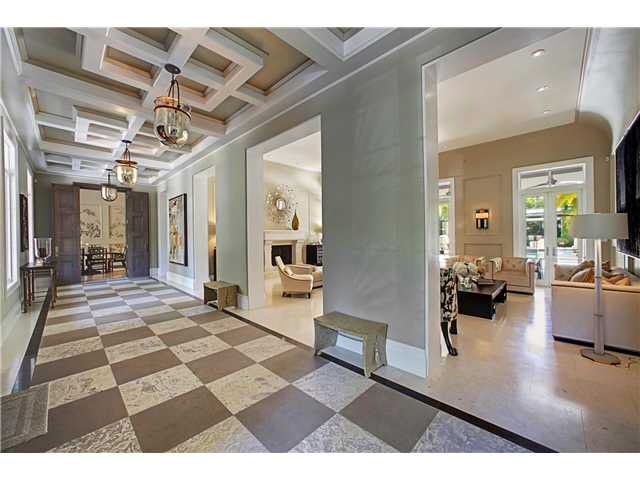 Check out the rest of the pics HERE.
Pic: WENN