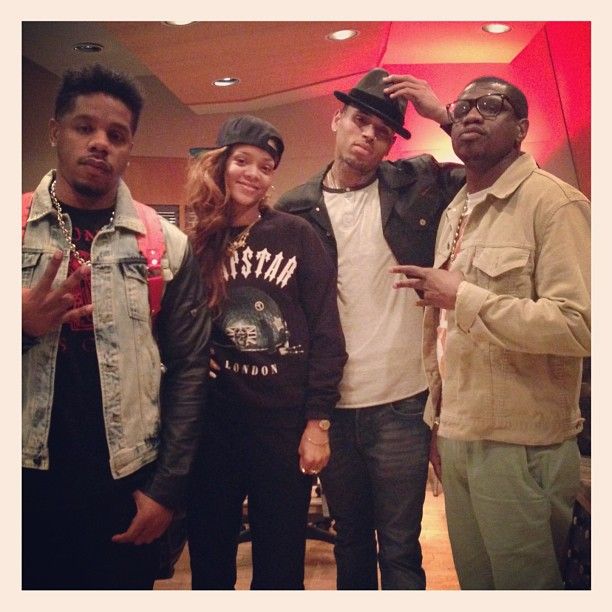 The night before his big court date where he had to explain his possible community service fraud, Chris Brown spent all night (five hours to be exact) in the studio with his sometimes-lover Rihanna.  Peep the pic from their session inside...
Looks like these two aren't done with their collabos.  After their "Birthday Cake Remix" and "Nobody's Business" track, Breezy & Rih Rih are cooking up something new in the studio. 
They're working with the hip hop-reggae group Planet VI (formerly Rock City), who snapped the above pic this week of the foursome pulling an all nighter.  They said:
@AnythingILL @BadGalRiRi @FuckYoPictures And Me In This Bitch We Fucking Working RIGHT ABOUT NOW #richnigga #rightaboutnow #forthegram #ourtime
Chris Brown has already announced that he's working on his new album.  And yes, his Instagram account is still private after his last tantrum.
Gotta love it.