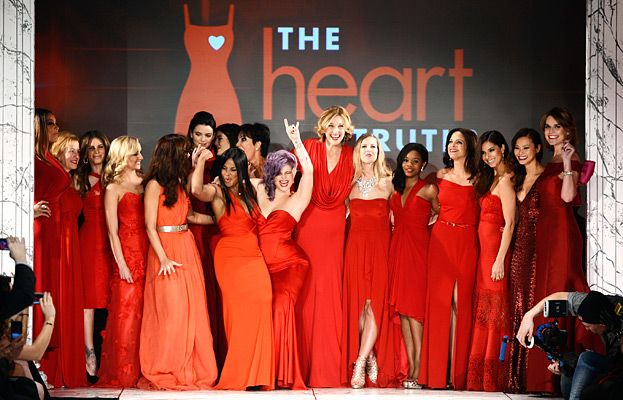 Ladies in red took over the catwalk Wednesday night for annual The Heart Truth Red Dress fashion show.  And we've got who all participated and their gorgeous designer gowns inside...
It's that time again.  New York Fashion Week kicks off today (Thursday), and the show that sets things off is the Red Dress fashion show, which reminds women that everyone has a role to play in the fight against heart disease.
Like every year, The Heart Truth campaign, sponsored by the National Heart, Lung, and Blood Institute hit the Hammerstein Ballroom to showcase the 2013 Red Dress Collection via some of our fave celebs.
A run down of the celeb ladies--spotted above on the catwalk after the big show--who donned fab gowns for a cause: Brenda Strong, Cindy Parsons, Gabrielle Douglas, Jamie Chung, Jillian Michaels, Kelly Osbourne, Kendall Jenner, Kris Jenner, Kylie Jenner, Minka Kelly, Nastia Liukin, Roselyn Sánchez, Savannah Guthrie, Soledad O'Brien, Toni Braxton, Torah Bright, and Wendy Williams.
Toni Braxton kept it sexy in a two-toned red Herve L. Leroux cut-out dress and strutted down the runway to her own epic, "Unbreak My Heart."  About her dress, she said,"I love it because of the built-in Spanx!" Work.  The wig is a bit wiggy, but it works.

Talk show maven Wendy Williams looked great in a Normal Kamali Kulture one shoulder dress with her nude studded Louboutin pumps.  She strutted down the catwalk in true Wendy style--to Diana Ross' "I'm Coming Out."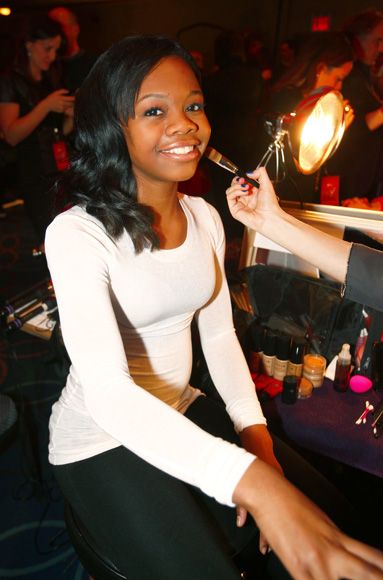 Olympic gold medalist Gabby Douglas popped up backstage and on the runway in a Pamella Roland hi-lo gown.  And with a glossy red lip, the teen revealed that Beyonce's Superbowl performance is where she got her inspiration for her big walk. "She is incredible, and she made it look so easy!"
And before walking the runway to "Girl On Fire," she said, "I'm going for Gabby! I just want to be myself and my own look. "I'm just going to go out there and have fun!"
And actress Roselyn Sanchez salsa'd her way down the runway to Gloria Estefan's "Conga" in one of our fave dresses--a lace illusion paneled Tadashi Shoji gown.
Source: InStyle