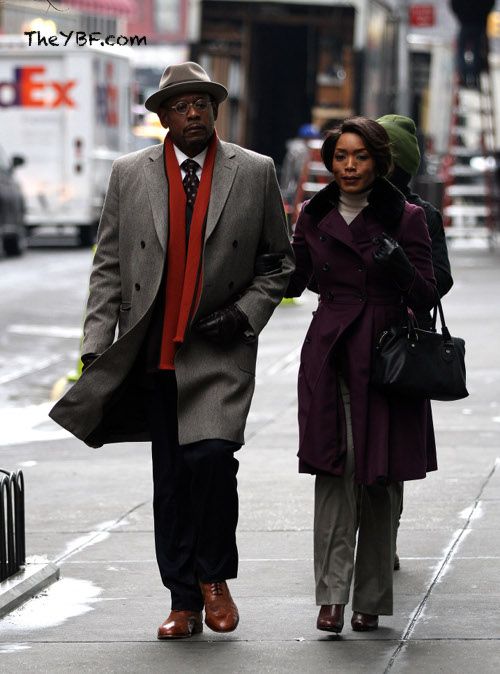 Angela Bassett, Jennifer Hudson and Forest Whitaker were spotted filim scenes from the upcoming musical Black Nativity in New York recently.  See photos from the set inside......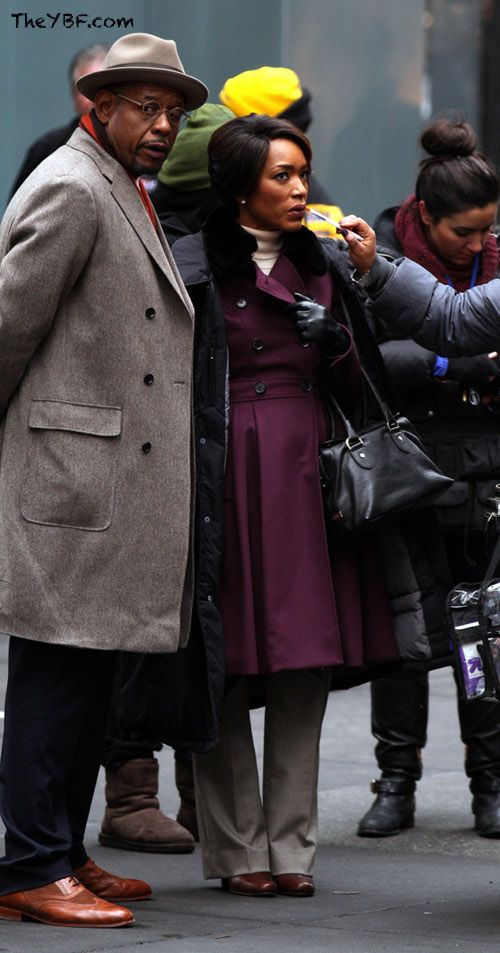 Betty & Corretta star Angela Bassett was spotted getting her lip gloss touched up on the set of her latest film Black Nativity in New York City yesterday.  Angela stars alongside Forest Whitaker in the "retelling" of the Bible's Nativity Story (based on a gospel musical originally written by Langston Hughes).   And it's a Holiday musical that's sure to be interesting with an ensemble cast.  According to blackfilm.com,
"'Black Nativity' follows Langston (JACOB LATIMORE), a street-wise teen from Baltimore raised by a single mother, as he journeys to New York City to spend the Christmas holiday with his estranged relatives Reverend Cornell and Aretha Cobbs (FOREST WHITAKER and ANGELA BASSETT). Unwilling to live by the imposing Reverend Cobbs' rules, a frustrated Langston is determined to return home to his mother, Naima (JENNIFER HUDSON). Langston embarks on a surprising and inspirational journey and along with new friends, and a little divine intervention, he discovers the true meaning of faith, healing, and family."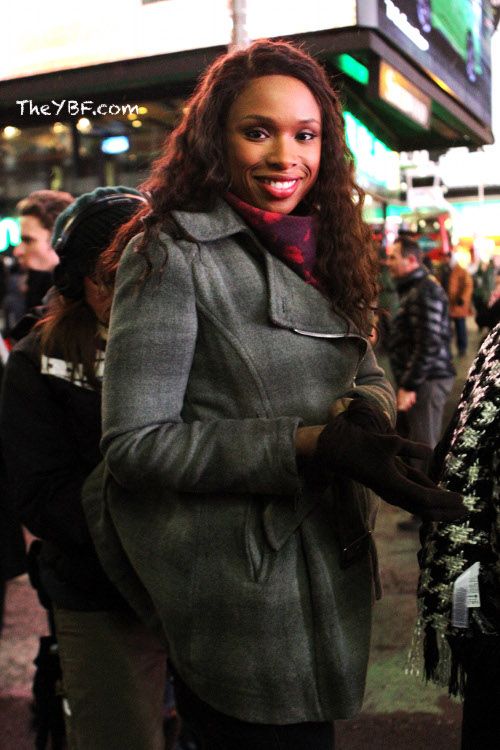 Jennifer Hudson, who nows stars on NBC series "Smash" and is fresh off her Superbowl perfomance, was also on set yesterday where she was snapped walking through Times Square.
Kasi Lemmons (who also directed the film Eve's Bayou) is writing and directing the updated reworking of the Hughes musical and spoke abut the project saying, "This is a universal story of faith and family, a marker of our times, and an endearing Christmas tale, infused with music from hip-hop to R&B to gospel."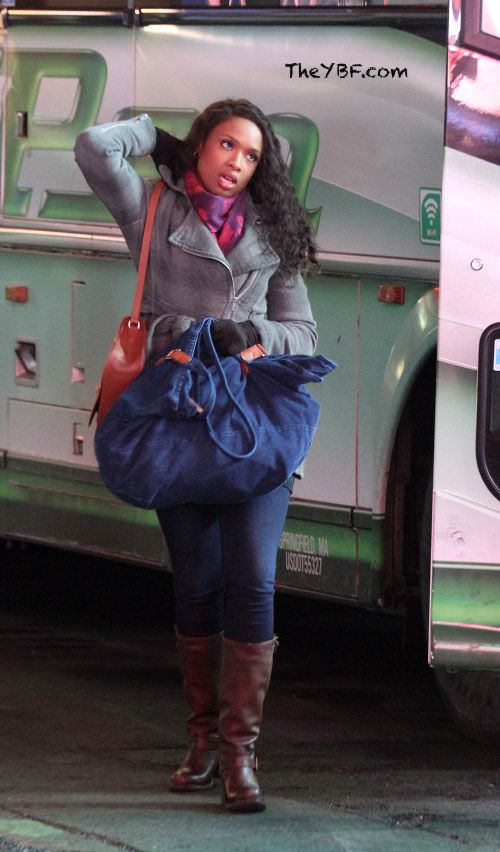 And fans can expect to hear a fabulous musical score with original lyrics and arrangements from record producer Raphael Saadiq.  And with Mary J.Bige, Nas, Tyrese, Luke James and morealso announced among the castmembers, we're sure there will be some power songs through the film.
 
Photos via INF