Well isn't this interesting?  Just hours after Rihanna landed back in L.A. yesterday, she hit up the Greystone Manor to party it up.  And Chris Brown (with his girlfriend Karrueche) was coincidentally there too.  The two were seen leaving the club separately, but the paps caught them looking a bit surprised.  But it may not be what you think. Pics inside...
With rumors floating around the net for months now that Chris Brown and Rihanna have secretly been reuniting everytime she's back in L.A., and sending each other subliminal love tweets while apart, the two were spotted in the same place last night.
But we've learned, according to Greystone Manor twitter page, that plenty of celebs like Diddy, Busta Rhymes, Dr. Dre, Laker baller Andrew Bynum were all there as well.  So it sounds like a mutual friend's party or specific celeb night is how they ended up at the same place--not just a Chris, Kae & Rihanna night out.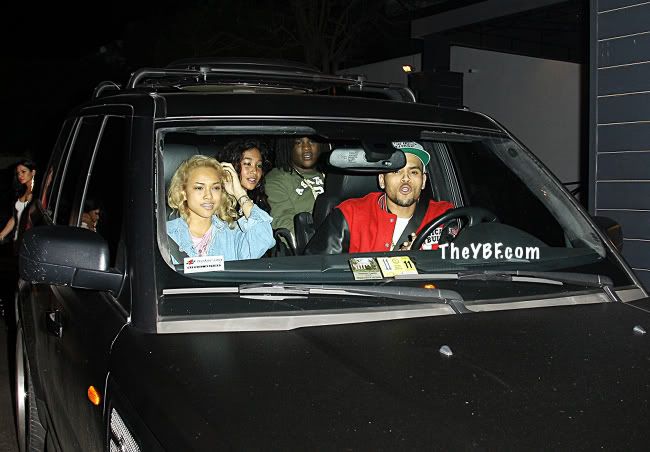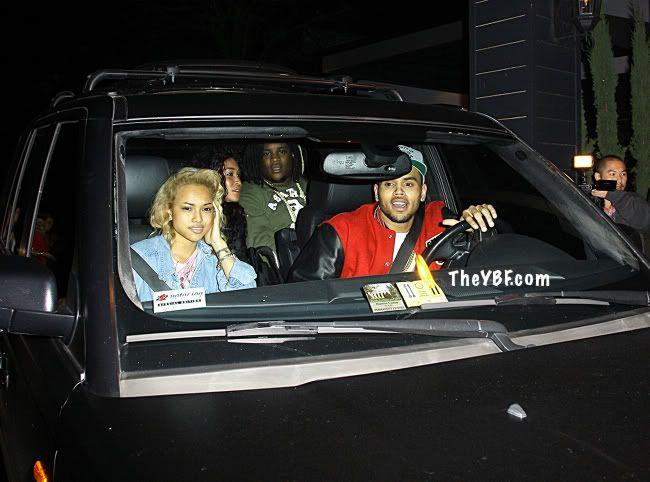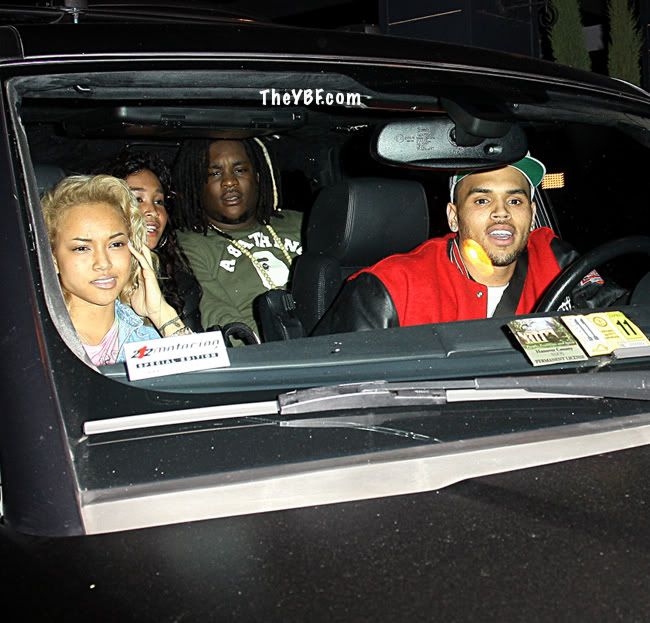 Chris, with his girlfriend Kae in the passenger seat of his black Range Rover and friends in the back, was spotted leaving the club through the front door.
And Rihanna was spotted hopping in her awaiting car after exiting out the side entrance.  Just 3 folks who happened to be at the same celeb-ridden party. So it seems...
*UPDATE* Chris' rep also denies the two are back together.  And Chris' ex-girlfriend and "L.A. Basketball Wives" co-star, Draya Michele, was also at Greystone celebrating her brithday last night: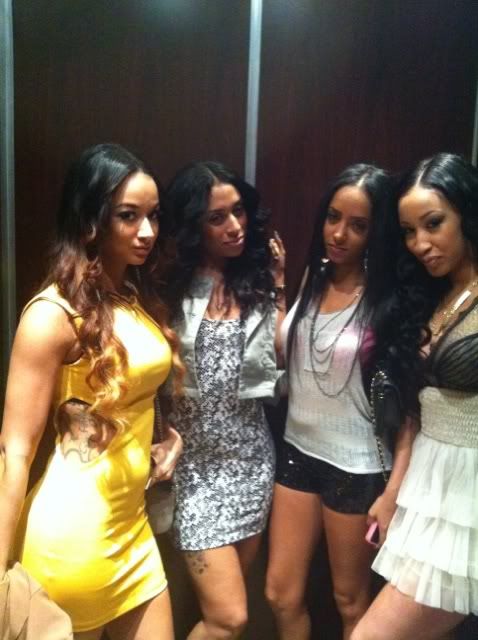 She tweeted the above pic wit her friends while shouting out all the people who were at Greystone as well, like Fabolous and her girl crush Rihanna:
And my nigga @myfabolouslife whoop! #birthdayDray...Whoop!!!! Rihanna is here! #greystone #birthdayDray...If I get drunk enough, imma dial Rihanna and start the convo by saying "I know girls are supposed to be with boys....."
Hmmm....
Pics via SPLASH