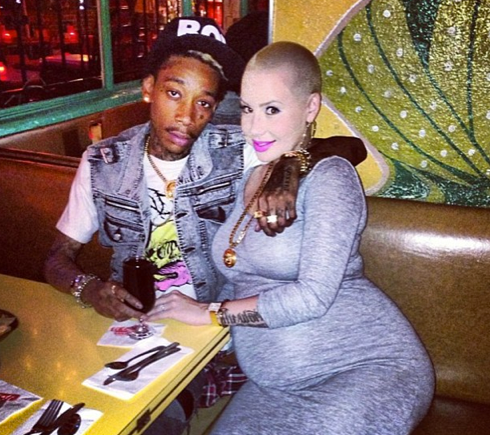 While they anxiously await the arrival of their bundle of baby boy joy, Wiz Khalifa and Amber Rose have shared a few new photos and Amber showed off her stretch mark free belly.  See pics inside...
Amber is due any day now, and until then, she and Wiz are just basking in the glowing of their impeding parenthood.  In the flick above, he tweeted their recent night out saying , "Dinner wit tha wife."
And there was a cutesy photo of them waking up in bed together. 
And in "TMI" news, Amber clued in fans on how she got pregnant  saying"Prenatal Yoga - One of the positions that got me here in the first place Lol ;-)"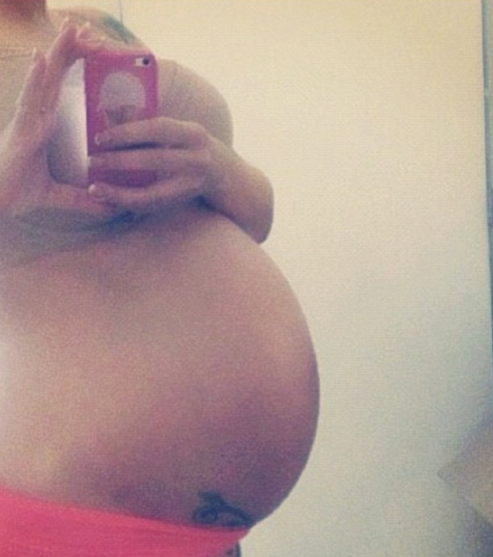 And there may be an endorsement deal in her near future as one revealing photo Amber showed off her stretchmark free belly: "9 months Pregnant & no stretch marks on my body thank u Jesus!!!:-)"
We still haven't gotten an official "Officially Married" statement from the couple but you'll recall they always said they'd tied the knot BEFORE the baby came.