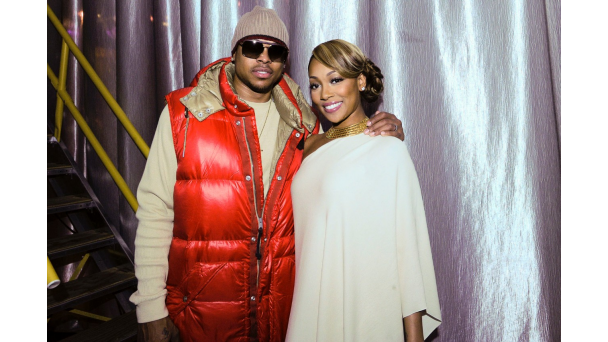 Monica is looking simply stunning these days.  And after the recent taping of "A Very BET Christmas," we're sticking by our Preggers Watch stance.
Pics of a glowing Monica backstage with her cute hubby Shannon Brown, plus who else will be stopping by, inside...
Last week, celebs hit up the taping of BET's Christmas special.  Monica was spotted backstage looking amazing with her husband Shannon Brown, as she will be singing "O Holy Night." 
But what caught our eye is this extra flowing frock she rocked...a departure from her usual fitted looks and even more flowing than her recent looser-fitting clothes.  And dare we say, her perfectly made-up face is looking rounder than usual.  It could be love.  Or it could be baby #3.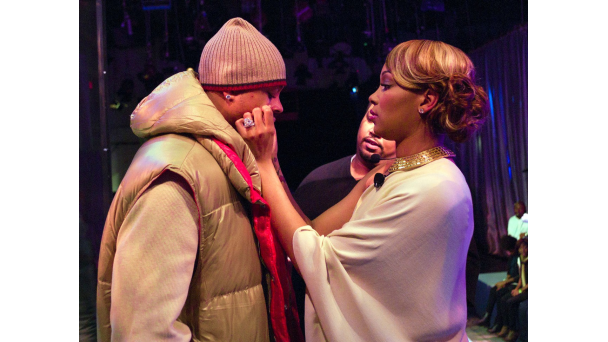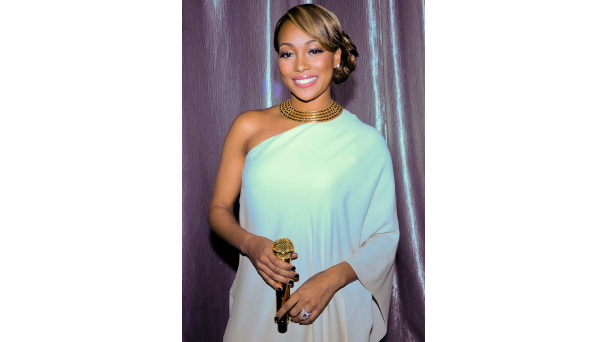 Yes, we know she vaguely half-way shot down pregnancy rumors a little while ago.  But it wouldn't be the first time a celeb tried to vaguely thwart off rumors only to make the announcement themselves soon after.
By the way, if the dress looks familiar, that's because it's the same Lanvin dress--this one in white--that Beyonce wore to the MTV Awards the night she debuted her baby bump.  Coincidence?  Time will tell.....
Mo kicked it with Lloyd backstage too.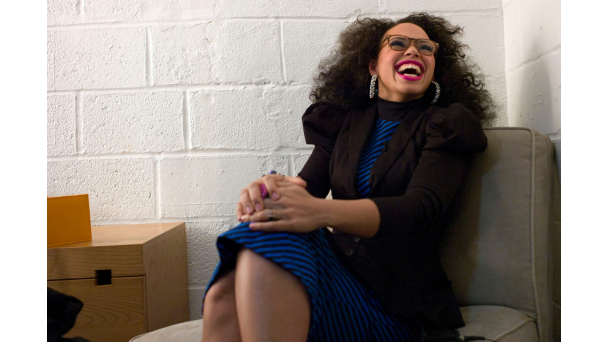 Newcomer Elle Varner was there to perform.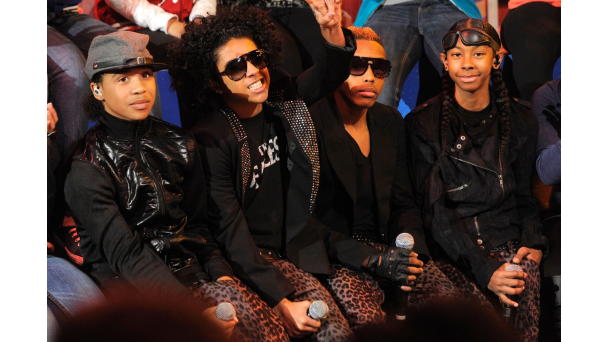 Cuties Mindless Behavior--who are rockstars with the youngins by the way--were also there to perform.
And Robin Thicke made his way to the stage for his performance: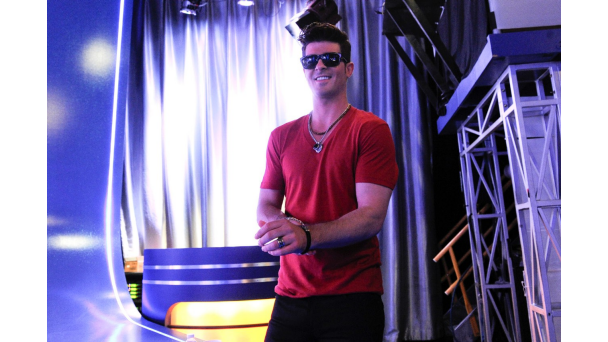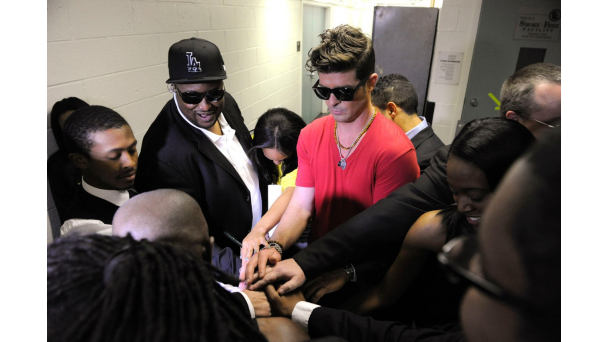 "A Very BET Christmas" special airs Sunday, December 11th, at 8P/7C.  The special will include performances from Monica, Jacob Lattimore, Robin Thicke, Elle Varner, Mindless Behavior, Jawan Harris, and Lloyd.
BONUS: Monica spoke to S2S about both her Justice of the Peace situation and her wedding in the upcoming issue.  Here's a snippet:
Monica: Well, you know, people always ask us about the day, but to me, I look at our marriage as something that will have my undivided attention and love for a lifetime. The day was beautiful. Yes, it was. And some people even thought we had two weddings. We didn't, Miss Jamie. We did it justice of the peace style because he was in the season, and the fellows were working hard on the three-peat. And, you know, some of his best friends are his teammates. So you don't want to pull people out of that to try and do a wedding during the season.

Jamie: Mm-hmm.
Monica: But we did want to be man and wife. So we did our justice of the peace thing.

Jamie: Right.
Monica: And then we had a wedding, and we were able to celebrate with all the family, all the friends, everybody that we loved, that supported us, you know, and go from there. So like I say, we're dedicated to the commitment. We're dedicated by marriage. But most of all, we're dedicated by kids and family. So it's just the beginning. But thank you for being so supportive. Even before I got to this point, you were always like that. So I'm like, we got to figure this out and make sure we talk to Miss Jamie before this day is out.
Check out the rest here.