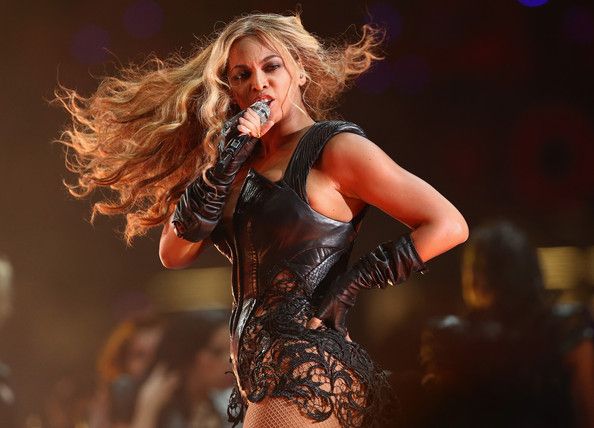 It was one of the most anticipated halftime shows of all-time...and it's finally here.  Watch superstar Beyonce Knowles take (over) the field for the Super Bowl XLVII halftime show.
She told us she'd be singing all the way live, and that she did. Earlier tonight, Beyonce took center stage for Super Bowl XLVII's Pepsi-sponsored halftime show. 
Jay-Z was seen hugging Beyonce backstage at the Super Bowl shortly after her amazing halftime show.
The show began with "Pepsi's first-ever crowd-sourced Super Bowl XLVII Halftime Show introduction starring hundreds of real fans from around the country used more than 500 frames," saidAngelique Krembs, VP of marketing at PepsiCo.  And a few celebrity faces (including Victor Cruz, Drew Brees, Lamarr Woodley, Demarco Murray, Hunter Hayes and Luke James) were also in the intro clip.  After the 30-sec video, tons of fans ran onto the field as the band played "Run The World (Girls)."
Her costume was designed by the NY-based designer Rubin Singer.  According to THR, the stage costumes are based on Rubin' upcoming fall 2013 collection entitled "Valkyrie's Dominion" about female figure in  Norse mythology who decides which soldiers live and die in battle.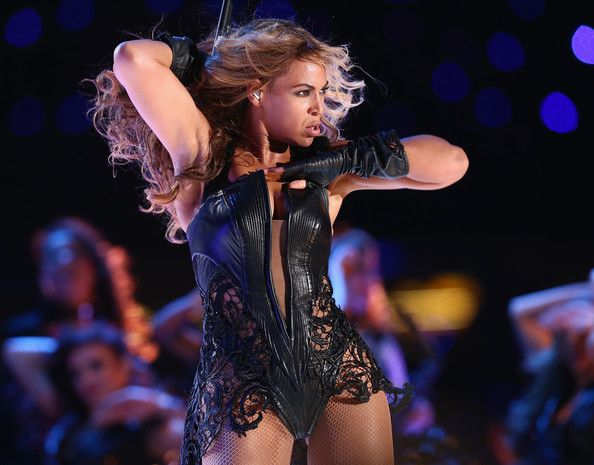 The black leather body suit was made of strips of engineered python, paneled iguana and trapunto/pick stitched leather .  There were also insets of delicate black Chantilly lace.  Rubin said, "This piece is truly couture in every way.  My seamstresses were assembling all of the leather and exotic skins individually by hand.  All of the pieces were separate details that were all constructed on her body.  We had to make the body suit have a tremendous range of motion and flexibility.   Beyonce is such a fierce and intense performer we could not have the outfit constrict her in any way."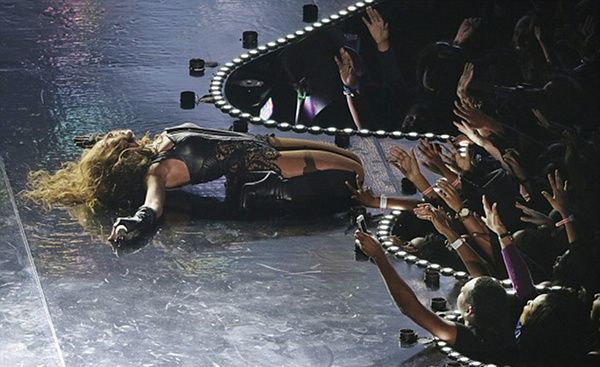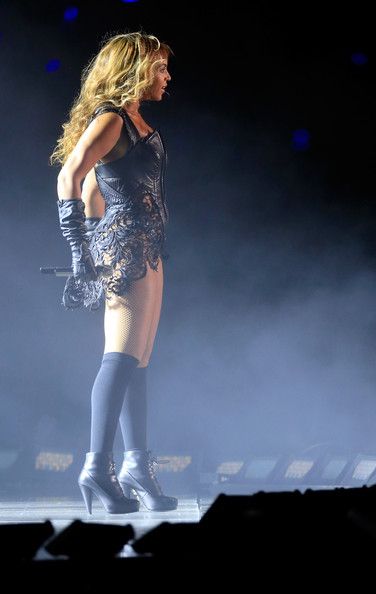 And she danced in Proenza Schouler booties.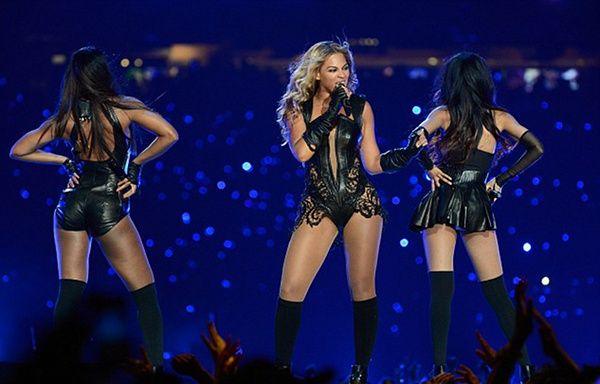 After the "Run The World (Girls)" intro, Baddie Bey appeared on stage and ripped through a medley of songs beginning with "Crazy In Love", "End Of Time" and "Baby Boy".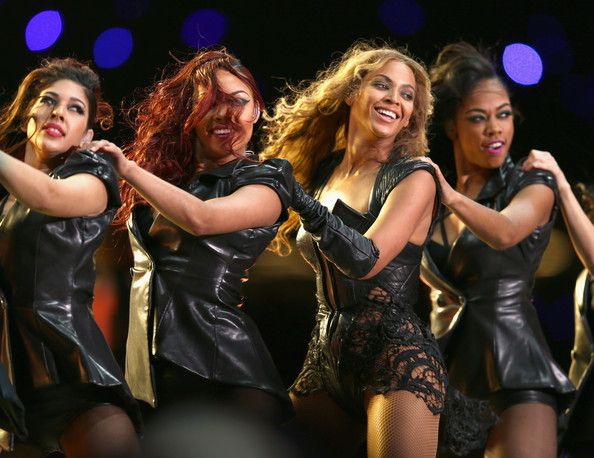 Once the lights dimmed, she was joined on stage by Destiny's Child.  Kelly and Michelle literally popped up from beneath the stage to chime in on a medley that included "Bootylicious" and "Independent Women".  Though Michelle had a wobbly entrance and almost fell (again), the crowd went wild for the reunion.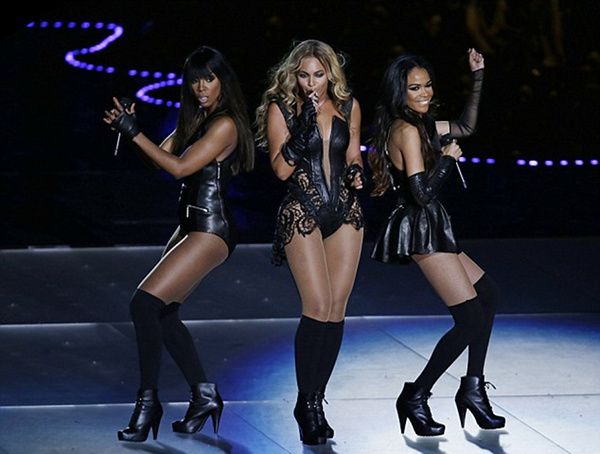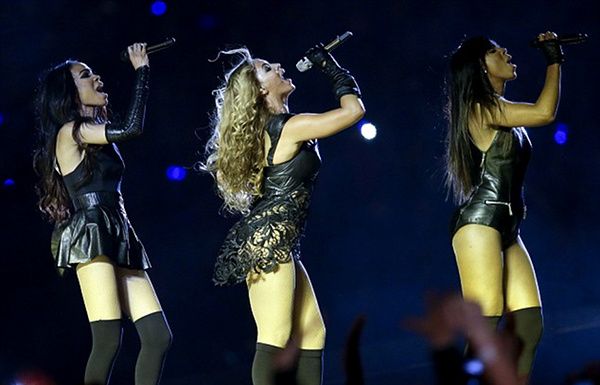 Then Kelly and Michelle each sang and performed verses from Bey's hit single "Single Ladies" and did some of the clip's famous choreography. As Destiny's Child exited the stage, Bey was joined by a group of dancers to finish off "Single Ladies."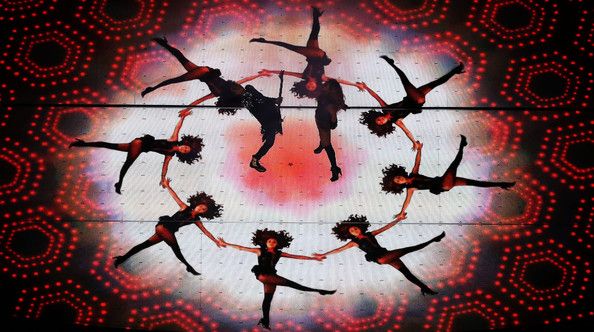 She closed out her show with a soul-stirring rendition of "Halo."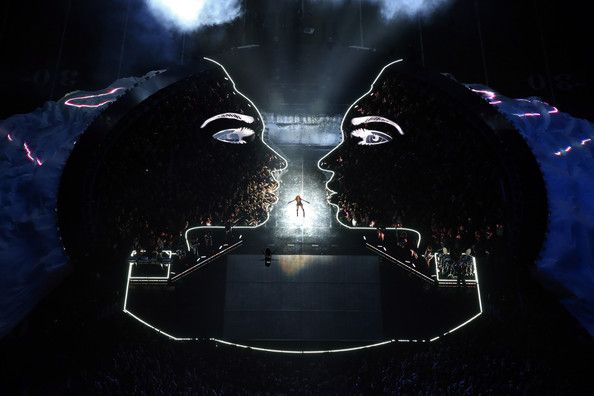 Watch the full performance here:
Although we wanted a longer show from Bey, this amazing performance will have to satisfy fans until she appears at the Grammys on February 10 and launches her "The Mrs. Carter Show" World Tour.
So after such a memorable performance, what is Beyonce going to do next?  She spoke during a press conference earlier this week about her post-halftime plans saying,
"I'm going to be with my daughter. I miss her so much. I keep telling her, I'll be right back at 9p on Sunday!"
Good work Beyonce!
Photos via AP/CBS