Jay-Z hit the stage with Justin Timberlake in New Orleans last night for DIRECTV's Super Saturday Night bash.  Watch the performance inside and see folks like Lil' Wayne, Snoop Dogg and Deion Sanders at the DIRECTV'S Seventh Annual Celebrity Beach Bowl.
Last night, Justin Timberlake performed his first full-concert in four years at DIRECTV's Super Saturday Night Co-Hosted By Mark Cuban's AXS TV for the 2013 Super Bowl Weekend in New Orleans. The highlight of the evening was when music mogul Jay-Z joined Justin on stage for a performance of their new hit single "Suit & Tie."
Jay-Z, who was spotted smoking cigars with Steve Stoute yesterday, is in town to watch Beyonce rock the stage later today at the Super Bowl's halftime show.
Watch Justin and Jay-Z hit the stage for "Suit & Tie" here:
And on the blue carpet for the event .....
Actors Omar Benson Miller and Hill Harper were seen heading into the venue.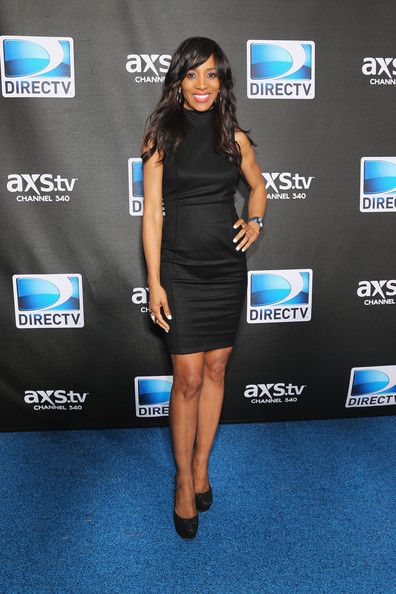 "Access Hollywod" anchor Shaun Robinson showed off her legs.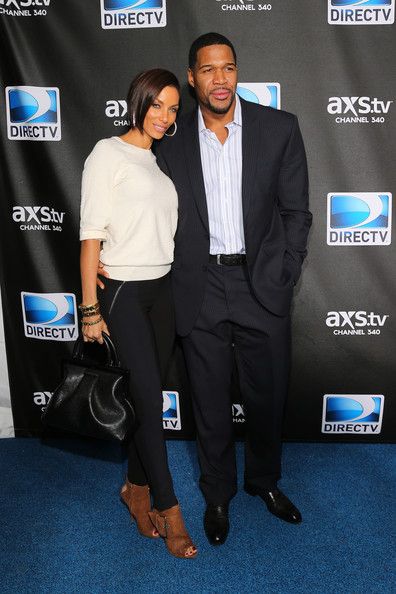 "Live With Kelly & Michael" host Michael Strahan arrived with fiancee "Hollwwood Exes" star Nicole Murphy.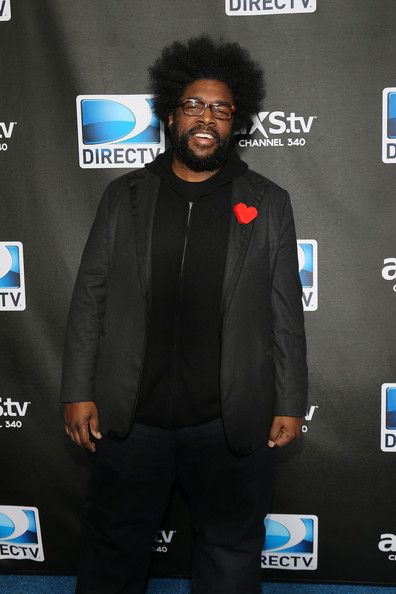 Questlove of The Roots checked out the concert.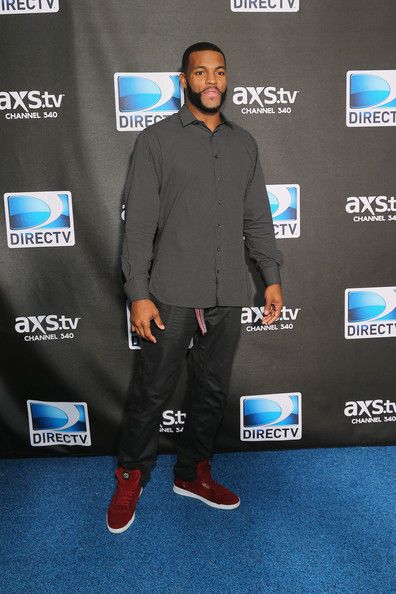 New York Jets player Braylon Edwards was in town for the big game.
Retired NFL player Emmit Smith arrived with wife Patricia Southall.
And backstage....
Jay posed with John Legend andhis fiancee Chrissy Teigen and Timberland after he finished rocking the mic with Justin.
Earlier in the day.....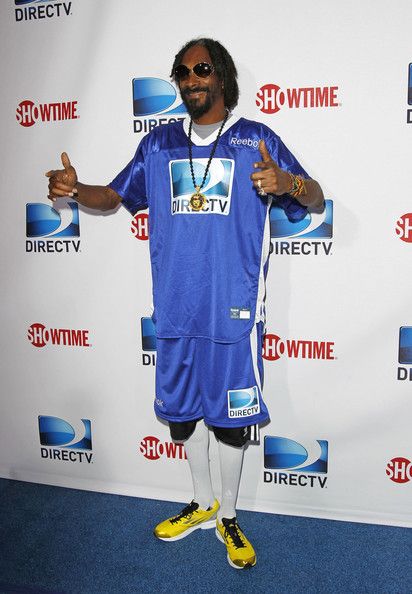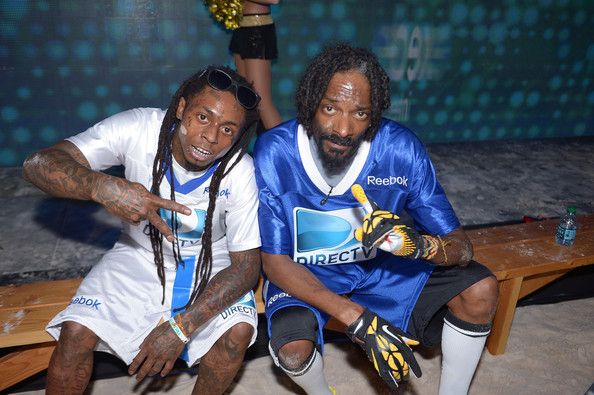 Snoop Dogg and Lil' Wayne were among the celebs who played in the sand at the 2013 Celebrity Beach Bowl.
Jesse Williams also joined in the flag football game at the DTV SuperFan Stadium at Mardi Gras World.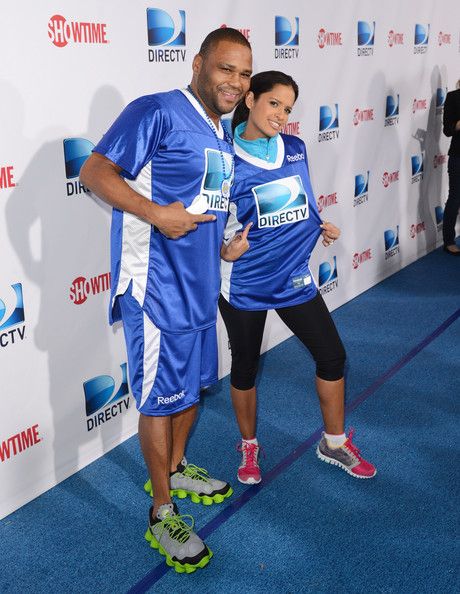 "Guys With Kids" star Anthony Anderson posed with "ET" correspondent Rocsi on the blue carpet.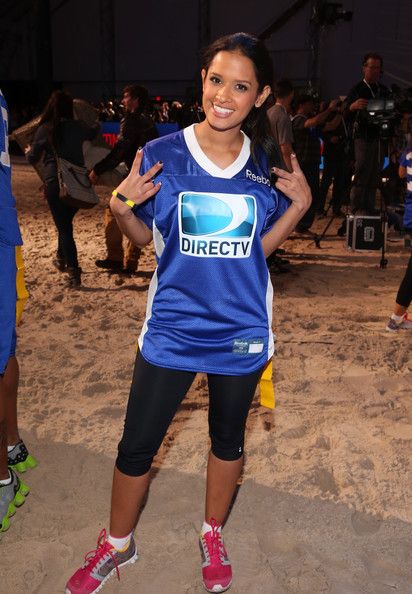 Fun fact, Rocsi was raised in New Orleans and supports a few charities there. 
Track and Field star Lolo Jones played in the game.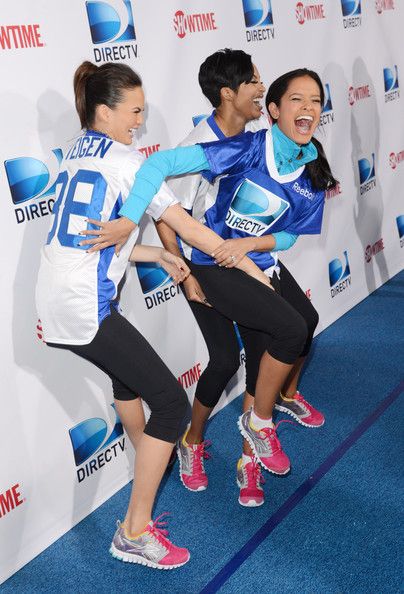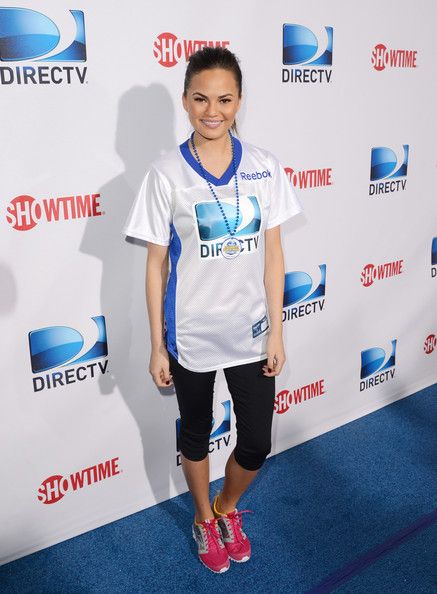 And SI model Chrissy Teigen stretched her muscles and joined in the game too.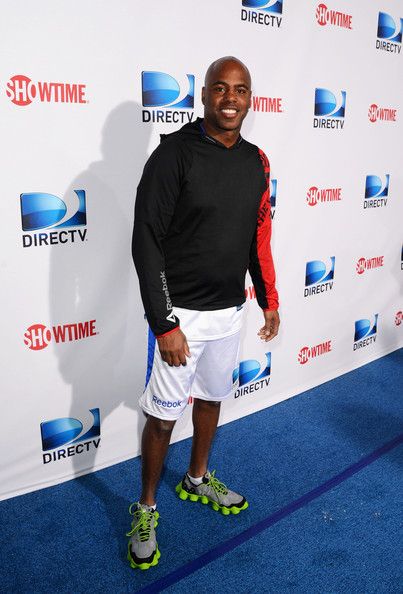 "The Insider" host Kevin Frazier showed off a few of the skills he picked up at Fox Sports Net and ESPN.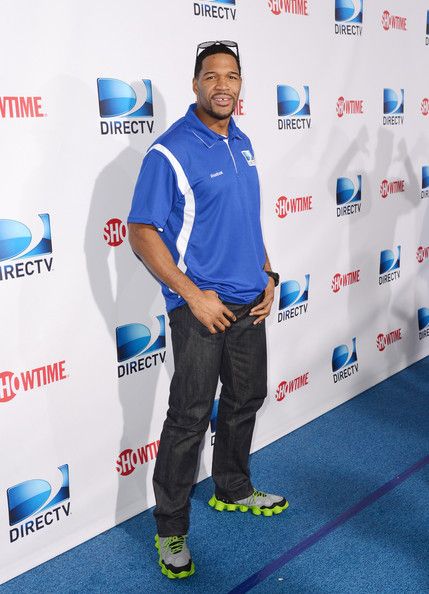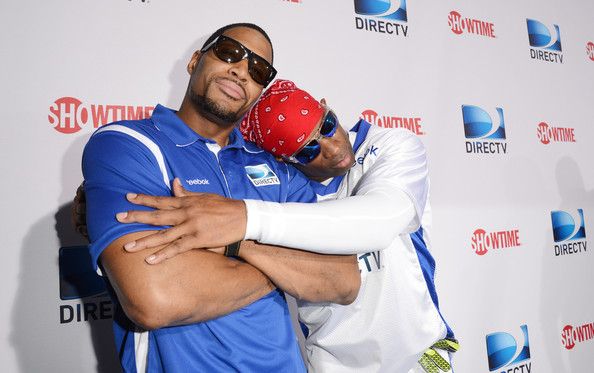 And Michael Strahan may have gotten snubbed by the NFL Hall of Fame, but he got a big hug from Deion Sanders (who is already in the hall of fame).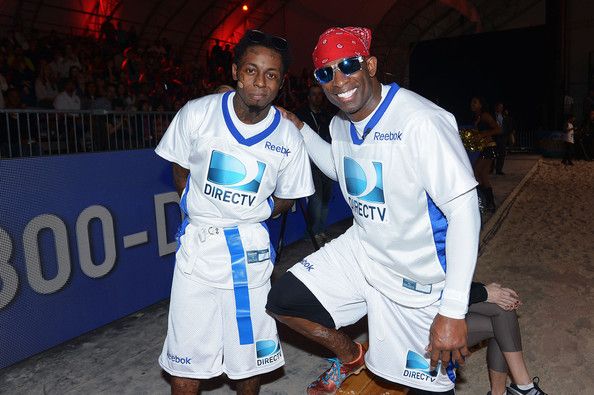 Deion also posed with Weezy.
Check out a few sideline pics....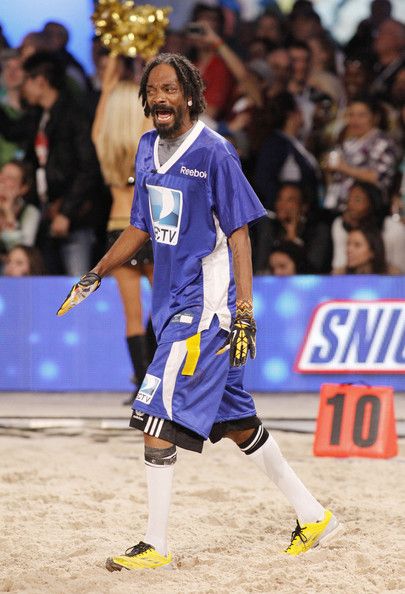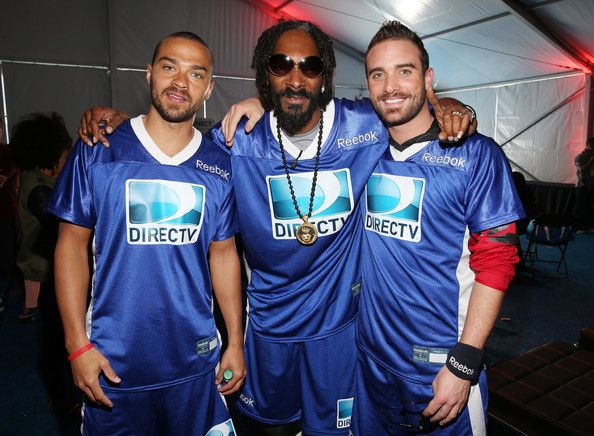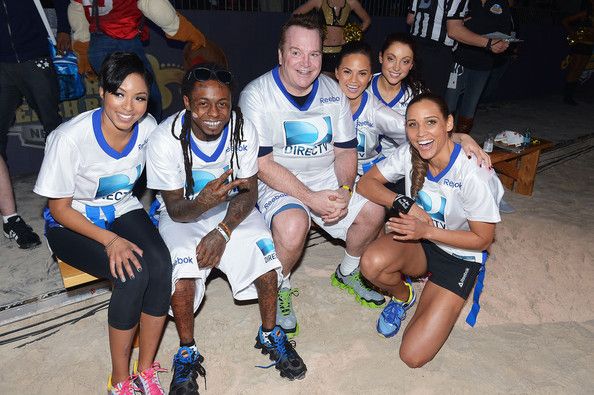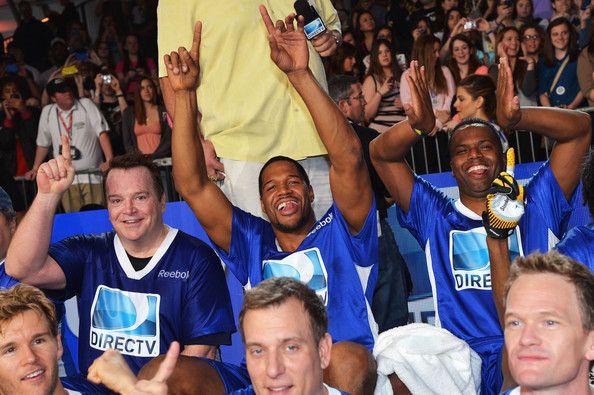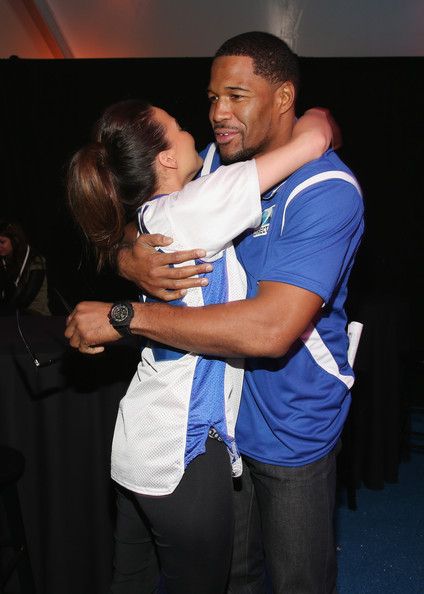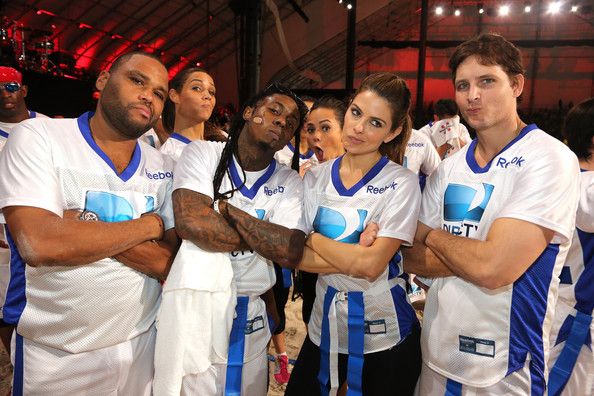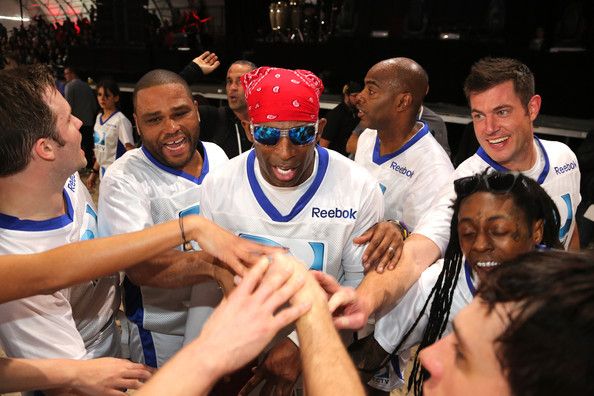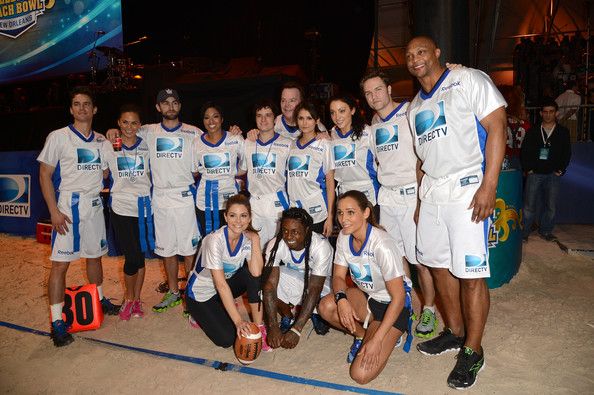 The White Team was Matthew Bomer, Christine Teigen, Chace Crawford, Alicia Quarles, Josh Hutcherson, Tom Arnold, Nina Dobrev, Leah Gibson, Scott Porter, Eddie George, Maria Menounos, Lil Wayne, and Lolo Jones.
The Blue Team was Joshua Sasse, Snoop Dogg, A. J. Calloway, Jesse Williams, Mike Bettes, Anthony Anderson, Ian Somerhalder, Desmond Howard, Ryan Kwanten, Artie Lange, Warren Moon, Shawn Johnson, Hannah Davis, and Katharine McPhee.
Photos via Getty Images/WireImage