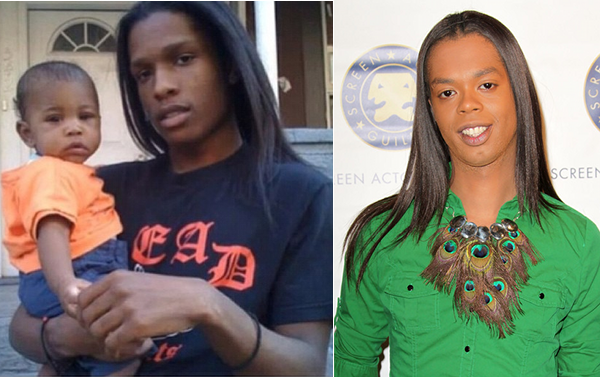 We couldn't help but notice the uncanny resemblance rapper A$AP Rocky has to viral sensation Antoine Dodson. See the pic inside and decide if they were separated at birth.....
We told you earlier about A$AP Rocky's hilarious appearance in the latest Alexander Wang ad, and at this point, we've gotten used to seeing his hair braided up. 
But after a throwback pic of A$AP's straightened hair appeared on Instagram recently, we were scratching our heads about who he reminded us of. Then all of a sudden, all we could hear in our heads was the voice of Antoine Dodson, who became a viral sensation after the "Bedroom Intruder Song"  went worldwide.
Now that we know Antoine can sing a little (with the help of Auto-Tune) maybe the two could get together for a remix?!