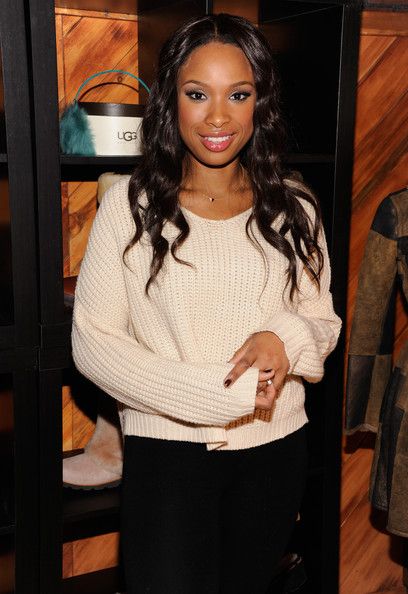 Oscar-winner actress Jennifer Hudson has been announced as a performer at this year's Super Bowl Pre-Game while Oscar-hopeful Quvenzhane Wallis chatted it up on "The Tonight Show."  Get the deets inside....
The NFL seems to making its own statement about gun violence as it has announced that Jennifer Hudson will sing "America the Beautiful" with 26 students from Sandy Hook Elementary School.
The NFL is flying the Sandy Hook choir members and their families to New Orleans as a show of support to the Newtown, Conn. community at the Super Bowl.  It will surely be an emotional performance as Jennifer's life was also changed by gun violence when her mother, brother and nephew were murdered.
Jen and the kiddies will perform at the pre-game show ahead of the matchup between the San Francisco 49ers and the Baltimore Ravens.  Sweet!
 
And speaking of kids:
Beasts of the Southern Wild'sQuvenzhané Wallis, who made history as the youngest actress to be nominated for the Academy Award for Best Actress, appeared on "The Tonight Show with Jay Leno" last night.
The precocious 9-year-old proved she has what it takes to entertain a live audience as she kept Jay and the other guests cracking up.  She shared that she hopes to meet Beyonce, Demi Lovato and Nicki Minaj at the Oscars. 
Umm....we can't speak for Beyonce or Demi but we really don't think she'll run into Nicki at the Oscars.  Ever.  This little one is a cutie though.

The Oscars air Sunday, February 24.