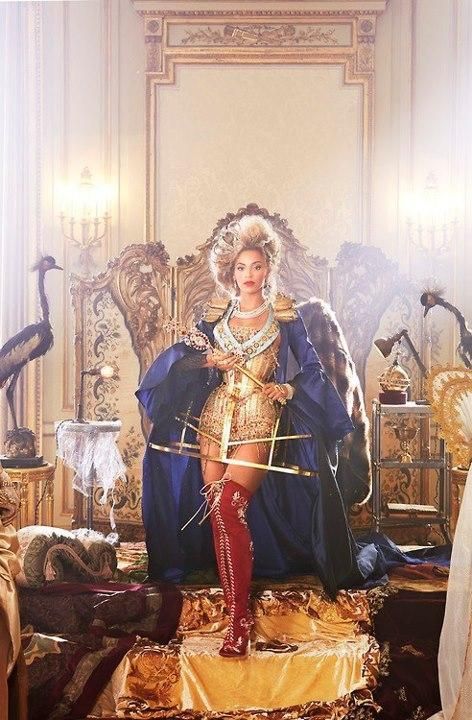 We preface this post by saying it has not been 100% confirmed that this picture is a real, or that it is from her upcoming March 2013 US VOGUE spread.  But we've got what the pic the internet is going nuts about as we type.
Check out Beyonce's alleged VOGUE sneak peek inside..
KING Bey she is.  If this pic is indeed a leak from an upcoming editorial piece in VOGUE, Beyonce Knowles is letting the world know she is on her throne, ruling her subjects, and being royally fabulous.
This colorful image, rumored to be shot by Annie Lebovitz, of Beyonce dressed in sexy yet royal formalities, with red laced up thigh high boots and a gold bustier with an oversized blue King robe set in a decadent chamber, hit the net last night. 
Both Beyonce's camp and VOGUE themselves have remained mum about it.  But we did notice VOGUE Italia & British VOGUE tweeting up a storm to promote Beyonce's new Pulse NYC perfume and her brand new Superbowl Ad.  Hmmm...
This wouldn't be Bey's first VOGUE cover & spread.  She rocked L'Uomo Vogue back in 2011 and VOGUE US in 2009.
IF this is indeed a peek at the spread, we're loving it already.  But time will tell...
BONUS: Bey's been giving all kinds of sneak peeks in to her New Orleans Superbowl halftime show rehearsals. Peep the newest pics below: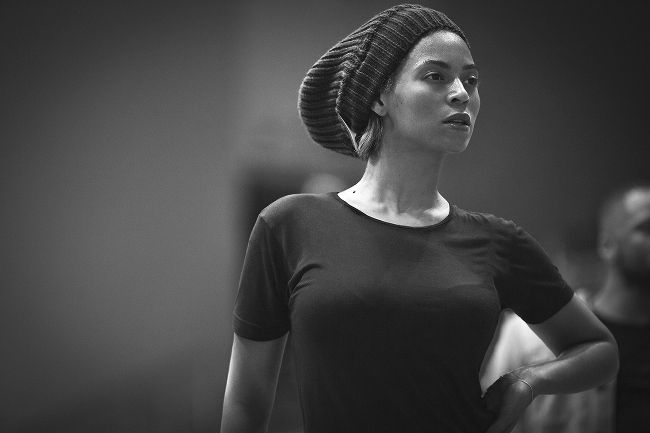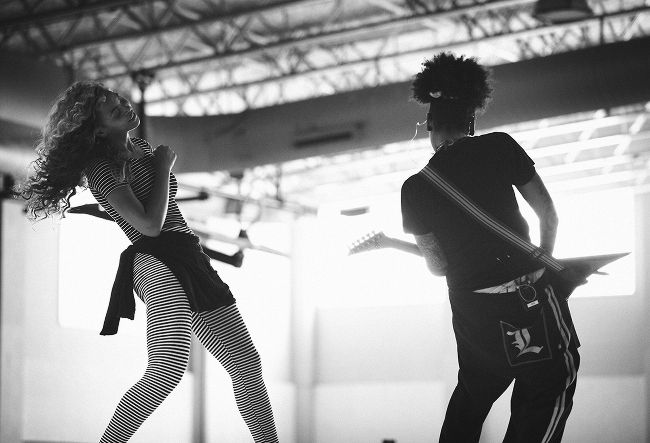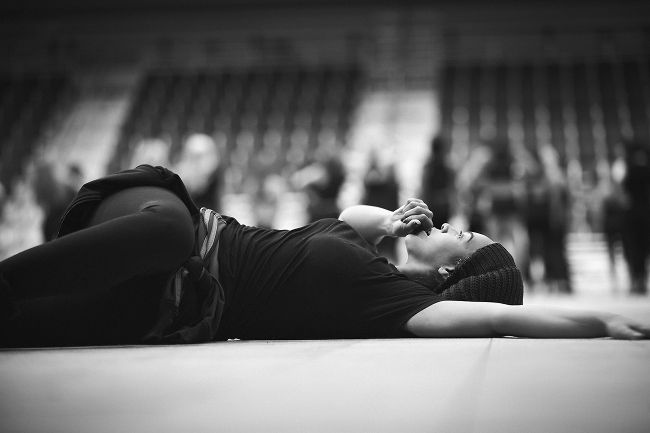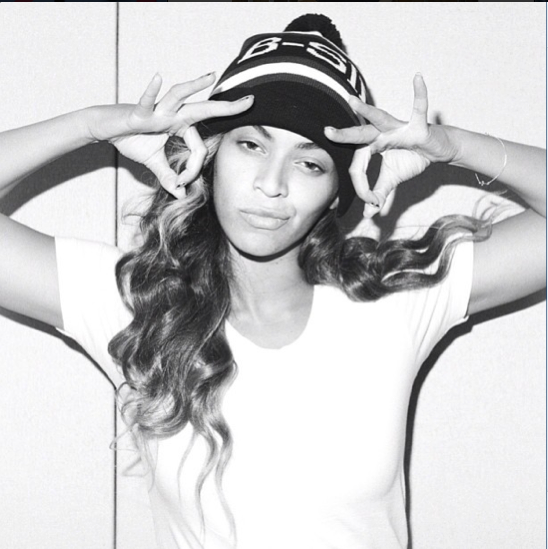 Rocking a B-Side by Wale hat.
Pics: Twitter/Beyonce's Tumblr & Instagram