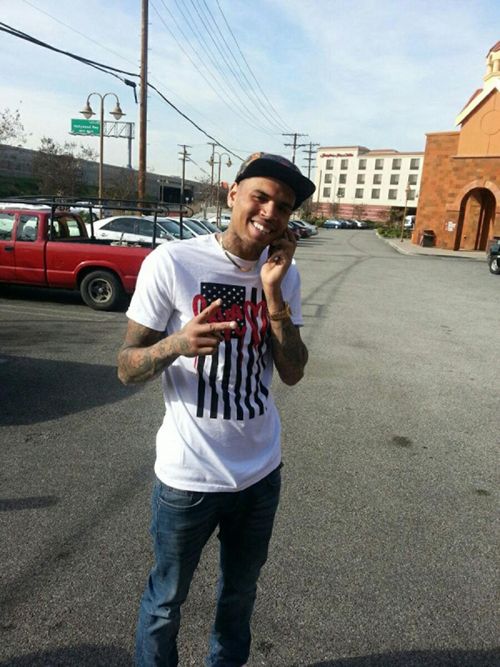 Some say Chris Brown has made his Instagram page private, in light of the Frank Ocean incident, so most folks can't see it.  Others say he completed deleted it.  All we know is, we can't see ish anymore.
Deets inside...
If you go to Chris Brown's Instagram page, @FuckYoPictures is coming up as blank space.  After today's hoopla over his fight with Frank Ocean at Westlake Studio in L.A., Chris seems to be pissed about how he's being treated.
He tweeted earlier today that he felt like Jesus being crucified.  And this evening, he wrote messages to his "fans" saying he doesn't want to play into the negativity of social media any longer.  Apparently because it's social media's fault that he got into a fight with Mr. Francis Tenenbaum.  And then, the page went POOF.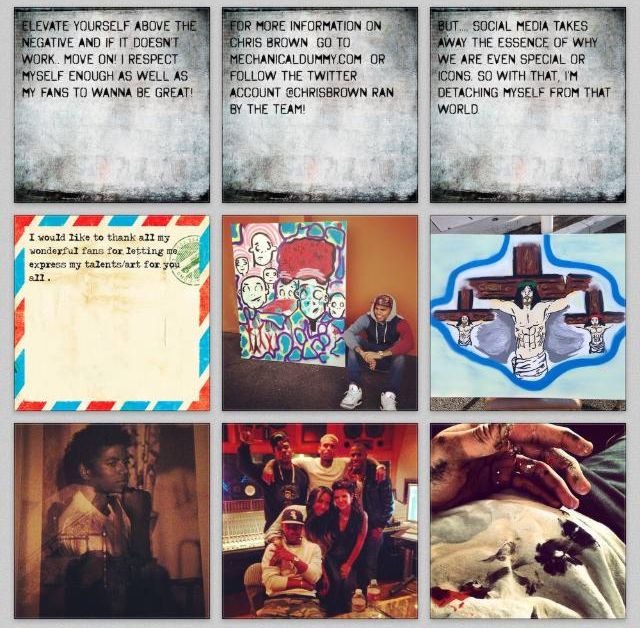 It's not the first (and probably not the last) time Chris has disconnected from social media out of anger.  So we're sure he'll be back.  We just wish he would focus on the positive, like his Instagram notes say, and focus on all the support he DOES get from folks.  Breezy's had several #1 songs, a few top albums since his comeback, and millions of followers on his social media networks.  You're a celebrity.  You will never have 100% of the world loving and worshiping you.  Appreciate the love your stans and fans DO give, and keep it going.  We hate to see talent go to waste.  But this social media "pouting"...i.e. deleting your page....is becoming tradition for Chris... 
By the way, Chris was pictured out in L.A. today smiling (pictured above), but was later spotted with a cast on his hand.  He maintains he never threw a punch in the fight with Frank Ocean.
Photo: Chris Brown Zone Twitter