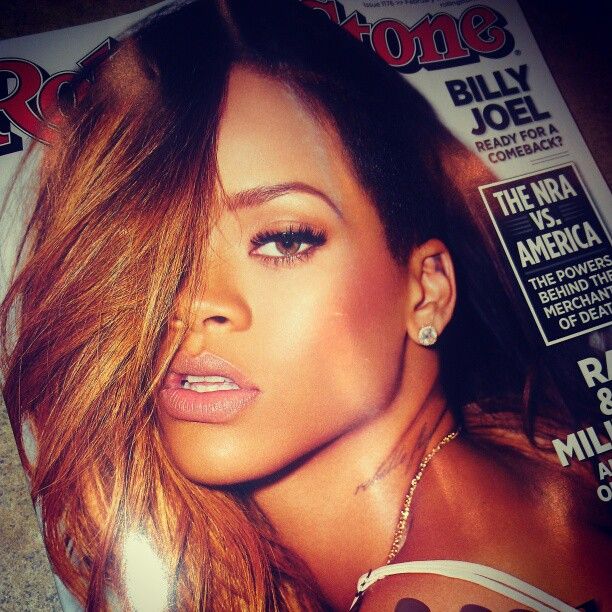 Rihanna's flaunting her flawless facial features and flawless skin for a saucy Rolling Stone magazine cover and spread.  Check out the sneak peek of her upcoming March 2013 issue inside...
Two pics form Rih Rih's upcoming Rolling Stone spread have hit the net tonight.  And from the looks of things, we can expect Rihanna in all her sexed up blonde modeliciousness.
The shoot was done by Terry Richardson, so that means we'll get some cheeky shots.  And no complaints here.  Rih knows how to turn a simple white cami into a full out pot of sex.
And it looks like the article will be about the usual--Rihanna's relentless work ethic vs. her propensity to put her most ratchet & sexual behavior on front street.  Unapologetically.
We're sure the official pics will be dropping soon.  Pour it up....