Cutie Chance Combs turned 5 in supremely pink style recently.  Her dad Diddy trekked it down to Alpharetta, GA for his daughter's big bash which will air on the OWN network soon.
Deets and pics inside...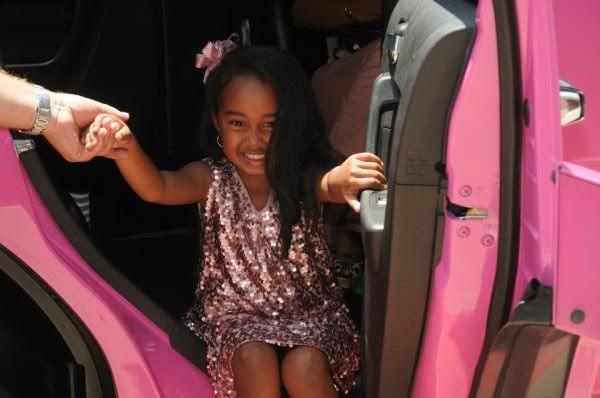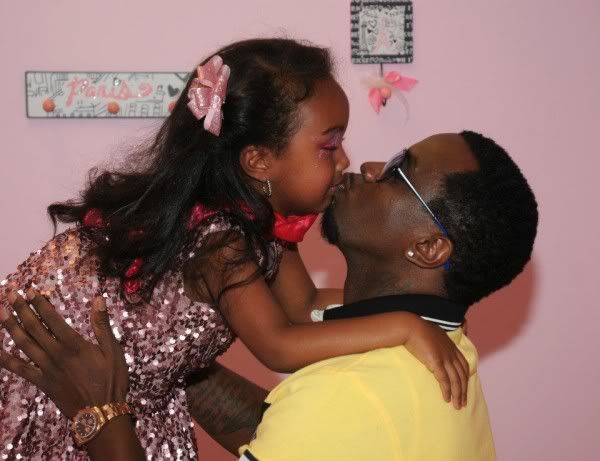 Daddy's other little girl--she's the same age as his twins with Kim Porter, D'Lila & Jessie--had a fantabulous pink-themed birthday at the Pink Pastry Parlor in Alpharetta.  And Diddy was on hand with her mom Sarah Chapman for the mani/pedi, bubblegum pink stretch hummer having, sparkly tea party birthday.
Chance and her friends rocked pink sparkly dresses and pink robes, danced all night, got mani/pedis and mini makeovers, had a private tea party, and had a big slumber party after it all.  Now THAT is how a little princess is supposed to party.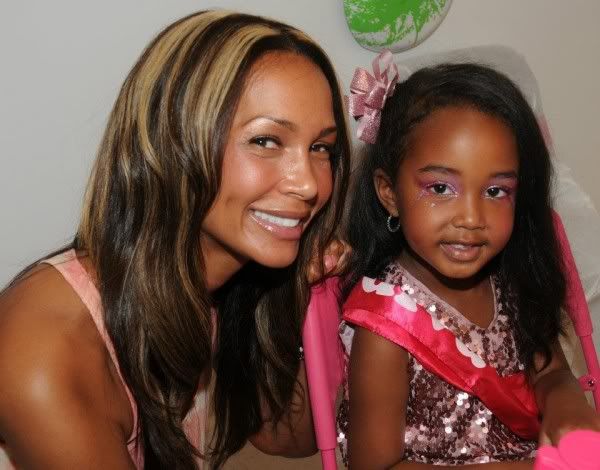 Too cute.
Clearly the girls were dressed for the dance occasion in pink velvet Arabian princess gear and other costumes.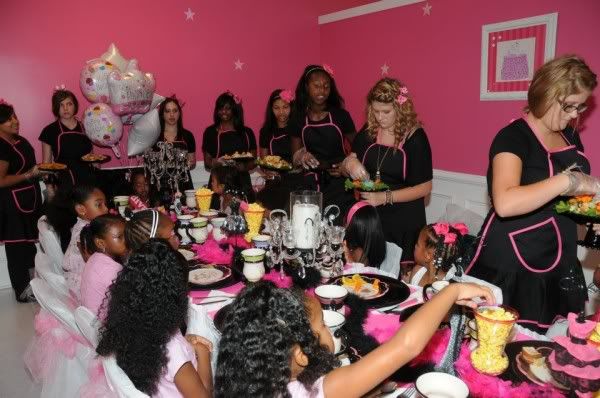 Fab times indeed.  Reportedly, you can see the whole party on a new show on the OWN network called Party At Tiffany's!
Source: Talking With Tammi