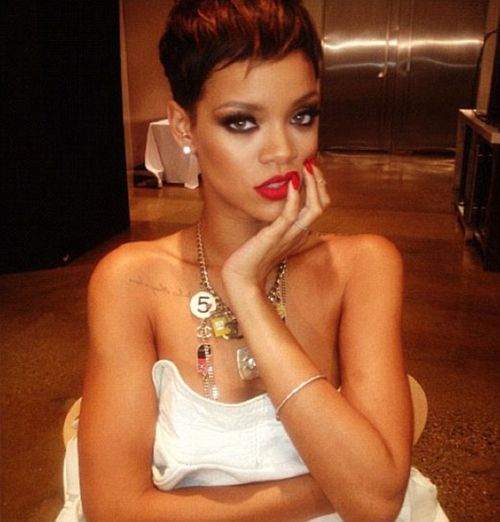 Rihanna was on her sexy bad girl tip last night as she Instagrammed pics of her hair change up...in nothing but red lips, a Chanel necklace and a towel.  Check the pics, plus her giving her pixie cut a night out at the club....
RIh Ri is back to the short cropped 'do as she removed the longer blonde weave last night.  The singing diva snapped some almost naked pics for her Instagram followers, and then headed out to the club.  And while her sometimes lover Chris Brown was fighting at Westlake studio, she was across town partying it up at MyStudio: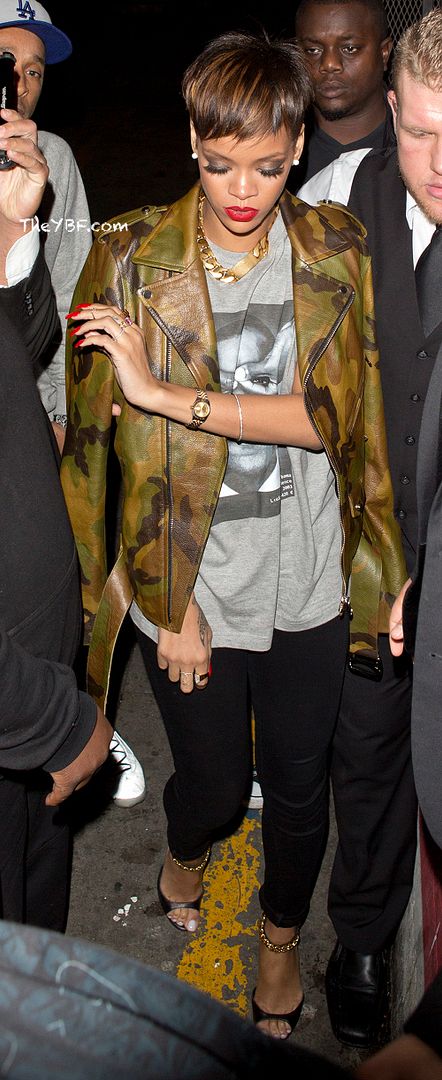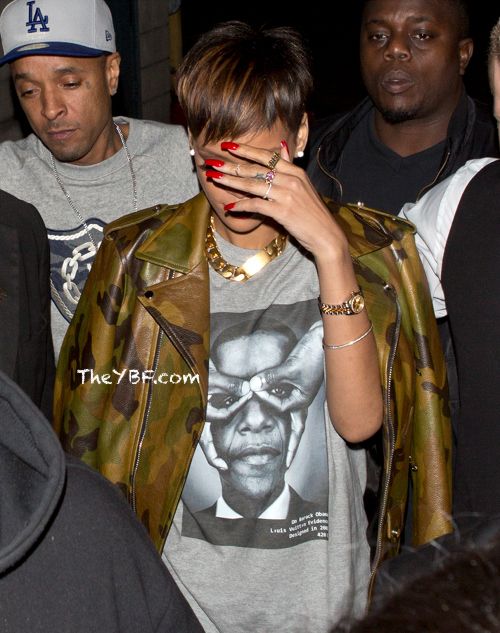 Well that's an interesting Barack Obama shirt (in some way affiliated with Louis Vuitton).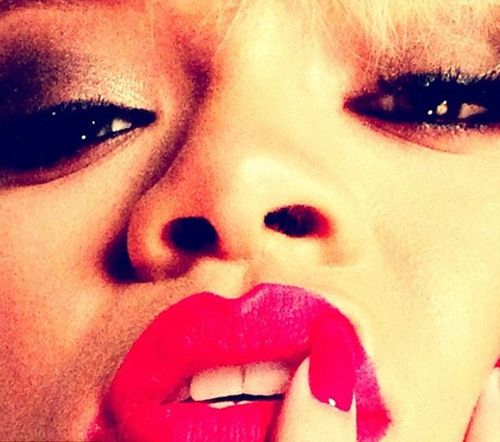 Rih has been prepping for her upcoming tour, shooting magazine photos, and rehearsing for her big performance at the Grammys next month.  And we're feeling the short 'do better these days.
Pics: SPLASH/Instagram
The Randomness:
1.  Taye Diggs scared off an intruder at his home late last night...by himself.  STORY