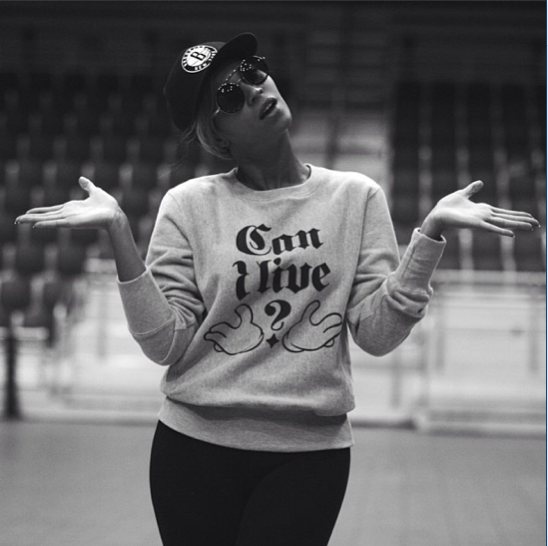 We haven't heard a peep from Beyonce herself since Beyonce-gate Inauguration lipsyncing hoopla hit the media.  But at her practice for SuperBowl 2013 Saturday, Mrs. Knowles Carter posted a pic of herself in a sweatshirt that read, "Can I Live?"
Pics inside, plus how she's already promoting her next album...
In what seems to be a response to all the unnecessary drama surrounding her singing on top of her own track at the Presidential Inauguration last weekend, Bey rocked a sweatshirt with a saying we can agree with.
The diva posted her throwing up her hands in a "Can I Live?" sweatshirt on her Instagram page.  And she posted a few more rehearsal pics from the Superdome in New Orleans: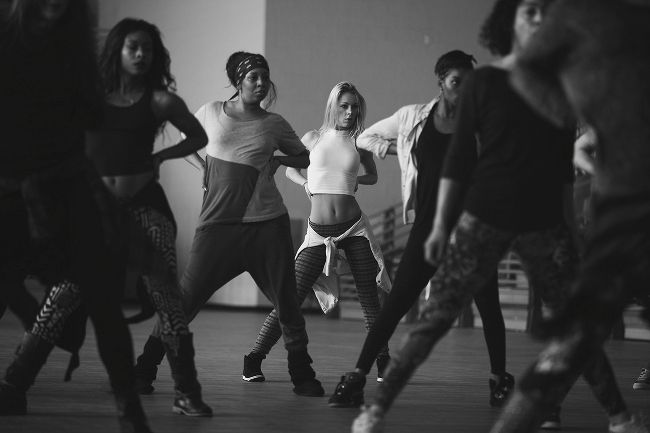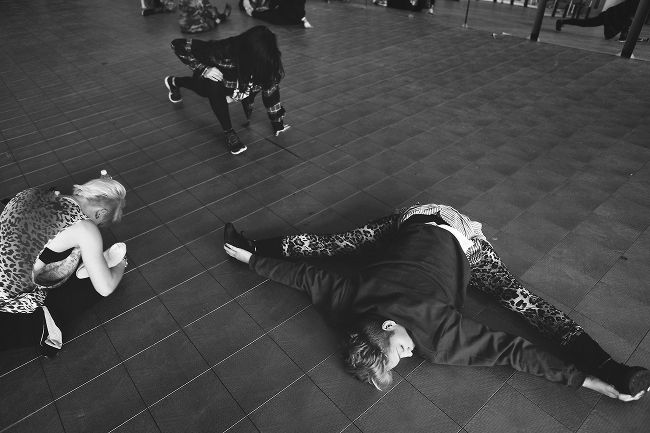 Nice.  There's still been no official confirmation of whether or not Destiny's Child will or won't be reuniting on the Haltime Show stage.  But there has been official confirmation of the Queen Bey's next album: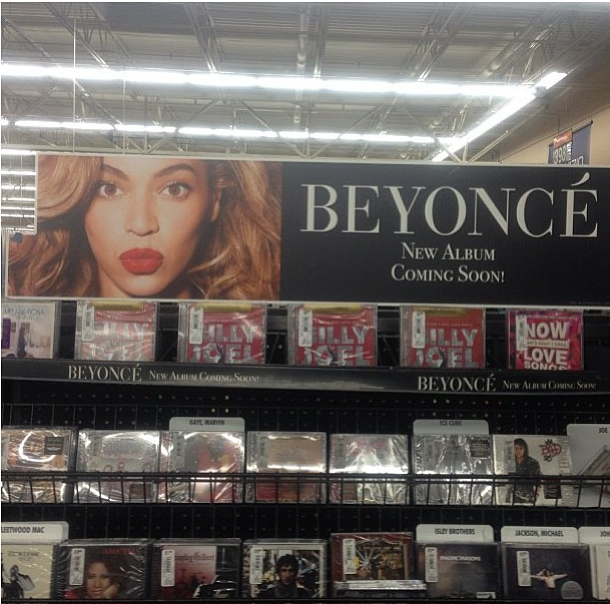 Promo posters advertising a new Beyonce album coming soon have already hit stores.  Somebody is stinging everywhere in 2013....
Pics: Beyonce's Instagram & Tumblr