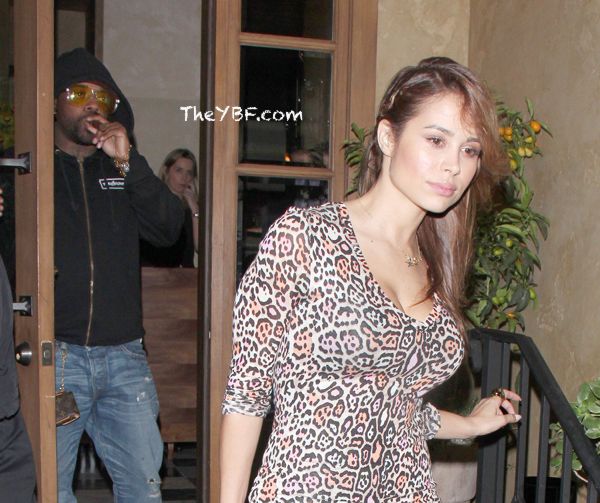 Does Jermaine Dupri have a new chick in his love life?  Check out his L.A. dinner date last night inside...
Record producer/rapper Jermaine Dupri puffed on his cigar as he left a restaurant with a mystery brunetteTerrence Howard's ex-fiancee actress Zulay Henao in Los Angeles last night: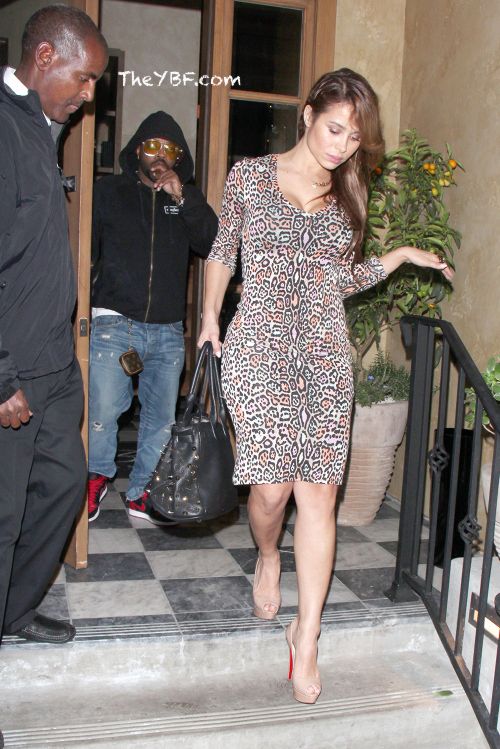 She could have been there for a business meeting...or for way more than that.  The leopard dress & Louboutin rocking brunette seemed to be close enough to JD that the twosome caught the paparazzi's attention.  Not sure what's going on here, but we do know Zulay is set to star in Tyler Perry's upcoming film Single Mom's Club filming now.
Meanwhile, JD is focused on his 20 year anniversary concert of his SoSo Def label.  Nice.  Congrats to him on that big accomplishment!
Pics: Pacific Coast News