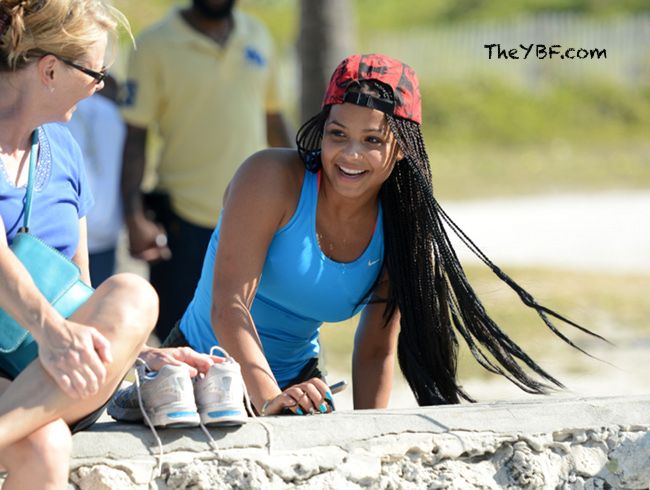 Christina Milian hit the beach make-up free today as she took her braids for a run on Miami Beach.  Pics inside....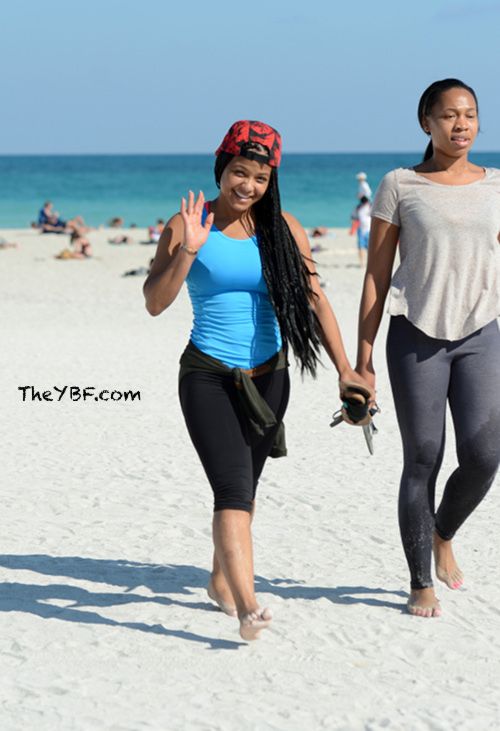 "Dip It Low" singer Christina Milian made her way to the beach today down in Miami.  And she's a chick who stays cute without all the makeup and glam: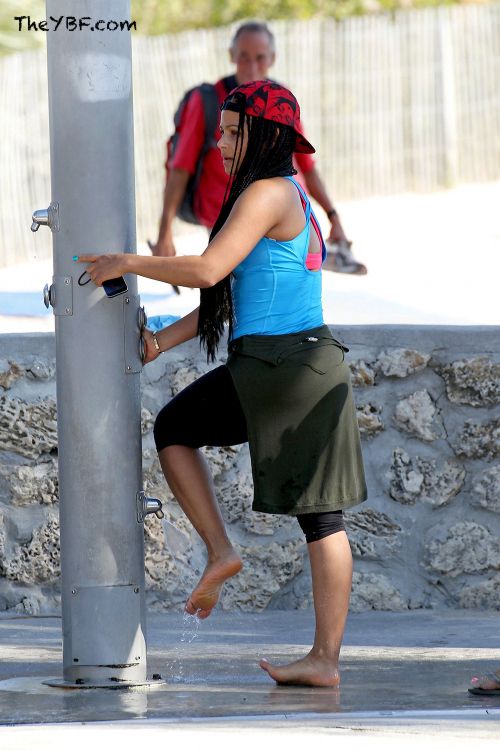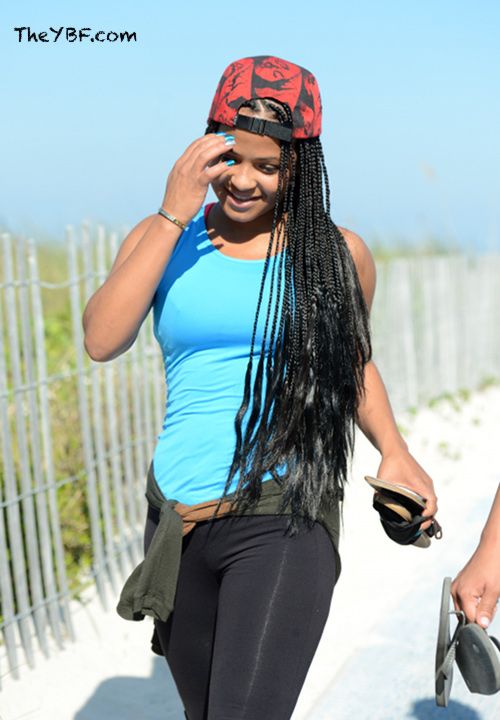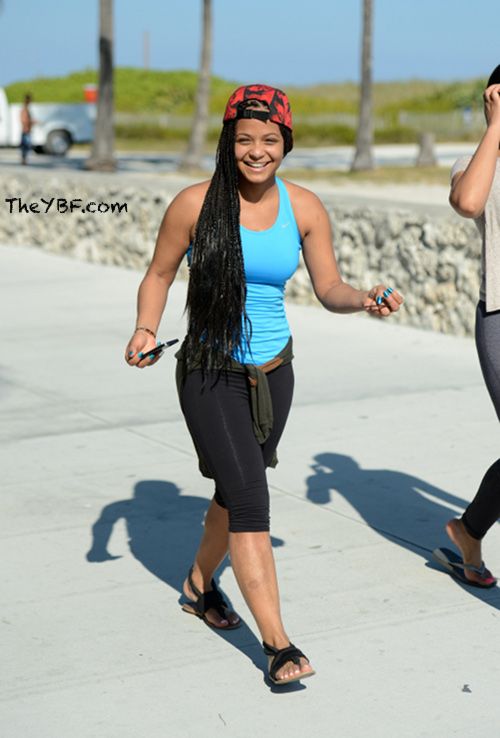 After her workout she and her friends were spotted waving to the paps.  Chris said at the top of the New Year that she's working on getting her extra toned bikini bod back.  As if she wouldn't look bangin' in a bikini at this very moment.
January 6th the 31-year-old mom of one tweeted a pic of herself in a tiny swimsuit from last July and said:
"This will be my body by spring! You ready?! #tbt......So... The bikini picture I posted was from last July.  So not gonna be too long till I'm back. Gotta stay in the zone...!"
You look cute already Chris!
Pics: INF/PCN