When you're super rich and famous, this is how you roll just to get coffee.  Check out Queen Latifah out & about in Cali yesterday inside...
Rapper/singer/actress Queen Latifah went make-up free (as usual) in her Louis Vuitton scarf and Jordans out in West Hollywood as she picked up some coffee and food on Melrose Place.
She parked her $400,000 Rolls Royce Convertible...in front of a fire hydrant in a Red Zone.  And since she's got millions in the bank, we doubt she cared about a ticket.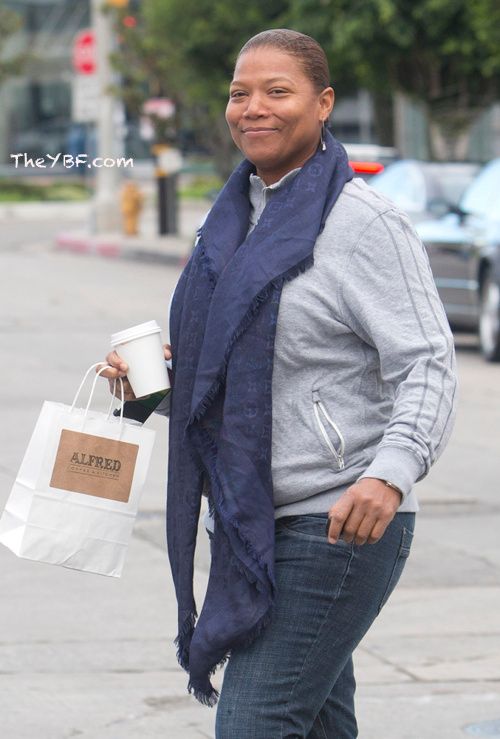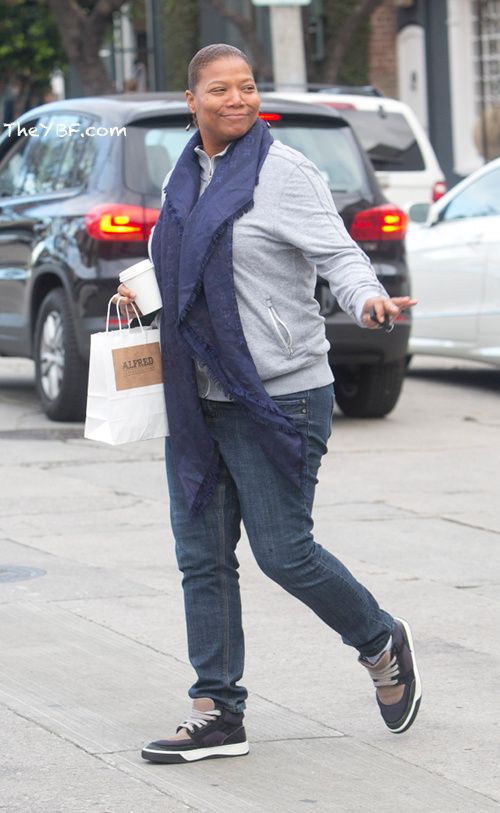 Gotta love her.  Meanwhile, Queen will be a presenter at the NAACP Awards on February 1st and is working on her new talk show.
Pics: SPLASH
The Randomness:
1.  So Tina Turner has confirmed that she is giving up her US Citizenship to become a citizen of Switzerland.  And since she may have been able to go the dual-citizenship route and didn't, she may be doing this for tax purposes.  STORY