Grammy winner Alicia Keys turns 32-years-old today.  Celebrate with the budding fashionista inside.....
Alicia Keys, who's ready to "Set The World On Fire" with her North American tour kicking off March 7th, celebrates her 32nd birthday today. 
The international recording artist (shown above in a Victoria Beckham Spring 2013 black mesh top dress with Giuseppe Zanotti heels and a mesh top with black cigarette pants at the 40 Principales Awards at Palacio de los Deportes in Madrid, Spain today) kicked the week off singing "Obama On Fire" during the Inaugural Ball.  But today, the Best US Artist and Composer winner will try to celebrate herself.
Alicia's husband Swizz Beatz spoke about his wife (who raises millions for various charities) saying the philanthropist rarely takes time to celebrate her own accomplishments so he decided to dedicate today to her tweeting,
Happy Bday to my Wife! A person who celebrates everybody,but hardly ever celebrate her self...Happy Birthday to the Queen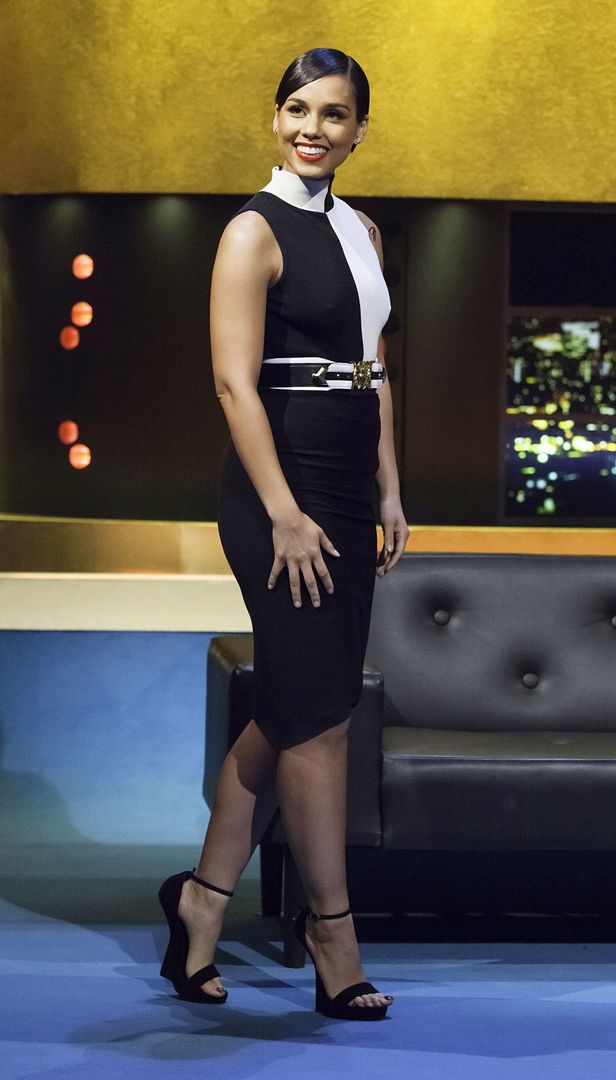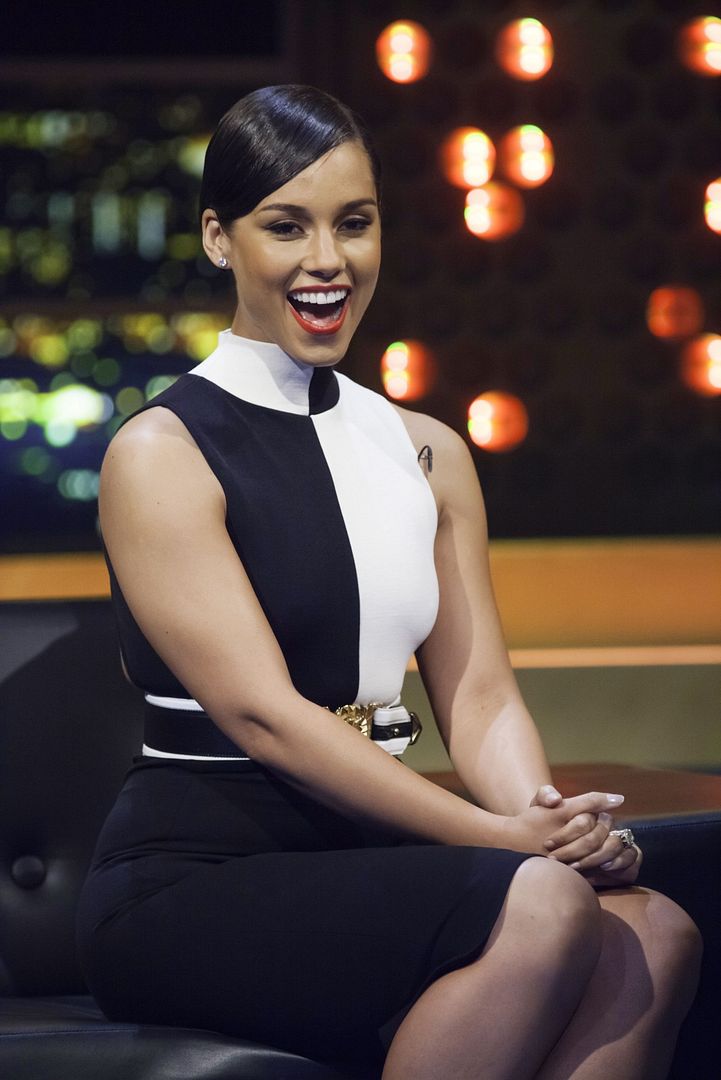 And in addition to writing her own music, Alicia (shown above in a hot black & white dress on the Jonathan Ross Show in London yesterday) has also moved into producing movies and doing motion picture soundtracks, most recently for The Inevitable Defeat of Mister and Pete. We just keep getting more and more of this fiery gal....
Celebrate with Alicia in her birthday gallery below......
Pics: INF