Rapper and actor LL Cool J appears on the next episode of "Oprah's Next Chapter" where he talks about abusive childhood.  Watch a clip inside and see the debut video from Jarvis and Quvenzhane Wallis'"EW" cover...
On the next episode of "Oprah's Next Chapter"  Oprah sits down with multi-platinum artist and actor LL Cool J in his Los Angeles home. The "NCIS" star opens up about his recording career, his sex-crazed youth, his abusive childhood and the night he wrestled a burgular who entered his home.
His wife, Simone and their four children also join the conversation. Watch Oprah's interview with LL Cool J on Sunday, January 27, at 9/8c.
And in new music videos....
Since sometimes we like to check out a newbie....Capitol Records artist Jarvis has released a brand-new video for his debut single for Capitol Records, "Make A Little Room." Shot in Los Angeles, the video was directed by Jon Augustavo and appears on his debut album, Cardiology (hitting shelves later this year).
In September 2012, Jarvis released his mix-tape Heartache, which features collaborations with DJ Khaled, Waka Flocka Flame, and Lil Scrappy. Though the 23-year-old is a new face to some, he's been around for a minute and released a single called "Radio" in 2004 on Jermaine Dupri's So So Def Recordings. And in 2008, he recorded "Pretty Girl," featuring Ludacris.
And on magazine shelves....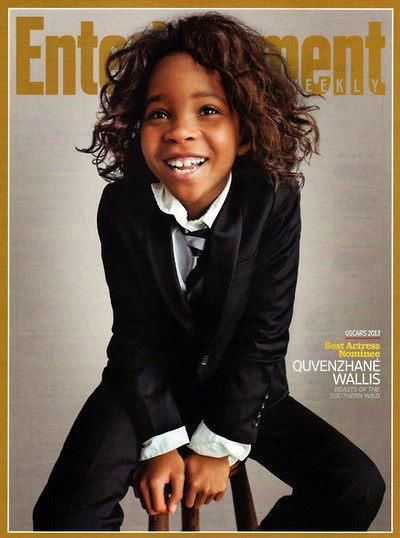 Quvenzhané Wallis, the 9-year-old Academy Award nominated actress for Beasts of the Southern Wild covers the special Oscar issue of "Entertainment Weekly." 
The young actress has put Hollywood on notice and describes herself as a triple threat. "That means you do three things and try to do it at once. Like a 3-in-1 shampoo, Yup, I'm a 3-in-1. Triple threat!"
Love her!