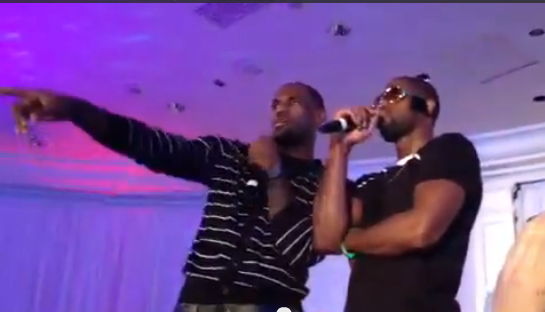 Gotta love NBA champs who can rock a mic.  Kinda.  Check out LeBron James& Dwyane Wade giving their best "sexy" at their teammate's celebrity karaoke event....
Heat ballers Bron Bron & D-Wade his up their teammate Shane Battier's Celebrity Karaoke Event called South Beach Battioke 2 yesterday.  It all went down at the Eden Roc Renaissance Hotel in Miami Beach.  And the fellas took the mic to bust out their MJ pelvic gyrations and seduction techniques for a lucky fan. 
Thankfully, it was all for a good cause: To benefit The Battier Take Charge Foundation.  
Check out their horrid best effort rendition of "If You Ever".  Wonder if these are the moves Gabby& Savannah get in the bedroom.  Check it.