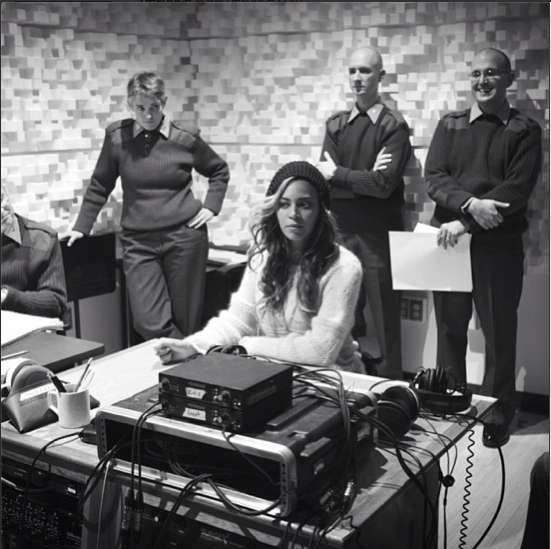 Beyonce Knowles is set to take the 2013 Inauguration stage--which are the steps of the US Capitol--in a matter of hours to sing the National Anthem for President Obama's swearing-in ceremony.  But just a few days before, she dished on how exactly she was preparing for this monumental occasion, if she's chosen her designer, and how she's getting rid of the nerves.
Check it inside, plus some GQ outtakes...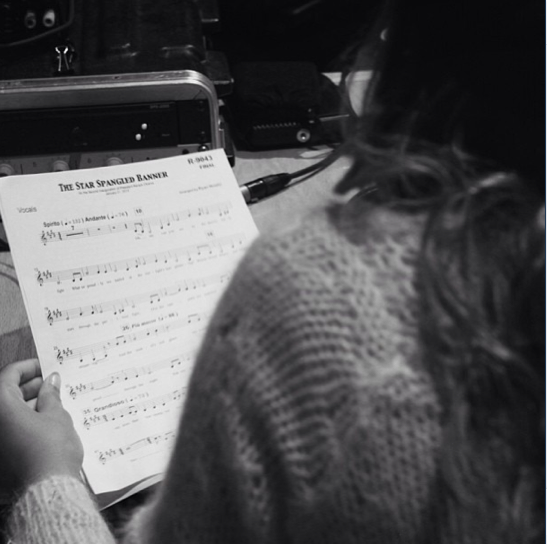 GQ Magazine's Most Beautiful Woman of the Century is prepping for one of this century's biggest moments.  As she's been chosen to belt out the National Anthem for President Obama's swearing-in ceremony today, even the consummate performer gets a a case of the nerves.
Se posted some pics (above) to her Instagram last night of herself practicing the Star Spangled Baner for Inauguration today.
She said in an interview with Zap2It:
"Every time I am overworked and in a stressful situation, I always think about moments like this.  And it makes everything worth while."

"My father grew up in Alabama and my father was escorted to school with security guards. He was one of the few African-Americans in school."

"There is so much history that we have overcome.  And we are growing so much. It is so beautiful that I can make my family and my family's legacy proud and it is a huge opportunity, for me."
And about getting that National Anthem perfect:
"I can't really think about it until it is over.  It is too much! There is no way I would be able to sing.

"I know it, but it is the type of thing doesn't matter how many times you sing it. And the biggest fear is making sure you sing it right, and sing it correctly."

"I am practicing.  I have the tour, the Super Bowl and National Anthem. I am rehearsing right now. I feel like I love this song. Of course it is really emotional and nothing is more emotional than when singing it for a cause, and I know -- the day after tomorrow. I don't want to think about it! I love the song because the melody is so beautiful, and you have so many choices. I want to keep it really elegant."
Meanwhile, here's some outtakes from her GQ shoot: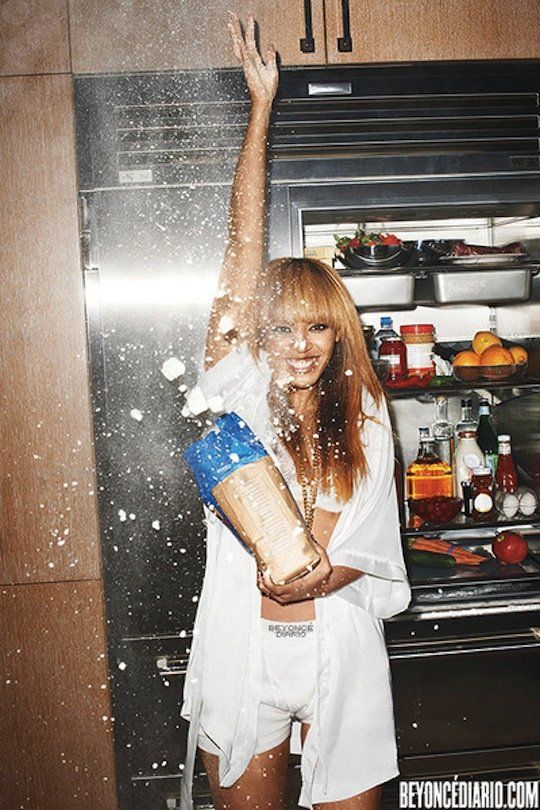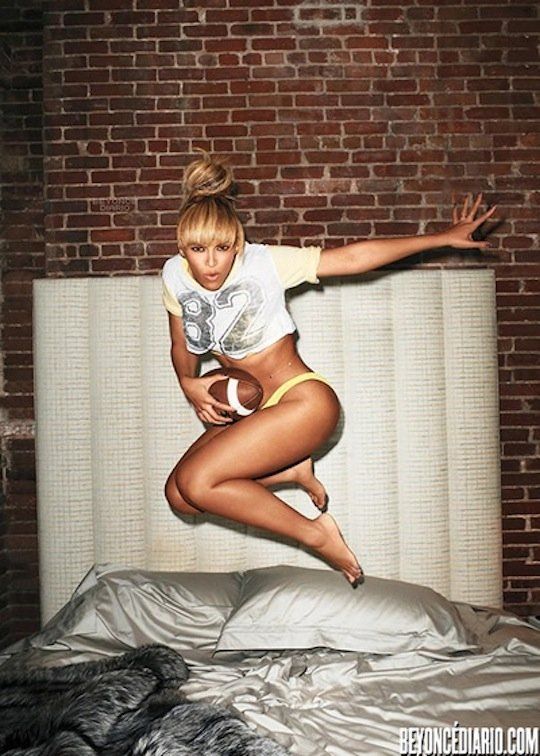 Even chick's outtakes are hot. 
Pics: Terry Richardson/GQ/BeyonceDiario.com