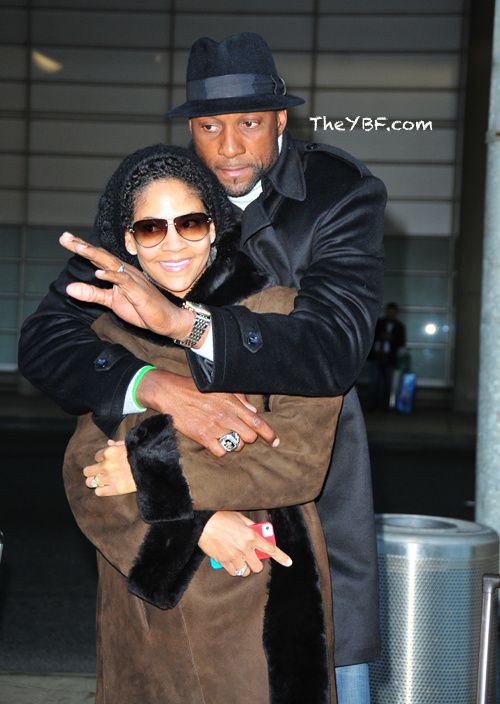 Alonzo Mourning and his championship ring were hard to miss yesterday evening as he and his wife, Tracy, arrived into Washington D.C. ahead of the Inauguration festivities.
We've got their cute pics, plus Halle Berry looking totally smitten while out shopping with fiance Olivier, inside....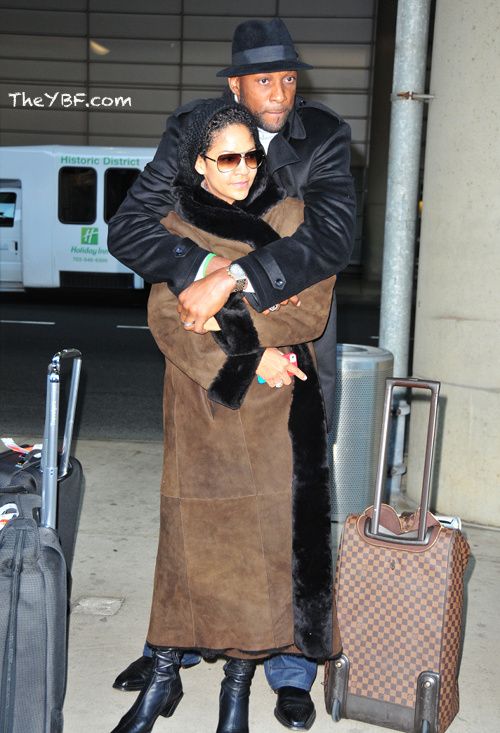 How cute!  42-year-old NBA champ Alonzo Mourning cuddled up with his wife, Tracy, as they braved the arctic chill of D.C. last night.  The Miami couple bundled up outside the airport while waiting for their car.  And we're sure they're gearing up for the umpteen Presidential Inauguration festivities this weekend.
Meanwhile, over in L.A.: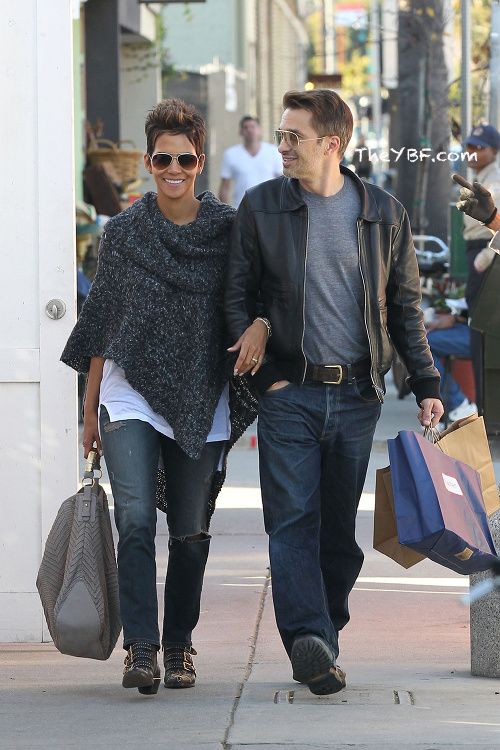 Halle Berry & Olivier Martinez are so in love and they love to show it.  Ms. Berry is starring in the upcoming flick Movie 43, and her Frenchman seems to never be able to keep his eyes off her.  Can we blame him?
The twosome were spotted arm-in-arm while shopping around their city yesterday:
Loves that bag Halle. 
Pics: Splash/PCN