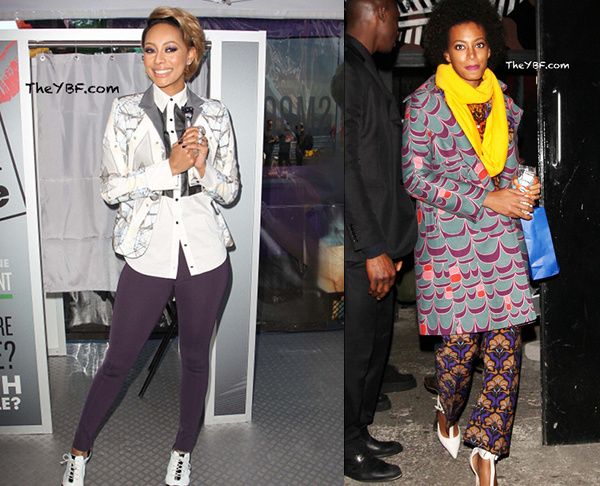 Texas-turned-Brooklyn gal Solange Knowles is over in the UK promoting her TRUE EP while Georgia peach Keri Hilson hosted a Gillette event in Santa Monica.  See the ladies inside.....
Solange Knowles was seen heading into London hotspot XOYO where she promoted her True ep.  And looking like the savvy fahsionista that she is.
Solange, who'll soon trek across North America for a tour, recently tweeted about people who make rash criticisms of hipsters and their music without really know what they are talking about.
"Some of these music blogs could actually benefit from hiring people who REALLY understand the culture of hip hop to write about hip hop. Like you really should know about deep Brandy album cuts before you are giving a "grade" or a "score" to any R&B artist."
Solange loves her soap box.  By the way, we did enjoy the TRUE EP.  We want more.
And in Santa Monica....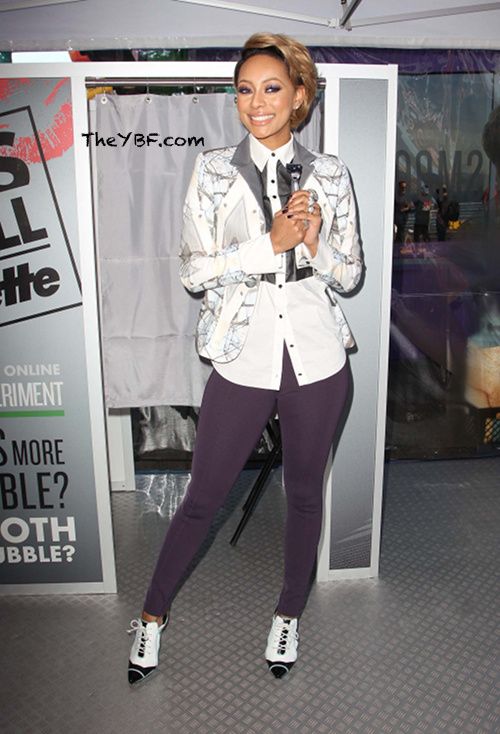 Keri Hilson and Gillette asked a few Los Angeles couples to 'Kiss and Tell' in a live national experiment yesterday.
Keri, who set out to prove whether ladies prefer a clean shaven kiss to a rough stubbled one, plans to reveal the results on Valentine's Day.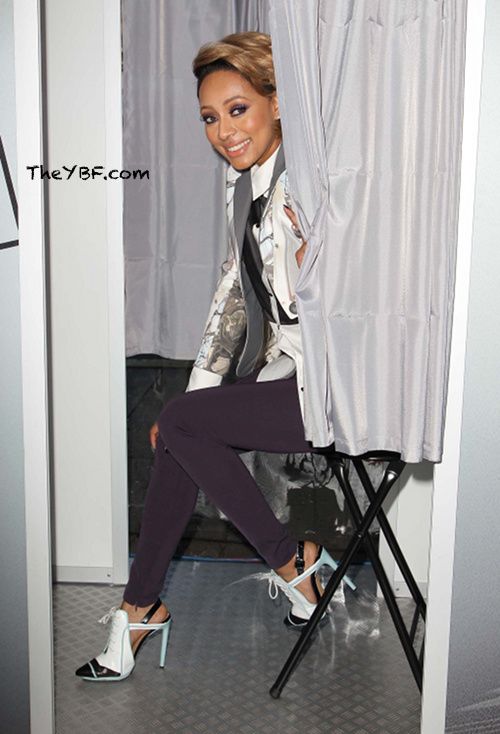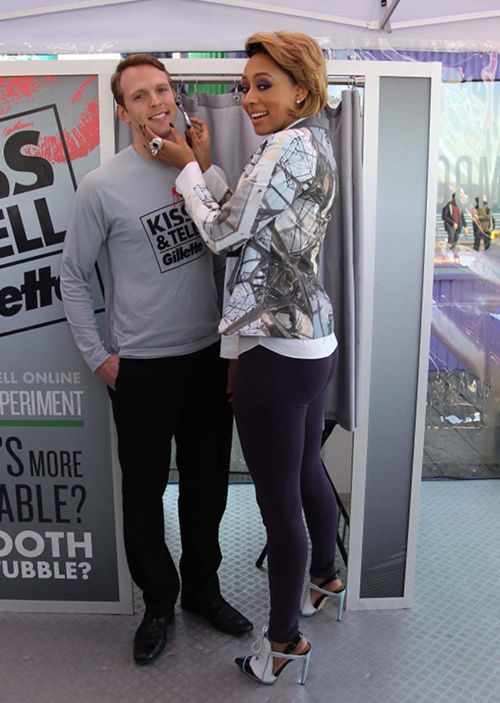 And Miss Keri Baby came fully prepared to shave off the stubble of a few fans so they could pucker up for their kisses.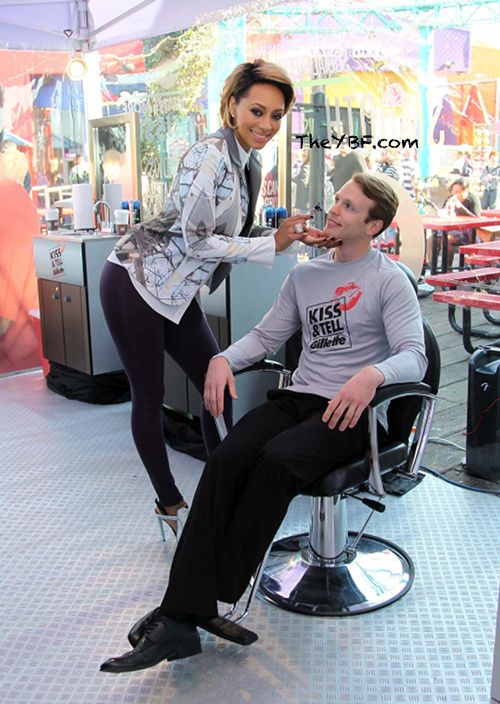 The singer/songwriter, who's working on a new album which will feature another Kanye West collaboration, must have gotten "the scoop" during a few of the kiss and tells as she tweeted a word of encouragement to men who are able to resist cheating on their girlfriends. 
"I'm gonna end on this...I applaud any man who's capable of resisting all this temptation. I'm sure it's not an easy thing to do these days!"
Confident aren't we...
Photos via FayesVision/WENN.com