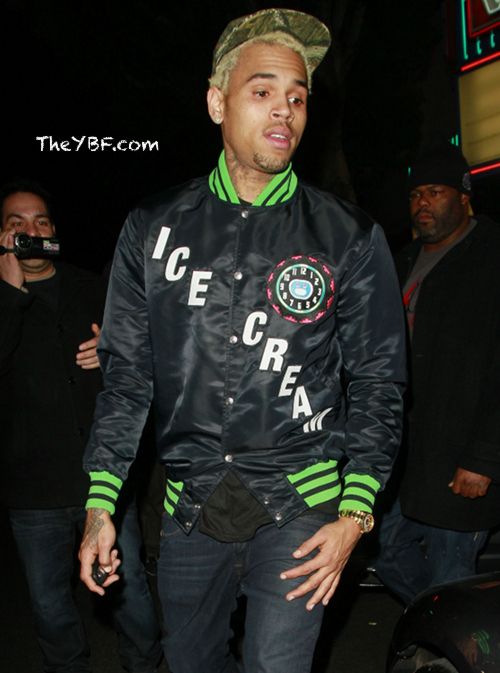 Chris Brown worked his way into Supperclub in L.A. last night.  And it was an uneventful, non-love triangle drama filled night.  For once.  Pics of the singer inside...
Breezy loves to party.  And the "Don't Judge Me" crooner rocked his Ice Cream jacket, jeans and his Jordans for another night at the club with his boys.  He hit up Supperclub for a fun night out:
Next up for Chris?  We hear the planning stages of the US leg of the Carpe Diem tour are in effect.  And now that Think Like A Man 2 has the official greenlight, we hope Chris finds himself back on the set in some way.
Pics: FAME