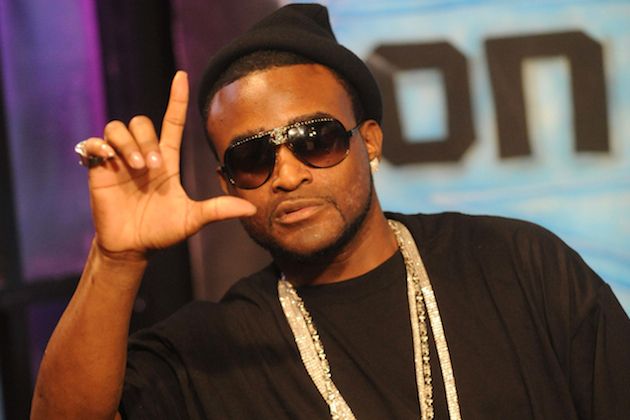 There have been a few confusing rumors since yesterday.  One Oxygen source telling the Daily Beast that Shawty Lo's "All My Baby Mamas" has gotten the axe, and another source telling Rumor Fix that the show is still in production.  But this evening, the Oxygen network themselves has put out the official statement that the show has indeed been pulled.
Deets inside...
Things looked pretty bleak for Shawty-Lo, Ecreia, and the rest of the baby mama's afterThe Daily Beast reported that Oxygen had caved to pressure from organizer Sabrina Lamb and the more than 36,000 people who signed her petition demanding Oxygen yank "All My Babies' Mamas" from its lineup.  Then, Oxygen denied the cancellation.
Though they were definitely dancing around the issue, Oxygen told RumorFix:
"That rumor is simply untrue. The project remains in early development." They added, the show "... is not meant to be a stereotypical representation of everyday life for any one demographic or cross section of society."
But just moments ago, Oxygen gave a final official statement to The Grio saying NO to Shawty Lo....and all his babies mamas.  Here's their words:
"As part of our development process, we have reviewed casting and decided not to move forward with the special.  We will continue to develop compelling content that resonates with our young female viewers and drives the cultural conversation."
We have a feeling Shawty Lo may not know yet as we're told by one of his PR people that the rapper was "sick" at home today.  And his team still was under the impression...as of a few hours ago...that the show was still a go. This surely won't make him feel any better.
It's a WRAP for "All My Babies Mamas"...before it even hit the air.